What are the top features a restaurant website should have?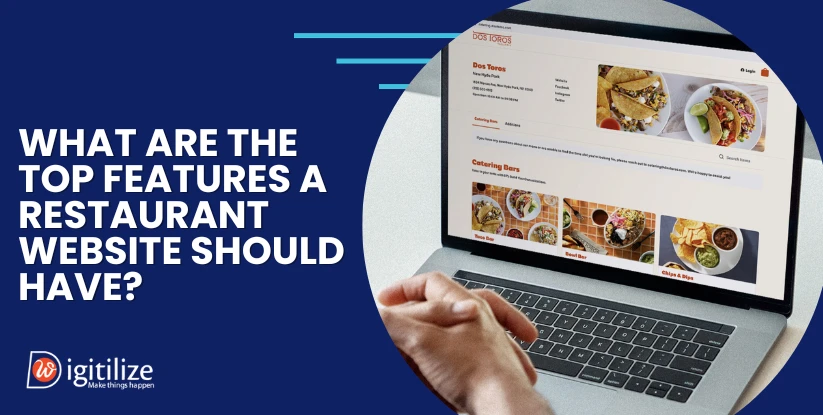 How much food your location sells is directly impacted by the
features of a website
. The website for the restaurant is among the most crucial resources for building the brand, expanding the clientele, and successfully interacting with them. It is an essential component of the restaurant's strategy for digital marketing. Online comparison shopping and decision-making have been revolutionized by websites. You probably use Google or some other search engine to look for nearby restaurants before deciding where to eat on a Friday night. However, what belongs on a restaurant's website?
Even while dependable features are important, data on restaurant websites indicate that many small businesses lack websites that adequately serve their demands. Discover what are the top features a restaurant website should have to stop losing customers.
Top Features of Restaurant Website
When looking for a great restaurant, everyone uses social media platforms like Pinterest, Instagram, Twitter, and Facebook. Tell your consumers about special events and specials, loyalty programs, gift cards, and other restaurant news by maintaining consistency in your social media management.  To increase consumer awareness of your restaurant, expand your customer base, and drive traffic to your website. They spend on social media advertising and build enduring relationships with customers. There should be backlinks from your social media accounts to your website.
With so many foodies turning to the internet for information, online reservations are a requirement for every restaurant website. Online reservations are quite advantageous for restaurants, in addition to providing clients with a simpler booking procedure. It facilitates the booking process streamlining. Online reservations make reservations quick, trustworthy, and efficient by allowing customers to check availability without the possibility of human mistakes and giving restaurants peace of mind about their reservations. In addition to saving staff time, online reservations offer a unique chance to gather client information such as full names, phone numbers, email addresses, and physical addresses.
Flexibility and Reactivity
Your website's content must adapt to different device kinds, such as the Google Pixel and Apple iPad Pro. This is referred to as responsive design. Staying away from pinching and tugging is the ultimate objective of a responsive website. In the end, higher conversion rates are the result of a better user experience.
Location and phone numbers
Important details like the restaurant's address, phone number, and operating hours are what customers search for when visiting a website. Visitors are more likely to depart for another website (perhaps a competitor's) when they have to go through pages to locate this information. Getting web visitors to become paying clients requires making that information visible.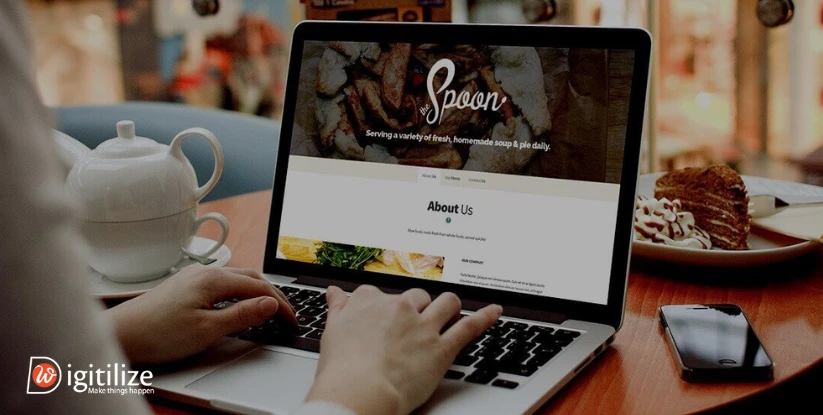 The About Us page of your restaurant is where you may share your story with customers. Tell the patrons why you decided to open the eatery. What services, such as free parking and WiFi, do you provide? Starbucks is a prime illustration of this. They emphasize their rich legacy, which they believe to be the core of the Starbucks experience, in their "About Us" section. Additionally, the organization fosters a feeling of community among its clients centered around the goal of being resource-positive and giving back more to the environment than we take.
Potential clients are likely to check out your menu if they are drawn in by the attractive web images of your restaurant and cuisine. Remarkably, a lot of restaurants make you search for the menu or, worse, don't publish it at all. A potential buyer shouldn't have any cause to quit your website and look elsewhere. Make sure the link to your menu is prominently displayed in your website's design. Additionally, a menu that is routinely updated and accessible should appear after a consumer clicks on the link.
Professional images of restaurant interior
Websites for restaurants should provide pictures of the establishment in addition to pictures of the cuisine. Future patrons may better anticipate what to expect when they visit your restaurant by using these pictures to help establish the atmosphere.
Ideally, photographs of your restaurant's outside and inside should be included on your website. Pictures that only show the interior should be sufficient if the exterior requires some little editing. The website shown in the image below makes use of a number of the elements we've covered in this post, such as a menu and online ordering. On the main page, there's a fantastic picture of the restaurant's exterior.
In almost every business and demography, people far prefer to watch than to read. Using video to educate potential customers about your unique selling proposition and why they should select you may help you stand out from the competition engagingly and clearly. A few easy options for your film are to lead viewers through the history of your restaurant, interview your chef, and obtain client testimonials. Although investing in video might be expensive, it will revolutionize your marketing.
Forms for private event and catering inquiries
Contact forms assist in generating extra revenue streams by enabling visitors to ask questions for private or catered events. The communication process is streamlined and less back and forth is experienced when there is a clear contact area, which facilitates speedier guest connections with the restaurant. Time is money in the fast-paced restaurant industry, so a system that streamlines queries for private events and catering frees up employees to provide other patrons with exceptional service.
Considerations For Developing and Designing Restaurant Websites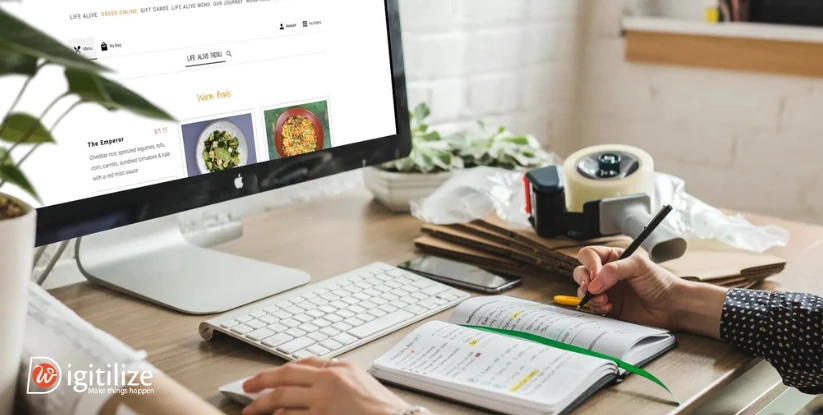 The most important components are the features on your website, but other factors also play a major role in determining how effectively your restaurant website performs. Additionally, we have included a list of crucial factors to take into account throughout the development process in this section:
Identify Who Your Target Market Is
Choosing your target audience is the first step in creating a stunning website. Determine the category or group you believe your menu will appeal to after careful analysis and decision-making. Don't forget that your target market needs to be able to purchase your meals.
Website Organization Based on User Usability
An excellent user flow and structure on a well-designed website aid in the visitors' ability to learn about your company. Since everyone enjoys using and exploring websites that are simple to navigate, your website's structure should reflect the demographic you are trying to reach.
Maintain A Balance Between Image and Content Copy
We recognize that sharing your backstory is vital! However, a website that has too much material tends to focus more on the company and less on the customers. Pictures draw in viewers and highlight your experience and individuality. Additionally, images will be crucial in shaping your brand identity.
The overall theme and each page should be consistent.
Your website's theme will comprise many aspects such as colors, photos, forms, and typography. Make sure that every aspect on every page of the website is consistent with your identity, but also that it complements it.
According to estimates, the food services industry will increase from $2.5 billion to $5 billion by 10% by 2028. To stay ahead of the competition and attract new clients, creative marketing approaches will be essential. The design of your restaurant website is crucial if you want to attract and retain customers to increase your market share. 
Therefore, if you are the one who wants to build a food business like KFC then you must consult
our web developer
for the best-featured website. Because it will require a more deliberate and strategic approach to food web design to stay ahead of the curve.