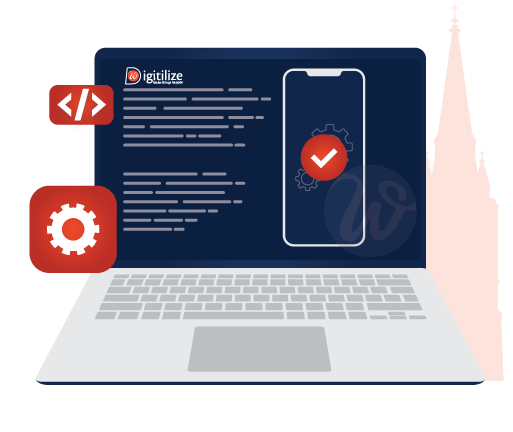 We are a reputable mobile app agency Manchester
All companies nowadays must create mobile applications. At our app development company, our team of top app developers Manchester has years of experience creating captivating mobile apps. Since then, we've developed a reliable procedure that enables us to provide the best items in the shortest amount of time.
By working with numerous companies, organizations, startups, and individuals, we have developed valuable apps from brilliant ideas.
Our mobile app developers have experience dealing with different mobile platforms and have experience developing apps for iOS, Android, and cross-platform solutions in Flutter, React Native, and Ionic.
No other Manchester app development businesses can match our expertise in dealing with a wide range of clients in this region regarding essential characteristics.
Benefits of hiring a mobile application development agency Manchester
Creating mobile apps is a continuous process involving incremental final output refinement. Users' interactions with your product will evolve in response to new devices and technologies and changes in their demands and behavior. You can be confident that when you work with us, you will have the necessary resources and tried-and-true techniques to meet these problems.
Our app developers Manchester have years of experience and provide outsourced services for creating mobile applications across numerous sectors.
Before signing the contract, our team determines the optimal development strategy, creates the essential concept, and chooses the best person to carry it out.
By offering end-to-end mobile application services, we promise our customers will always get well-designed, highly optimized solutions that our quality assurance team has reviewed.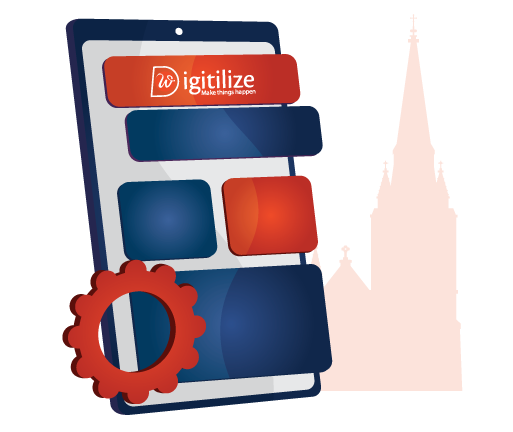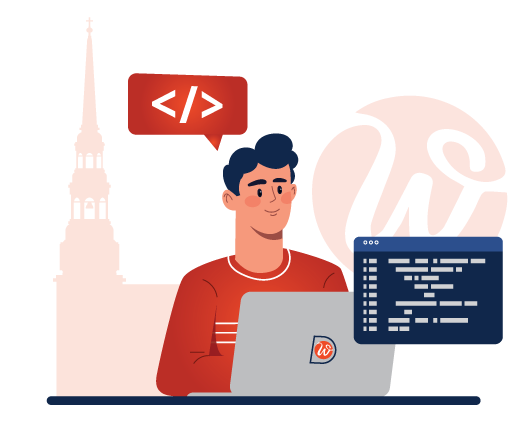 DigitilizeWeb's services
Select the essentials or mix a few to enhance your results. We provide the best mobile app developers to do market research, establish business models, specify product scopes, and propose technical stacks.
Our app developers put much effort into giving you a great design that satisfies your users' demands and supports your business's objectives.
Cross-platform mobile applications running on iOS and Android reduce the costs of mobile app development and maintenance.
We can design and construct an app based on your company's concept with a beautiful UI and excellent usability because we specialize in mobile app development Manchester.
Get your native app out quickly and connect with a big audience. Our solutions cover every device with an iOS or Android operating system.
How mobile app development Manchester build their apps?
It takes time to make an app; it is not a matter of a few hours. We only see the final result of a drawn-out process, yet a developer is accountable for effectively completing several tasks. Additionally, we'll explain how we do app development Manchester.
This phase builds on the ideation stage by gathering data, conducting user research, analyzing competitors, and making budgetary decisions.
App development begins with the sketch concept. Ensure everyone involved understands the app's or website's fundamental idea at this stage.
Marketers and developers can use wireframing to visualize the app with an established concept, market research, and sketching of the app.
After receiving your approval for the wireframe, we will begin developing your application.
We run several quality checks in virtual settings while working under your and our close supervision.

Why us?
Mobile app development agency Manchester developers' method of operation sets us apart from other Manchester mobile app development companies. They don't simply write code; they also provide helpful ideas for the design phase and build solutions to enhance user experience and performance in mobile app development. We are the top mobile app development company in Manchester, and we're here to provide the best results for you, whether you're a start-up, a thriving SME, or a blue-chip organization.