DigitilizeWeb, a react native development service provider
A software development firm that provides developing React Native apps is called DigitilizeWeb. With the help of our team of React Native app developers, you can produce high-quality, agile mobile app solutions with React Native app expertise with a single-point agenda in half the time and expense.
DigitilizeWeb, a React Native app development company, provides various services, such as app design, development, testing, and maintenance.

We collaborate with clients to comprehend their business requirements and provide unique solutions.

DigitilizeWeb team has experience developing mobile applications for social media, e-commerce, and gaming.

Whether you need flawless code, outstanding work, cutting-edge technology, scalability, performance, or beautiful UI, we have you covered.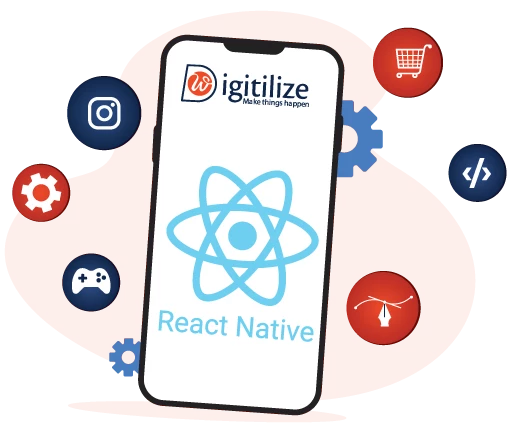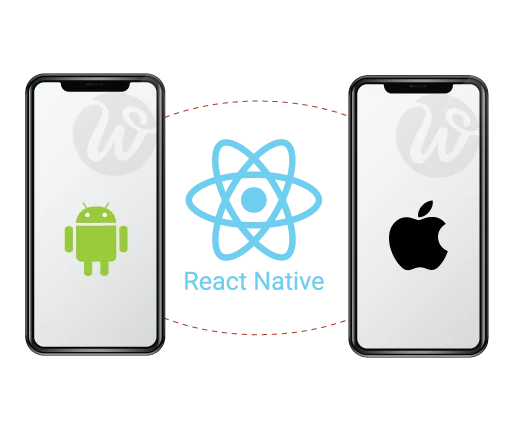 Why do you need react native development services?
One of the most well-known programming languages and communities worldwide is React Native. That's a rapid implementation to produce enticing, feature-rich cross-platform apps. To create apps that will revolutionize Android and iOS, you should use react native development agency in UK.
Due to quicker coding and immediate over-the-air upgrades, enterprises and startups may deliver their products with React Native in less time.
React's modular architecture and user-friendly interface streamline the development process by making it simple for programmers to dive into and extend other people's work.
The React component library and other frameworks are entirely supported by React Native, ensuring an easy app development process.
The development process is further streamlined because testers need less time to comprehend the logic and code.
Our react native for mobile app development services
These are only a few react native app development services in UK that DigitilizeWeb provides. Other services could be provided as well, depending on your requirements.
Customer information is carefully considered to develop a clear plan for proceeding that adheres to timelines and corporate goals.
As an organization, we manage talented, goal-driven designers who create compelling products.
We have a history of delivering prompt React native support & maintenance services for the smooth running of apps.
We create very personalized cross-platform applications that solve actual problems.
DigitilizeWeb also develops cross-platform mobile apps that connect companies with a global clientele while speeding up response times.
We provide start-ups, businesses, and entrepreneurs full-cycle mobile app development with react native services, from designing to programming to maintaining.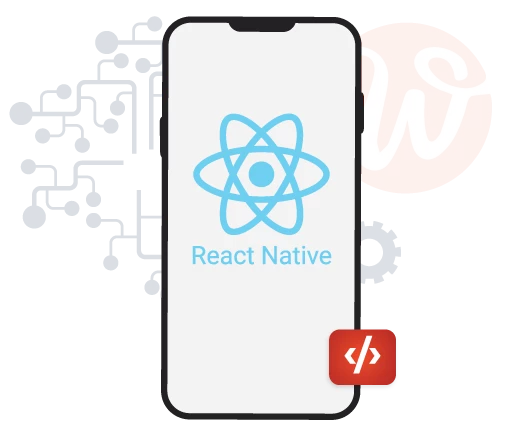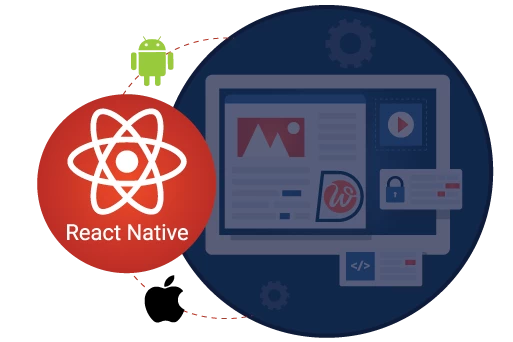 How do we work on the app development?
Here is a rough picture of how the process may look, but depending on the business, we may approach react native for mobile development in a different way:
Before beginning to design screens and write code for your React Native app, we first go over the project's business goals and logic.
We will work with you to rank the features of your app so that you may concentrate on the most important ones while excluding the less important ones to accelerate time to market and save costs.
To make a user interface, we adhere to the iOS and Android design standards.
You will have two mobile applications with native-like functionality, saving you time and money.
We'll ensure no serious flaw makes it into the final product.
We'll make sure the final product is free of any significant flaws.
Why choose DigitilizeWeb as a react native app development company in UK?
For businesses like yours in various industry verticals, we provide a broad range of react native app development services. Our team is enthusiastic about technical progress and uses it to provide reliable apps that support corporate growth. To provide safe & scalable solutions, our engineers work with business analysts, UX/UI designers, software testers, and project managers. As our app development team follows the React community-accepted quality control guidelines. Our professionals allow you to remain abreast of the most recent and anticipated technological developments. Our React Native developers ensure that the apps are up to 99.9% error-free before publishing. Do contact us for more information!