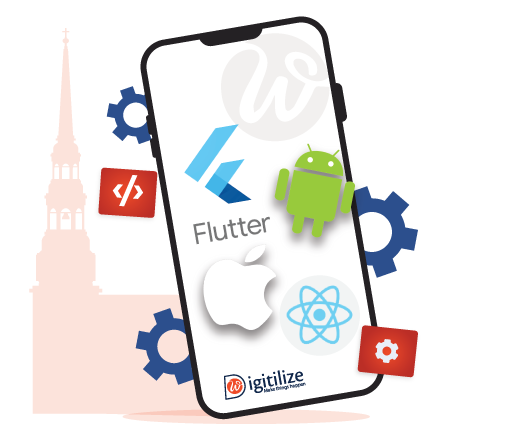 App development Glasgow: transforming your online presence
Businesses that want to succeed in today's fast-paced digital world must have a solid mobile presence. At DigitilizeWeb, we recognize the significance of mobile app development and how it affects the success of your brand. Glasgow's top mobile app developers specialize in making cutting-edge, functional, and feature-rich apps tailored to your business requirements. With our knowledge and commitment to quality, we are determined to transform your online presence and grow your company to new heights.
We have worked with various companies, groups, startups, and individuals to develop valuable products from brilliant ideas.
Our mobile app developers Glasgow have experience creating apps for iOS, Android, and cross-platform solutions using Flutter, React Native, and Ionic.
Besides being one of the leading mobile application development providers, we have expertise in app development tailored to your company's requirements.
Mobile app development services Glasgow that we provide
Choose the necessary ones or combine a few to improve your outcomes. To conduct market research, business modeling, product scope design, and proposal building for technological stacks, we provide the finest mobile app developers Glasgow.
Our mobile app developers work hard to provide you with a design that is pleasing to the eye while also meeting the needs of your users and being in line with your company's goals.
Lower development and maintenance expenses are achieved with cross-platform mobile development that works on iOS and Android.
Our staff keeps an eye on the functionality of your app, responds quickly to any problems, and frequently adds new functions and improvements.
Obtain your native app rapidly and establish a connection with a sizable audience. For any iOS or Android operating system device, we have solutions.
Our devoted quality assurance specialists thoroughly test every component of your software to find and fix any potential problems.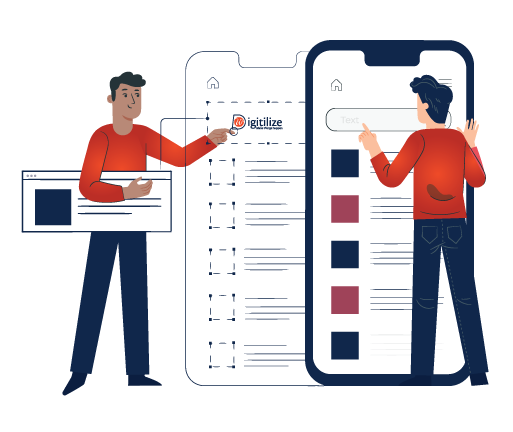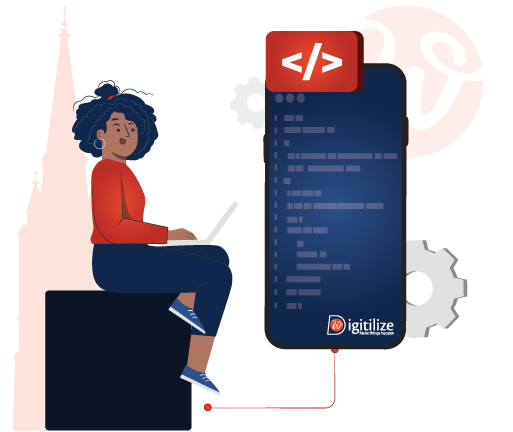 Benefits of hiring app development agency Glasgow
A mobile app has become essential for companies looking to prosper and remain ahead of the competition in the digital age. To change your company's online visibility, we at DigitilizeWeb recognize the need for app development Glasgow. Our services are created to provide you with various advantages that will transform your brand and help you succeed in the marketplace.
You get a competitive edge by selecting DigitilizeWeb as your mobile app development partner thanks to cutting-edge technology, creative design, and robust functionality.
Your app will stand out from the competition if you work with us to give your users a flawless and engaging experience.
Our staff continuously upgrades your app with new features and improvements while keeping track of its performance.
Our QA team becomes essential to the overall experience as soon as the development phase starts.
We conduct many quality tests in real-world circumstances while being attentively observed by you and us.
Our app developers Glasgow follow these process
Creating an app takes time; it only happens after some time. We only see the end product of a lengthy procedure, but a developer is responsible for carrying out several duties successfully. We'll also outline how we created the app:
We begin creating your app by collecting data from you, i.e., the specifics required to create it.
After that, we begin with your app's wireframe, which helps you understand the key features and where they are placed on the user interface.
We will develop your application after we have received your permission for the wireframe.
Under your and our direct supervision, we perform many quality checks in virtual environments.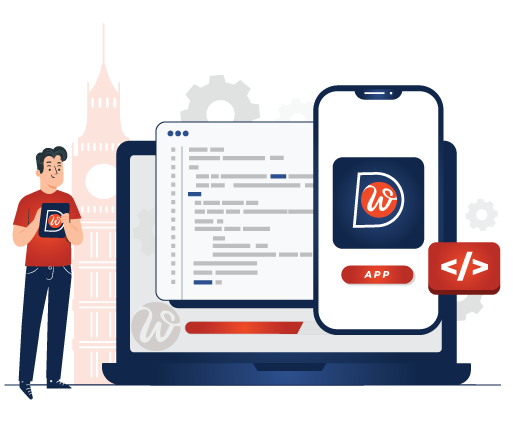 DigitilizeWeb: your go-to partner
We are Glasgow's top android app development company because of our knowledge, client-centered approach, and dedication to quality. Please put your trust in us to change your brand's digital experience and open up fresh growth prospects. Contact us right away to get started on this thrilling mobile app development journey.