A functional website is essential for businesses to remain competitive in today's fast-paced digital environment. Continuous monitoring and updates are essential for sustaining an effective internet presence. The idea of website performance tracking services will be discussed here, and we'll also go over why DigitilizeWeb's monitoring and update services are the finest in the business.
With the help of our website maintenance services, we guarantee that your website is completely operational, free of broken links, and operating at peak efficiency and speed.
We increase the website's security, regularly take backups, and plan for the worst so you won't have to worry.
Our team is made up of highly skilled and seasoned professionals with deep knowledge in web development, cybersecurity, and digital marketing.
To guarantee that your website is protected against downtime, server breakdowns, email outages, and data loss, we offer you the most reasonable monthly app or website maintenance services.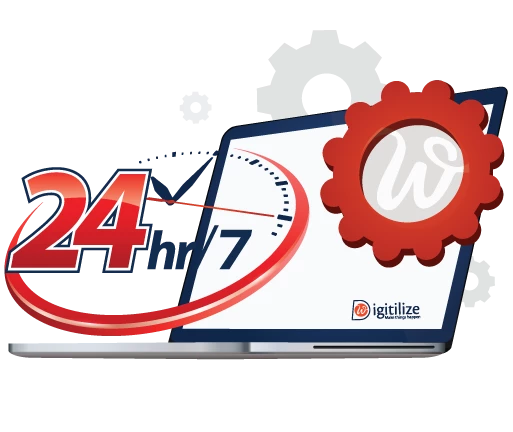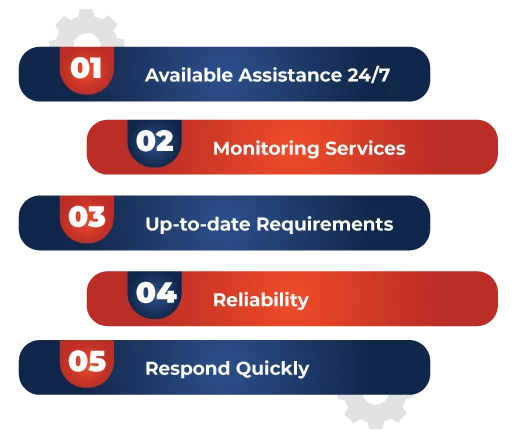 Reason to take website performance testing and monitoring services in UK
Our experiences website performance testing and monitoring team will closely checks your website and instantly improve if any problems or irregularities arise. This proactive strategy enables us to respond quickly and address possible issues before they impact your users' experience. Downtime may hurt your company, resulting in missed sales and a poor reputation for your brand.
Using our monitor website updates service, we reduce potential disruptions and increase uptime to guarantee your website is always accessible.
With the help of our monitoring service, we proactively identify and address security flaws, defending your website and essential information against nefarious attempts.
We can improve your website's exposure and drive organic traffic to your platform by optimizing its search engine.
We continuously check for any security concerns to avoid data breaches because we are aware that you have important customer information.
Our page speed monitoring services in UK
DigitilizeWeb's page load speed monitoring services can assist your business in reducing the possibility of cybersecurity issue before the attacker can access and steal valuable and protected information.
To guarantee uptime and availability, provide round-the-clock monitoring of crucial systems, services, and applications.
Make use of sophisticated monitoring technologies to spot possible issues before they grow and cause significant interruptions.
Ensure that all programs, systems, and apps have the newest updates and features.
To increase effectiveness and speed, continuously assess system performance and make the appropriate improvements.
Hold frequent meetings with clients to assess performance, discuss prospective upgrades, and match services to evolving company needs.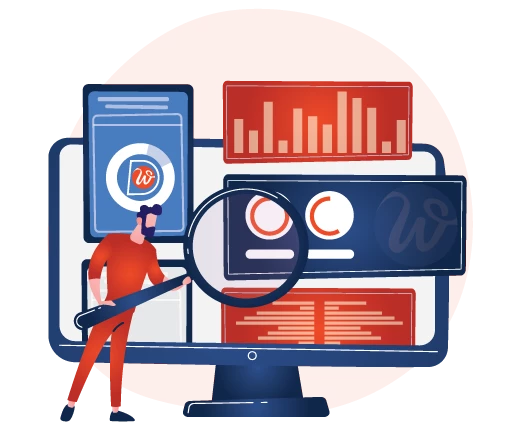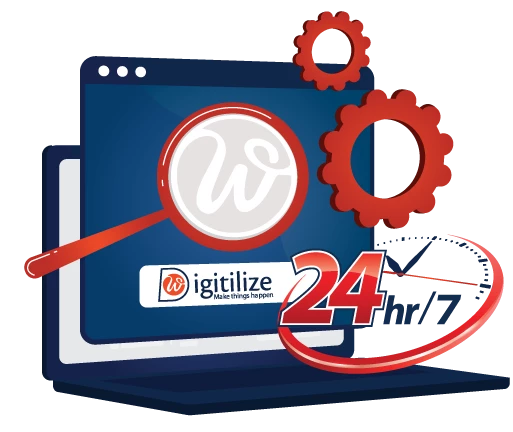 Advantages of monitoring services
DigitilizeWeb's monitoring website updates services make use of cutting-edge technologies to spot and address any problems before they worsen. By being proactive, you can guarantee that your website is always up and running, causing visitors as minor inconvenience as possible.
Network outage has a high cost in terms of lost productivity and lost income. You benefit from higher availability and cost savings thanks to technology monitoring.
Websites must be updated often to comply with new software releases, security fixes, and growing trends as technology develops quickly.
Sensitive information may be safeguarded, and your website can be protected from illegal access with the help of round-the-clock monitoring.
By evaluating response times, availability, and performance data for every network device, network monitoring enables you to identify the underlying causes of difficulties.
Why us?
A high-performing website must be under site speed monitoring services in order to stay in a competitive digital world. DigitilizeWeb's services stand out as the best due to their commitment to quality, proactive attitude, personalized solutions, cutting-edge technology, and exceptional customer support. Trust us to maintain your website's functionality so visitors have a flawless online experience.