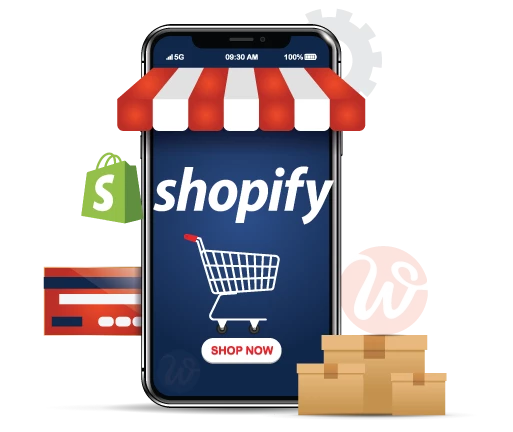 Welcome to the DigitilizeWeb: your trusted shopify web development services provider
DigitilizeWeb, a top shopify development company in UK, is dedicated to helping businesses establish a strong online presence. Any company looking to prosper in the modern digital world has to have an e-commerce website. We specialize in Shopify development to realize your online vision since we recognize the importance of a well-designed and helpful website.
We can assist you in boosting your eCommerce objectives and can offer approaches that will help your Shopify business succeed.
As the top Shopify agency in the UK, we have a full-stack team that combines technical know-how with creative insight into eCommerce, Shopify, and strategy development.
Boost your store's presence on the most popular eCommerce platform in the world by collaborating with a reputable our shopify web developers in UK.
We research your brand's rivals to create something distinctive and appealing that will stand out from the crowd. Variant thinking and technical expertise are required to create an appealing eCommerce store.
Define Shopify:
Shopify is a robust and user-friendly e-commerce platform that enables companies to build and run their online storefronts efficiently. It offers many features and tools that enable managing products, customizing websites quickly, processing payments securely, and more. Shopify enables companies of all sizes to launch and expand their online presence thanks to its user-friendly design.
Shopify combines your online and physical sales into one platform. You can integrate Shopify with inventory, marketing, payments, and delivery operations.
This allows you to incorporate whatever tools you require and streamline your operation.
Since shopify website development is a cloud-based application, you may use it on any internet-connected device.
Additionally, since it is a fully hosted ecommerce solution, Shopify merchants can forget about hosting their website.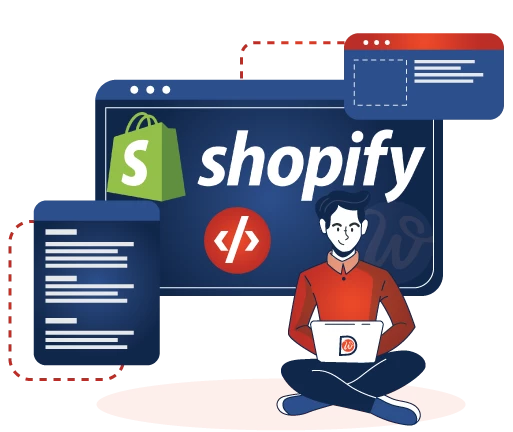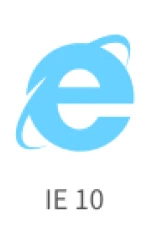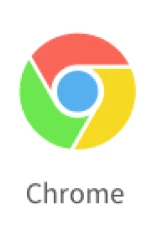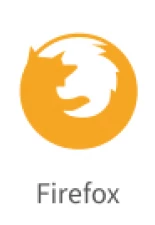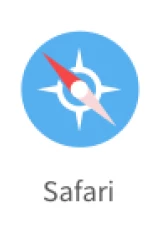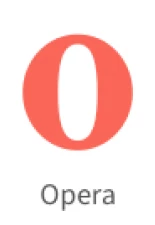 Reasons to Choose shopify development company in UK for Your Business:
Shopify is fantastic for online companies offering products or services requiring a simple setting. Depending on your business needs, you may use an advanced Shopify homepage section to sell single or several items. This finally raises your ROI and raises the income from your online store.
Adding products, maintaining inventory, and customizing your website are all straightforward tasks with Shopify's user-friendly interface.
To capture your target audience and set yourself apart from rivals, you may customize your business's look, feel, and content.
Shopify ensures your online business looks and performs appropriately across all platforms, including tablets and smartphones.
Due to its adaptable design, adding new features, third-party apps, and payment channels is straightforward. As a result, Shopify can easily handle more customers and transactions as your company expands with the help of shopify web developers in UK.
Our different expertise on shopify website development services in UK:
We are shopify development agency in UK who will take care all of your demands and resolve them. We provide a wide variety of company needs, from bespoke to full-service Shopify development. Because of the broad range of sectors our knowledgeable team has worked in, DigitilizeWeb can assess your company's needs and offer custom Shopify development services that take use of the most recent advancements in optimization techniques.
We provide different kind of facilities regarding your e-commerce website which includes installation, changes, integrated and so on. This aids in increasing the usefulness and efficiency of your eStore.
We make your Shopify store mobile-friendly, guaranteeing that mobile device customers can easily browse and navigate. Our responsive designs ensure a consistent user experience across all screen sizes.
 We provide custom eCommerce website development services in addition to Shopify templates.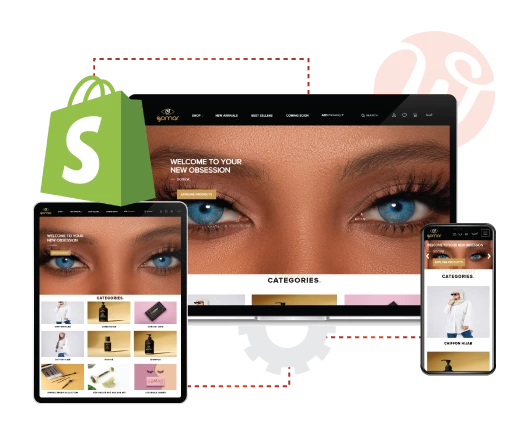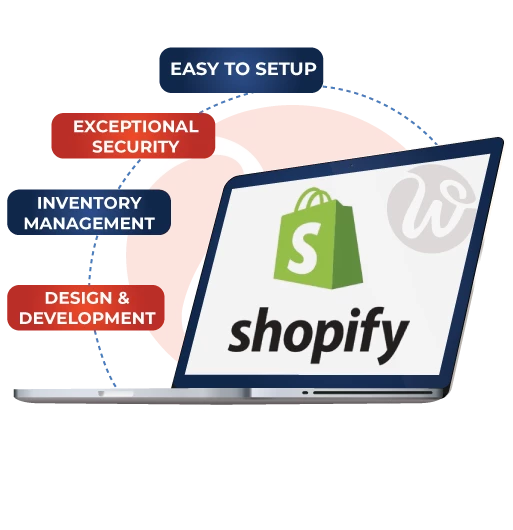 Top reasons to hire the best shopify web developer in UK
DigitilizeWeb has a solid reputation for providing unmatched customer service and being dedicated to ensuring the success of our clients. As shopify experts, we work to produce outcomes for your company, we consider ourselves an extension of your company.
Our staff takes the time to fully comprehend your unique objectives, target market, and brand identity to provide a customized Shopify solution that precisely complements your company's ambitions.
No matter what third-party apps, payment gateways, or inventory management systems you must connect, our knowledgeable developers ensure everything works seamlessly within your Shopify site.
We recognize how critical a timely launch of your online business is. Our staff follows stringent deadlines and project management procedures to ensure prompt delivery without sacrificing quality.
We offer the required assistance to maintain the efficiency and security of your shop, from routine updates to troubleshooting and security upgrades.
Choose our shopify web designer for the best result
Your dependable partner for Shopify web development services is DigitilizeWeb. Our, Shopify web developer helps companies to create a solid online presence, increase revenue, and provide a top-notch customer experience thanks to our knowledge of Shopify, dedication to quality, and customized solutions. Our team is committed to meeting and exceeding your expectations, whether you're launching a new e-commerce business or looking to update your current store. To get started with DigitilizeWeb and Shopify, get in touch with us right away.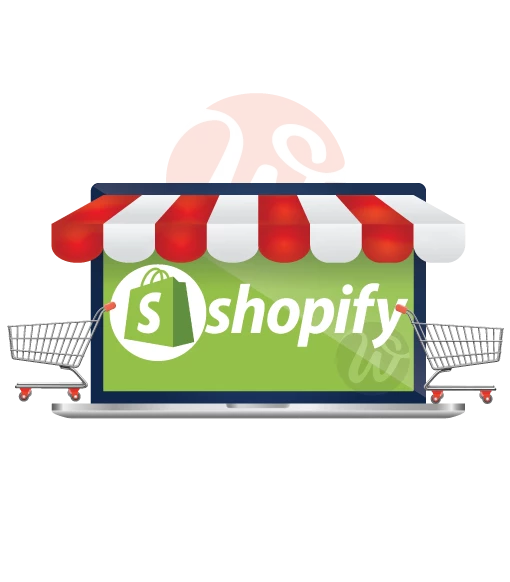 Frequently Asked Questions
Yes, many people make money on Shopify by setting up online stores and selling products. The platform provides tools for e-commerce, allowing individuals and businesses to create and manage their online shops easily. Success on Shopify depends on effective marketing, product selection, and overall business strategy.
Yes, Shopify is commonly used for dropshipping. The platform provides features and integrations that make it easy for entrepreneurs to set up and manage dropshipping businesses. With Shopify, you can connect with dropshipping suppliers, automate order fulfillment, and run an online store without holding inventory.
Both Magento and Shopify are powerful e-commerce platforms, but they cater to different needs. Magento offers greater customization and scalability for large enterprises. Shopify is user-friendly and suitable for small to medium-sized businesses, with a focus on simplicity. The choice depends on your business size and technical requirements.
To boost Shopify conversion rates, optimize product pages with high-quality images and clear descriptions, streamline the checkout process, and offer transparent shipping options. Leverage customer reviews and implement targeted promotions. For expert assistance, consider DigitilizeWeb services, specializing in enhancing Shopify stores for optimal performance and increased conversions.
A good alternative to Shopify for online marketplaces is WooCommerce. It's a WordPress plugin that transforms websites into feature-rich e-commerce platforms. WooCommerce offers flexibility, customization, and a range of extensions. Other alternatives include Magento and BigCommerce, depending on your specific business needs and technical preferences.
Yes, Shopify allows you to use your existing domain or purchase one directly through their platform. This helps maintain your brand identity and provides a professional look for your online business.
You may include a contact form in your online store or provide phone numbers, email addresses, and mailing addresses on a webpage. For your online store, you may also set up message or chat services like Shopify Inbox.
With Shopify, you can set up to ten stores on one account, each complete with its own domain name, items, settings, and other details. For entrepreneurs and enterprises that sell diverse items to different target markets, opening several outlets may be quite beneficial.
Online pharmacies, regardless of their legal status in their nation, are not permitted to conduct business on Shopify. Additionally, it forbids the selling of research compounds, peptides, nutraceuticals, and pseudo-pharmaceuticals.