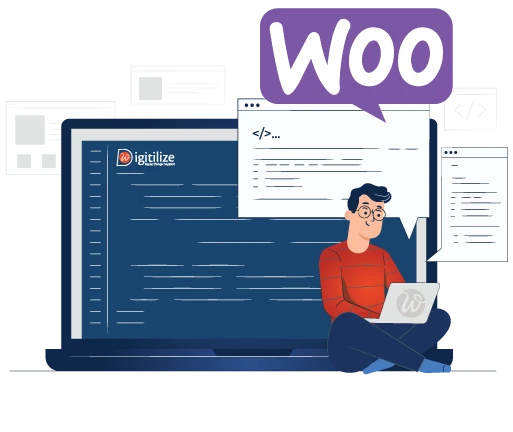 Looking for help? Do hire Woocommerce developers in UK:
DigitilizeWeb, a top WooCommerce development service provider, specialized in building distinctive, feature-rich company. Our dedicated team of WooCommerce developers have years of experience setting up and running online stores that offer excellent customer support. We take pleasure in providing top-notch WooCommerce development services that meet the various requirements of our customers. So, hire Woocommerce developers from us.
DigitilizeWeb's Woocommerce coders use industry-leading coding standards to ensure your eCommerce websites are secure, responsive, and error-free.
We support expanding your eCommerce business by offering flexible and scalable Woocommerce solutions. Your eCommerce business is intended for growth.
Thankfully, we have a wealth of highly qualified Woocommerce developers. Hire dedicated woocommerce developers in UK is therefore more expedient.
The dedicated WooCommerce developers have years of experience offering startups and enterprises the best Woocommerce development services.
Why should you choose us?
When building an online store, you need a group of talented developers that can come up with a solution that meets your business's objectives. At DigitilizeWeb, we recognize the value of having a solid online shop that can manage significant traffic, provide a flawless customer experience, and support your business objectives. Therefore, you should hire dedicated woocommerce developers from DigitilizeWeb for the following reasons:
At DigitilizeWeb, we recognize that each business has specific needs. Because of this, our woocommerce expert offers specialized solutions tailored to your company's particular requirements.
We think businesses of all sizes should be able to afford high-quality WooCommerce development services. Therefore, we provide economical solutions that are adapted to your budget.
Our WooCommerce development team has expertise in creating online businesses that provide excellent customer experiences. In addition, they are adept at developing unique themes, plugins, and extensions that improve your online store's functioning.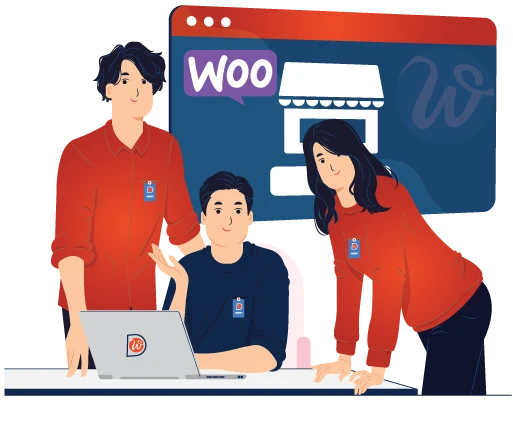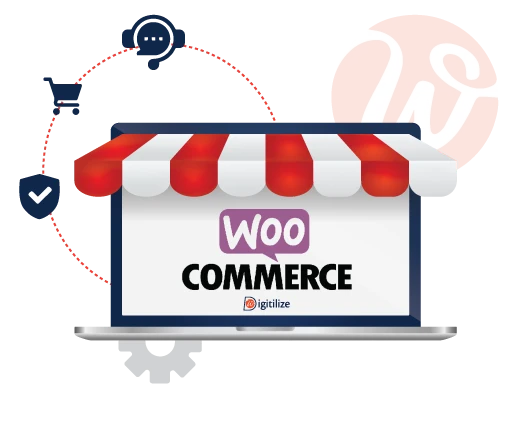 Benefits you get once you hire dedicated Woocommerce developer in UK:
WooCommerce development is strongly advised for you if you are about to launch your e-commerce firm and are searching for the most precise e-commerce solutions. This is demonstrated by the following list of significant WooCommerce advantages, which are particularly useful for companies.
The foundation for WooCommerce was created from the bottom up to make cross-selling and upselling simple. WooCommerce receives exceptional support from a big group of online sales professionals who constantly simplify and upgrade the platform.
The security updates might easily be updated with only one click. If you keep your WooCommerce platform and plugins up to date, you will have a very robust and secure platform to run your business.
WooCommerce has adequate usability flexibility. You may sell any goods using WooCommerce, whether digital or physical, expensive or inexpensive.
Employing the best woocommerce developers will make it simple to establish a shop design that satisfies your needs as a company, including sales price, product categories, and other essential features.
Our services include:
We offer cutting-edge Woocommerce development services to support you in starting and expanding your company in the future. Utilizing the best Woocommerce development firm can help you grow your eCommerce business to its fullest potential.
Using the newest design trends, you can hire specialized Woocommerce developers to create custom themes to improve your stores' aesthetic appeal.
The knowledgeable plugin developers and coders for Woocommerce provide comprehensive assistance in creating and integrating plugins.
We provide woocommerce developers for hire in UK who can create pixel-perfect woo-commerce websites based on your design.
A dedicated testing and quality assurance team thoroughly evaluates every area of your online company before approval.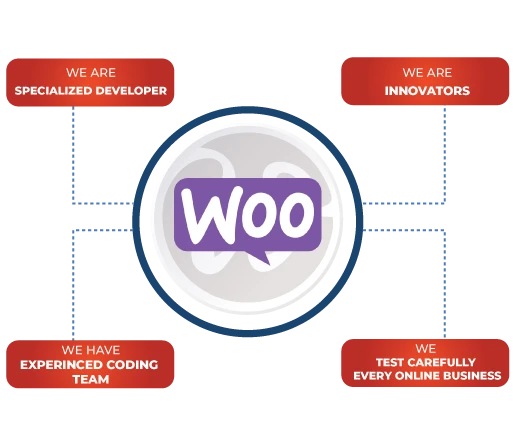 Do contact DigitilizeWeb to have platform for your business
Want to employ WooCommerce developers to create a profitable, engaging online store? We provide certified WooCommerce developers that have been thoroughly verified and have extensive experience creating successful eCommerce solutions.
Our skilled WooCommerce specialists have assisted several business owners with their efforts to create an eCommerce store from the beginning. As a consequence, we use the most up-to-date WooCommerce development tools, processes, and goal-oriented strategies to delight our continually growing clientele.