The Top 7 WooCommerce Plugins Every Online Retailer Should Use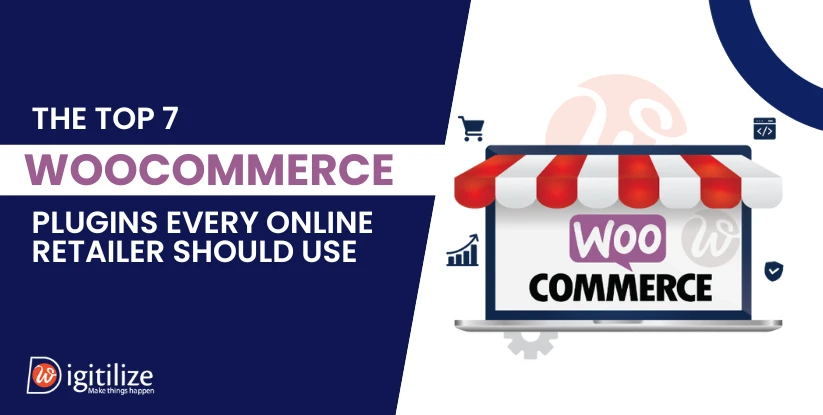 With its many features and customizable choices, WooCommerce is an excellent platform for almost any type of eCommerce store. WooCommerce allows e-commerce businesses to use several platforms or use it alone to achieve amazing results. So, wee need to know the 7 WooCommerce plugins every online retailer should use.
Having said that, WooCommerce performs best when paired with other plugins that bring new functionalities. The plugin ecosystem for WooCommerce is quite active and offers possibilities for almost every aspect of the website. DigitilizeWeb's goal is to provide you with a thorough overview of the top WooCommerce plugins for the year 2023. Regardless of whether you're a seasoned professional attempting to keep ahead of the competition or a novice business owner aiming to improve your store. Hence, you can select the ideal plugins for your store's requirements with the aid of this list.
Top 7 WooCommerce Plugins Every Online Retailer Should Use
With the help of the popular WordPress page builder plugin Elementor, users can create unique website layouts without knowing any code. Additionally, the plugin provides a special connection that enables you to modify your WooCommerce store using widgets and blocks. They provide widgets that let you create your checkout page or showcase your top-rated items and greatest sellers.
Features
Adaptable themes and templates

Drag-and-drop page constructor

Responsive designs for mobile

Widgets unique to woocommerce

Capability for dynamic content
WooCommerce product filter
With the help of a plugin called WooCommerce Product Filters, you can provide your WooCommerce online store with more sophisticated filtering options to help consumers locate the goods they're looking for. This plugin improves user experience and can boost sales with its customized filtering options, which include price range, product features, tags, and more.
Features
Adaptable filters

Horizontal and vertical layouts

Filtering by multiple attributes

Filters for price ranges
With the use of pop-ups, OptinMonster can assist you in increasing sales. Nevertheless, it's not your typical pop-up creator. With all of OptinMonster's features, you'll be amazed at how inventive you can be. As seasoned marketing experts can attest, combining OptinMonster with proper design principles may quickly bring about a ton of delighted, converting consumers.
Features
Adaptable pop-up patterns

Pop-up game development

Page-by-page tracking

Detection of user intent

Targeting geolocation
WooCommerce Variation Swatches and Photos
One well-liked plugin for the WooCommerce eCommerce platform is WooCommerce Variation Swatches and Photos. With the help of this plugin, the typical dropdown menu on your online store's product variant display may be replaced with more eye-catching swatches or images, improving the overall design. With adaptable features like form, dimension, and hue, the WooCommerce Variation Swatches and Photos plugin may enhance user experience and boost conversions on your website.
Features
Swatch/picture combinations

Adaptable choices

Design for mobile devices

Shapes/color images

Hover-zoom phenomenon
Product vendors by WooCommerce
WooCommerce's Product Vendors are a great option if you own an online marketplace and want to let other vendors sell their goods on your website. This plugin gives you options to track vendor sales, payments, and other details, and it makes managing vendor-specific commissions, shipping costs, and merchandise simple. Therefore, it is a very adaptable and configurable solution for your marketplace needs because it combines with other WooCommerce extensions with ease.
Features
Rates of commission that vary per vendor

Personalized shipping costs

Storefronts and goods unique to a vendor

Commission declarations and reports

Integration of PayPal Payouts

Vendor registration and administration

Tools for moderating marketplaces

Ratings and reviews for products
A potent performance plugin called Airlift aids in maximizing your WooCommerce store's speed and functionality. Airlift assists with content delivery network integration, database optimization, and image optimization. These are all methods to shorten page loads and enhance the user experience in general. By using Airlift, you can increase the efficiency of your online business and provide your consumers with lightning-fast browsing and checkout times.
Features
Lazy picture loading

Minifying CSS, JS, and HTML

Available with gzip compression and CDN integration

Enabled browser caching

Accessible database optimization

Available code optimization
How do you pick your website's top WooCommerce plugins?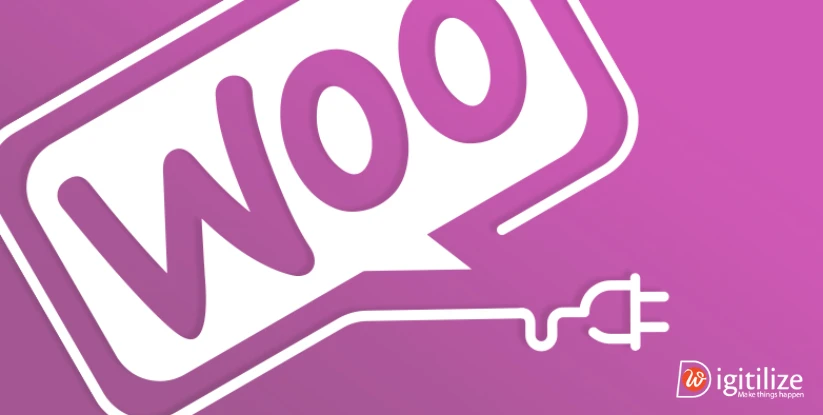 With so many WooCommerce plugins available, the following advice will help you select the ideal plugin for your online store:
Determine your unique requirements

: Before selecting a plugin, determine the features and functions that are necessary for your online shop. Additionally, this will assist you in selecting a plugin that meets your unique requirements.

Check the compatibility

: Verify the plugin's compatibility with the most recent version of WooCommerce and any other plugins you are using. Additionally, this will avert disputes and guarantee the seamless operation of your shop.

Think about the price

: Although free plugins are occasionally a decent choice, commercial plugins may provide more sophisticated functionality and support. So, prioritize your spending and weigh the benefits the plugin offers before choosing.

Select trustworthy developers

: Search for WooCommerce plugins created by trustworthy developers who have a track record of producing high-quality plugins.

Think about performance impact

: Prior to adding a plugin, think about how it will affect the functionality of your store. Hence, select plugins that won't slow down your store and are optimized for speed.
Thus, if you wish to enhance the functionality of your
Woo commerce store,
there are several plugins accessible. Using plugins may help your online business reach new heights in addition to investing in
WooCommerce development services
. Hence, they might be very useful tools for improving customer satisfaction and shop performance.
Frequently Asked Questions
WooCommerce works with many sites. This implies that the WooCommerce plugin will be active on all sites upon installation and activation and that you will have the ability to establish a shop and configure goods for every site inside the multisite. separately. Every store will function separately from the others.
Installing and uninstalling WooCommerce is similar to doing so with any other WordPress plugin. Another alternative step to assist with full setup is to fully install and configure WooCommerce on your website; this can be done using the Setup process.
WooCommerce is free and open source, much like WordPress security plugins. It is therefore entirely free for anybody to download, use, and edit even if it has a premium feel to it. Contact us to get both platform's services.
The goal of WooCommerce is to give e-commerce websites a secure and intuitive base. That being said, it is not immune to outside security risks like credit card skimmers, brute force assaults, hacking, and other malware.
With the help of the adaptable WooCommerce plugin, you can quickly and easily create an online store. You may quickly construct product, basket, and checkout pages using this tool. Along with accepting a range of payment ways, you may provide several delivery choices, such as free and flat-rate shipping. To know more contact us!