The Ultimate Guide to Choosing the Right Shopify Web Agency for Your Business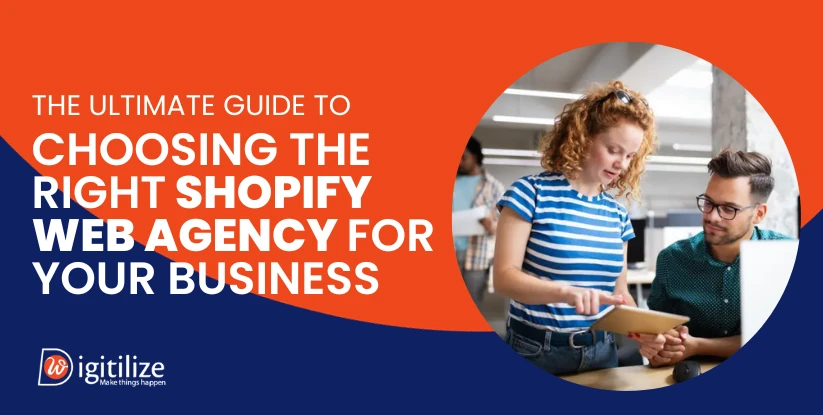 The ultimate guide to choosing the right Shopify web agency for your business in the era of accelerating digitalization, every company has to have a strong online presence. Shopify provides company owners with a tremendous chance to launch and grow their online businesses as a leading e-commerce platform. But if you want to make full use of Shopify's potential, collaborating with a trustworthy and competent Shopify development company is essential. Hence, this blog post will go over the important factors to consider when choosing the finest Shopify development company. Also how doing so could impact your online business's performance.
Who are Shopify experts?
Shopify experts are licensed professionals who are screened by Shopify for their knowledge and may offer any service that an eCommerce shop would want. They each specialize in a different area of design, development, branding, etc. Experts also utilize their expertise to help retailers launch online stores and expand their operations. Hence, these 4 pillars—start, sell, market, and manage—are essential to the success of any online business. 
For instance, you may employ a Shopify
web development company
to create a bespoke look for your Shopify business. Similar to this, you may get in touch with someone who specializes in marketing if you need assistance with your marketing efforts. 
Top benefits of hiring Shopify company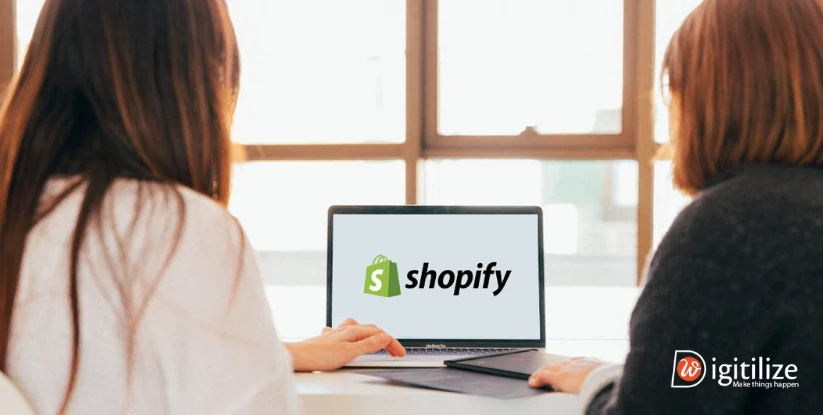 Armed with important knowledge regarding how to select a Shopify development firm. So, it's time to discuss some of the major advantages of hiring a skilled Shopify firm to handle your e-commerce web design project.
Understanding of Modern Techniques & Technologies
A skilled Shopify online shop creator keeps abreast of emerging trends and technology. This converts into a website that was created using current best practices, ensuring optimum online performance.
The effectiveness of your website as a whole depends on user experience. You must offer a seamless experience to visitors as soon as they land on your website since doing so will directly affect your conversion rates and revenue. The user experience will receive careful consideration from skilled Shopify developers as a basic component of every web design project.
Ongoing assistance as your store's requirements evolve 
When you've finished working with a Shopify specialist, you can obtain assistance for the work they completed by getting in touch with them. In this manner, you may avoid worrying that your task will get unfinished. For instance, after hiring a Shopify developer to create a bespoke store, you may get in touch with them to modify the store.
Saves time and accelerates your time to market 
You can save time by giving the task to an expert. For instance, you may outsource this duty to a professional who will not only save time but also guarantee results, rather than spending a significant portion of your week setting up marketing efforts.
Therefore, if you hire a Shopify company then you will get all these benefits, but the question is How? 
Don't worry! We have covered all the ultimate guide to choosing the right Shopify web agency for your business. Check it out below!
Top guideline for hiring Shopify web agency
Outline the project and the aim
Outlining the project's scope and establishing specific objectives is necessary for working with a Shopify agency efficiently. If you are unfamiliar with this, a Shopify specialist can help you because they have vast expertise in building these foundations. Participating in the scoping process is crucial, and any recommendations must have your final approval. The same holds for setting goals. Hence, to simplify your approach to obtaining your targeted results, ensure that all objectives are properly stated and that roles are appropriately assigned.
Check their reviews and client feedback
Generally speaking, look into the Shopify agency's work history before appointing them as a company partner. Your brand will gain valuable insight into their technological prowess as a result. When you make the final hiring decision, you will feel more confident if the agency can demonstrate past project success in your sector. Make sure you review the client comments as well. Hence, good working connections are the cornerstone of successful commercial collaborations. In these testimonials, the degree of client satisfaction with the interactions and outcomes will be highlighted.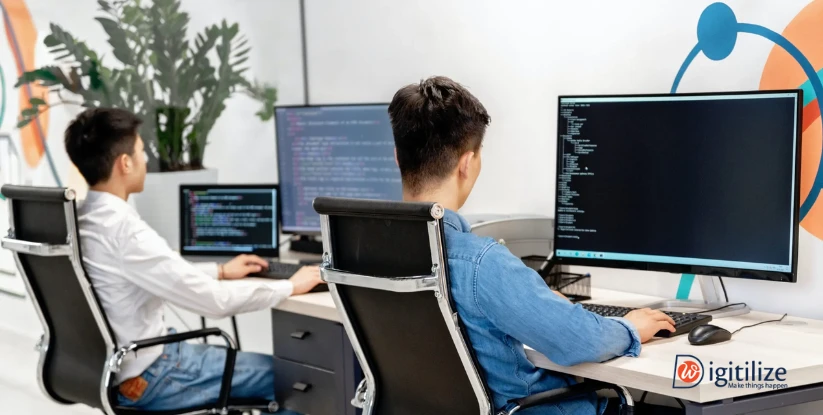 It's best practice to at least have a general notion of your needs before speaking with a potential Shopify partner. It is not required, but it will save you a lot of time and guarantee that you guide conversations with your short-listed applicants in the proper direction. To understand what other companies in your industry are doing, conduct some market research before these meetings. As you begin to create a useful list of specifications and expectations, make it a point to put your analysis in writing. They assist you in fine-tuning your company's positioning for online success after you begin speaking with a Shopify development service.
Comprehensive client assistance, including technical help, training, and continuing maintenance, should be offered by a professional Shopify development firm.
Keeping your online store running smoothly requires the firm to be available, responsive, and prepared to work closely with you.
The ability to communicate effectively with you throughout the project development process is a desirable characteristic of a Shopify developer of DigitilizeWeb. Since you would want to know the state of your project at all times as a company owner. So, it would be ideal if you could get in touch with these professionals directly. In order to get updates on the project's progress in real time. Your project's status will be disclosed, and a responsible developer will promptly address your questions.
The project timeframe of an agency should also be evaluated to see whether it matches your particular needs. For various projects, different developers have varying time frames. This can depend on several things, including the size of the agency, how busy they are right now, and the intricacy of your requests.  In any event, make sure to confirm that the Shopify website development company's schedule corresponds to your company's demands.
Hire a Shopify agency
, for instance, that can meet your deadline if a speedy launch is your primary goal.
Even when the development project is complete successfully, there may still be more that can be done to help your business achieve its ecommerce goals. Through specialized post-development support services,
Shopify professionals
will continue to be available to assist you as you successfully navigate the ecommerce environment. As a result, you have qualified staff at your disposal to turn to for help if you ever need it with anything related to your online business. Therefore, this is a fantastic technique to maintain the current state of your website and advance your company.
Frequently Asked Questions
Our Shopify developers can create, design, or build any type of Shopify project.Our developers take great pleasure in their ability to design and construct any functionality for Shopify, including bespoke templates and themes. We ensure that clients using mobile devices can explore and navigate your Shopify store with ease by making it mobile-friendly. We guarantee a consistent user experience on all screen sizes with our responsive designs.
For many companies, Shopify is worthwhile. With a host of features and adaptable choices, it offers a simple platform for creating and maintaining online storefronts. Although it has a monthly price, it can ultimately save you time and effort, making it a worthwhile investment for e-commerce business owners.
The speed of your store as measured by Google Lighthouse performance data determines your Shopify speed score. Shopify speed scores of 50 or above qualify as outstanding, and scores of 70 or higher are consider exceptional!
To create an online store, you may utilize the e-commerce platform Shopify. It enables you to sell in-person via a point-of-sale app or online with your own website. Beginner drop shippers and high-growth D2C companies alike may utilize Shopify with ease.
Investing in a top-tier agency can be highly beneficial for your business. These agencies often bring unmatched expertise, design excellence, and comprehensive support to your Shopify project. While their services may come at a premium, the superior results and customer satisfaction make the investment worthwhile. Our company, which has a reputation for providing excellent solutions, is ready to satisfy your demands and guarantee the success of your online business. Hire us, and reap the benefits of a professional, high-quality Shopify store.