Top 5 Signs You Need to Hire a Shopify Web Agency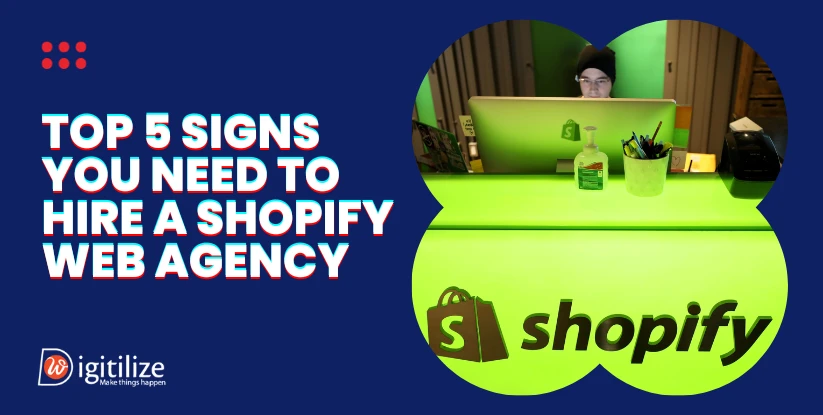 One of the most widely used eCommerce systems online today is Shopify. Shopify is the platform of choice for entrepreneurs selling a range of goods online. This implies that, even if you are just getting started as a Shopify store owner, the future may offer tremendous commercial growth. 
Shopify web development firms are expanding as the platform's popularity rises.  Everything you need to know about a Shopify web development firm will be covered in this post. We've covered every piece of information you need to manage a profitable online business, from when you need the Shopify web development company to selecting the proper
Shopify pricing
as per the business needs. 
Why Shopify is the best option for an e-commerce site?
Every feature you may possibly need or want for your online business is available on the well-known e-commerce platform Shopify. Your e-commerce website benefits from e-commerce software, which is a whole package. It enables you to effortlessly design various pages using an integrated online editor, sell in many locations thanks to the integration of local language support, and personalize to make the
best Shopify stores
.
To accept money from customers, the e-commerce store has to maintain a smooth payment process. Shopify accepts a number of payment methods. In addition to offering its own payment gateway, it is linked to a number of others. Its payment gateway provides cheaper credit card costs and no transaction fees. You can use this gateway without having a merchant account.
Since it promotes sales, speed is essential to the success of an
ecommerce solution
. Your website's pages load more quickly the longer users stay on it. Shopify offers the best service in terms of security and integrating payment processors. An integrated speed tester enables users to complete payments at the anticipated loading speed.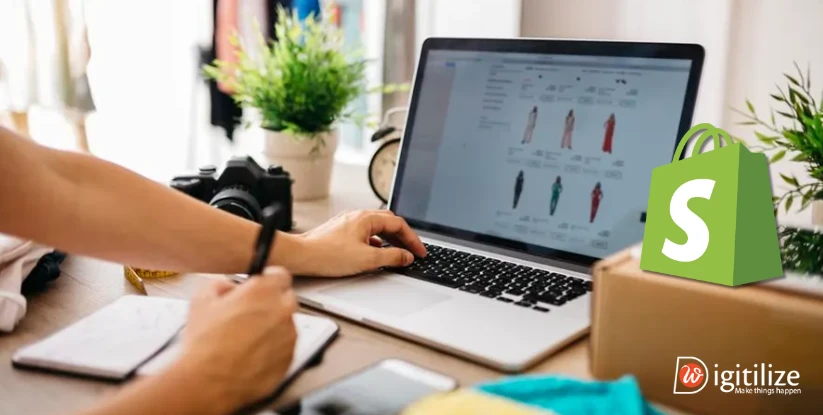 A vast selection of useful applications are available for Shopify. For any person running an ecommerce business, it is what makes it the perfect option. Customers are falling more and more in love with Shopify since its ecosystem of apps provides all the features and services they want for their online enterprises. Whether for administration, marketing, sales-boosting, etc., Shopify applications can expand your business.
It provides users with tens of thousands of ready-to-use themes after
Shopify signs in
. To find the ideal theme for your business, browse a variety of themes on the Shopify theme store with various designs, styles, functionality, and prices. You may make your decision on the cost as there are both free and paid choices available. Shopify also groups its themes into categories so you can easily and quickly choose one that suits your needs.
Shopify is a great option if you want to start your own business. However, you must study our expert's recommendations if you are unsure whether you actually need an e-commerce presence or a fresh look. Here, our experts discussed the top 5 signs you need to hire a shopify web agency. 
Here are the top 5 signs you need to hire Shopify web agency
If you want to operate a successful business in today's market, your website will serve as the cornerstone of your online presence. It is simpler for company owners to sell and present their items when they invest in having a strong web design. A qualified web designer guarantees the appearance of your website. It's user-friendly navigation and corporate needs-specific design. These days, finding a
web designer
is not that difficult. Many people choose to work remotely if there are no openings in your region.
Understanding design trends requires comparing your website to other websites, but for professionals with hectic schedules or people with little experience in web design, this may be challenging. Employing a web design company that can update your website on a regular basis is crucial for this reason.
Always consider your website as a digital storefront as it serves as the public face of your business. Even if your website's design is timeless, refresh it every three to four years. Updates to the code and backdoor will still be required. Since it's the client's initial introduction to your business, always consider your website to be a virtual showroom. Even if your website's design is timeless, refresh it every three to four years.
SEO, or search engine optimization, brings in new visitors to your website or makes sure it can be found in keyword searches. This terminology also applies to the services that your business provides. A solid SEO makes it feasible for prospective customers to find your website.
If you aren't obtaining new leads from your website, your SEO will undoubtedly suffer because fewer people are presumably using it. A web designer's ability to revamp and create a fresh design for your website can be beneficial. The better your site's SEO, the easier it will be for customers to locate you via search engines like Google, Yahoo, etc.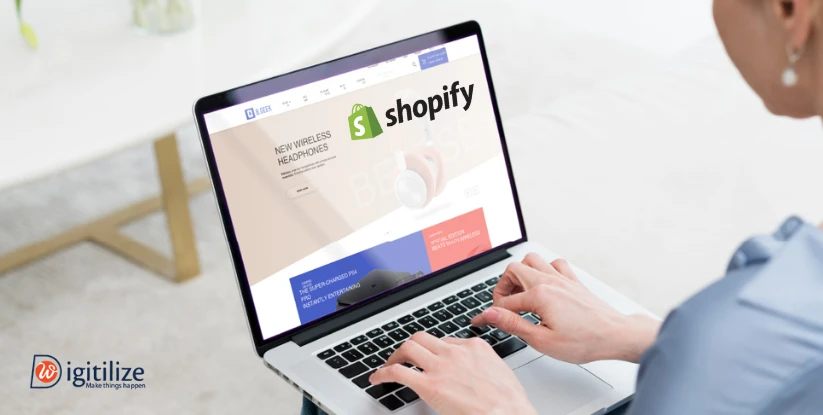 One of the most important things that people look for in a website is its layout and how easy it is to browse. It may have a big impact on how consumers feel. Therefore, if you're having problems on your website searching for information, chances are that your customers are too. One of the most common reasons why internet customers switch brands and move on is frustration with a website. If so, you should remodel right away to avoid losing potential clients.
With responsive web design (RWD), your website will automatically adjust to the user's chosen device, be it a laptop, tablet, or mobile phone. Then ensure that the software is compatible with displays of various resolutions. A nice illustration is the option to switch to a mobile view while using a cell phone. Since more and more people are using mobile devices, it is crucial for your website to be responsive in order to avoid having to create separate designs for each device.
Now that you are aware of when you require a professional
Shopify web development company
. Investing in a quality web design solution is the greatest way to keep one step ahead of the competition. Pay attention to the top 5 signs you need to hire a Shopify web agency, outlined in this article to assess whether you need to engage a professional web designer for your website.
Frequently Asked Questions
To cancel your Shopify subscription, log in to your Shopify admin panel. Go to Settings then Billing. In the
Shopify UK pricing has variations, but the most common are Shopify Basic ($29/month), Shopify ($79/month), and Shopify Advanced ($299/month). These are starting prices, and costs can increase with add-ons and transaction fees. Additionally, there's a free 14-day trial available to explore the platform before committing to a monthly plan.
After the authorization and processing of your customers' payments, your money is transferred into a merchant account. When a customer makes a card payment, the funds are initially deposited into the merchant account before being transferred to the business owner's regular business bank account.
Yes, we also provide comprehensive e-commerce SEO services at DigitilizeWeb. Our team of experts is dedicated to optimizing your online store for search engines, improving your website's visibility, and driving more organic traffic to boost your e-commerce business. Whether you're on Shopify or any other platform, we can help you achieve SEO rankings, higher conversion rates, and increased online sales through our tailored SEO strategies.
Shopify regularly releases new versions and updates to its platform to enhance functionality, security, and features. Shopify store owners can typically upgrade their stores to the latest version directly through their Shopify admin dashboard.