How to Build an Auction Website By Using WordPress?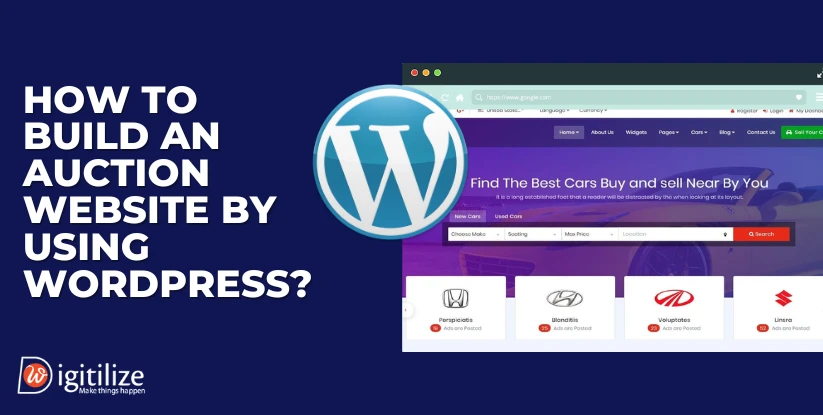 Due to technology, our world is continually evolving. The auction business is the same! where an online auctioning system has replaced the traditional physical in-person bidding mechanism. But how to build an auction website by using WordPress? We'll demonstrate how to build an auction website by using WordPress in this post.
Why use WordPress to build an Auction website?
The ideal method to provide your community access to an online auction environment for buying and selling goods is to build an auction site. An auction site that focuses on a certain niche has its own place in the market, despite the fact that there are several huge auction sites like eBay. Your users will benefit from being able to easily buy and sell things to neighbors who share their interests. The community around the auctions is vibrant, unlike eBay. This implies that users of your auction site may quickly reach their intended audience. 
A community-powered auction site is also preferred by many consumers because it offers them a higher return on investment. You may sell your items directly to the highest bidder by setting up an auction website, cutting out any middlemen. Other auction platforms' fees and lock-in can be avoided. Additionally, you have the option of setting a listing fee and receiving a commission on each transaction. Starting an online auction website is one of the finest methods to earn money online. Hence, let's talk about how to build an auction website by using WordPress.
Create an Auction website from scratch using WordPress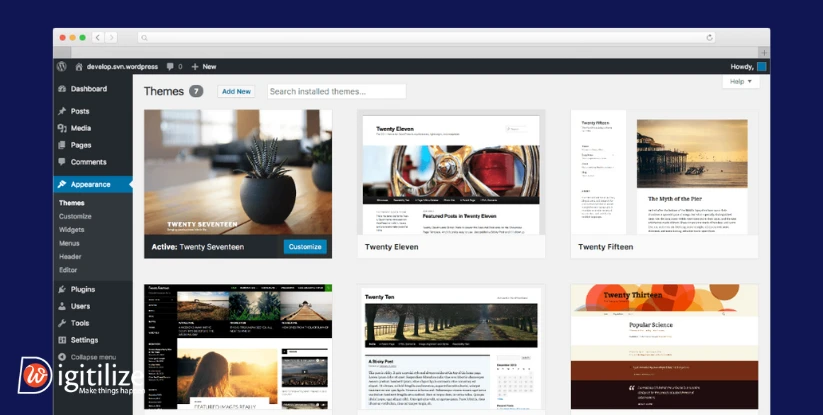 Today, creating a website is simple. WordPress has made it unnecessary to spend months putting together HTML, CSS, and other scripts to create a unique website. Your auction website may now be developed in a matter of hours with the aid of WordPress.
The WordPress development firm has two connected but distinct WordPress products, which might easily mislead a novice. One of the hosting options is WordPress.com, whereas WordPress.org is a self-hosted WordPress.
WordPress.org, which is self-hosted, is recommended for beginners as it provides them with additional features straight from the WordPress plugin development business. Since the software is specifically designed for the WooCommerce e-commerce website, not all WordPress
web development businesses
may be considered to construct your e-commerce platform.
You must invest in web hosting and a domain name in order to create an auction website. To offer a secure connection on your website and enable the safe acceptance of online payments, you'll also need to buy an SSL certificate.
The total expenditures associated with constructing a site may appear high when you first start out. Your annual fees for a domain name, web hosting, and an SSL certificate total about $14.95, $49.99, and $7.99, respectively.
The next step is to install and activate the YITH WooCommerce Auctions plugin for WooCommerce. You may use it to build various auctions for your website. To edit the plugin settings after it has been activated, go to YITH Plugins » Auctions. All of your auctions will utilize these customizable auction settings. You must go to the plugin's website after activating the YITH WooCommerce Auction Plugin. Then input the license key to activate it by clicking on the license activation block.
You may adjust the following here:
The store page has an option to display or conceal the auction.

Option to display or conceal out-of-stock merchandise.

On the store page, there is an option to show or conceal closed bidding.

Option to conceal or display products from unfinished auctions and other items on the shop page.

Option to add products from auctions and other sources to your basket.

In the bidding tab, you have the choice of showing an encrypted or full username.
You can list auction goods using the YITH plugin exactly like you would add products to your online shop because it is a WooCommerce extension. Go to Products » Add New to add a new item. For your auction item, you must complete the title, information, and image fields. Additionally, you can modify a current product. By selecting the 'Auction' option, which is located next to the product selection, the auction setting may be activated. The beginning bid, bid up, minimum increment, reserve price, and purchase now options can all be specified at that point.
After the initial auction date has passes, a grace period might also need to be included in addition to the day and hour the sale will start. You can also check which events are live auctions, which ones are currently ongoing, and which ones are already over. You may create specific auction pages to display just auction goods on your website as needed. Create a page, add the following shortcode to the content box, and click "Publish."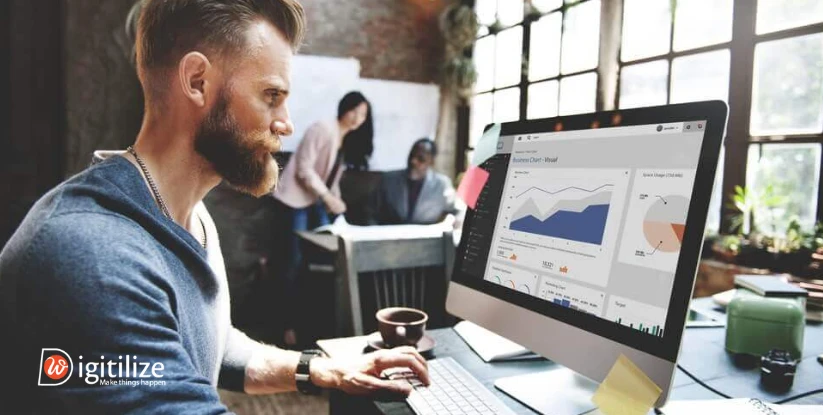 Your product page's YITH plugin lets you select the time when the auction will begin. Then, you may choose when to begin and end your auction. Any logged-in users may place a bid on a product after the auction starts. You may automatically view the following information on the individual auction pages: the current highest bid, the amount of time left, the auction finish time, and the bid button. 
The YITH plugin's main advantage is that it allows you complete control over your bids. By logging into your WordPress dashboard, you may quickly delete any bid that is on your auction listing page. The only thing you have to do to remove a bid from your auction is click the Delete bid button next to it. The highest bidder will automatically receive the item and his price at the conclusion of the auction. If a bidder chooses to give the purchase now price that you have specified, the auction might terminate before the timer expires since the item will be added to the buyer's basket immediately.
Anyone bidding will receive an email notification with the most recent bid, the grace period, and the auction finish time. The grand prize winner will be urges that they may buy the item.
Let other users to add auction items
Additionally, you may let other people post their own items for auction. The issue is that consumers cannot add their own auction goods using the YITH WooCommerce auction plugin.
WooCommerce
bases its ability to add items on the premise that you are the sole seller.
 Other users can now apply to become a vendor on your website after you've designated it as an online marketplace. Before their things may be listing here for sale on the front page of your website, you must provide your permission. You stand to get your commission on the winner's sales once the bidding has concluded and a winner has been selected.
Conclusion
If you follow the instructions in this post, you will learn how to build an auction website using WordPress. Make every effort to become familiar with the bidding settings. Prior to moving your product to the front page or the main shop, make sure you have made your final decision on the pricing and other pertinent variables. 
We have experience with the most complicated site designs because we are a web development firm. Our team of passionate WordPress developers will walk you through every step of the process. For affordable and personalized
WordPress development services
for your company website, get in touch with us.