Mastering WooCommerce Inventory Management: Best Practices and Tips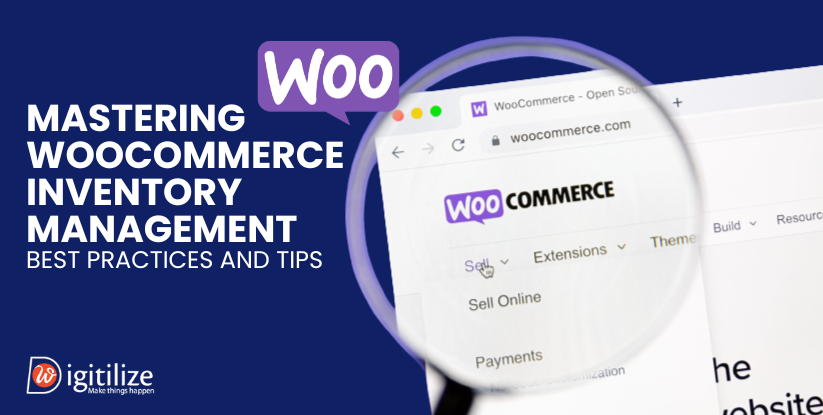 Every WooCommerce store needs an effective inventory management system to be successful. Data indicates that 46% of small and medium-sized enterprises face difficulties as a result of manual operations or poor inventory management. These hindrances might lead to poor visibility, overstocking, and difficulties monitoring out-of-date goods.
Everything from configuring inventory tracking to keeping track of the status of your products may be handled by us. You will have gained invaluable knowledge and useful advice for efficiently managing your WooCommerce inventory by the time you finish reading this post. Our mission is to help people like you who are in charge of running WooCommerce shops by offering mastering WooCommerce inventory management: best practices and tips. We can help you have the best possible control over your inventory so you can concentrate on expanding your business. 
WooCommerce Inventory Management: What Is It?
The effective management of your WooCommerce store's product supply includes tracking, organizing, and managing inventory. It emphasizes keeping the appropriate level of inventory to satisfy client demand and streamline your business operations.
This allows you to better manage your inventory by tracking product availability, keeping an eye on sales and restocking requirements, and making data-driven choices. You may increase overall operating efficiency, avoid stock inconsistencies, and expedite order fulfillment by keeping accurate and current inventory records. For owners of e-commerce stores, efficient inventory management is essential since it reduces the risk of stock-related problems, boosts consumer happiness, and promotes business expansion.
Why is a WooCommerce inventory management system necessary?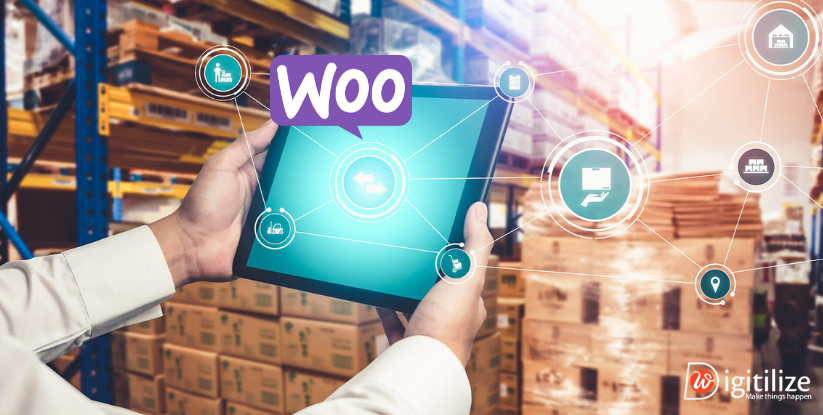 For your WooCommerce store, you require a strong inventory management system for the following main reasons:
Accuracy of inventory improved
It's simple to keep precise stock levels when you use an effective inventory management system. Real-time updates to your inventory can assist you in avoiding overcharging or undercharging. Additionally, it will reduce the possibility of stock variations and the ensuing discontent from customers.
Enhanced Order Processing
Your order fulfillment procedures may be streamlined with effective inventory management. Accurate data helps you handle orders quickly, prevent backorders, and raise customer satisfaction levels all around.
By using inventory management, you may program reorder points and receive automatic warnings when stock levels fall below a certain point. By taking this proactive stance, stockouts are avoided and customers may continue to purchase popular items.
More accurate inventory control results in improved customer support. You can give precise product availability, and projected delivery dates, and minimize delays or cancellations by having real-time stock information.
Having an efficient inventory management system helps increase sales. You can fulfill consumer demand, encourage repeat business, and strengthen customer loyalty by preventing stockouts and managing product variations well.
WooCommerce is one of the most user-friendly options available thanks to its versatility and selection of plugins. It's also critical to steer clear of managerial blunders. Utilize the appropriate resources to increase productivity and client happiness! Therefore, hire DigitilizeWeb's
WooCommerce developers
to know more about this. 
Some pointers for enhancing WooCommerce inventory control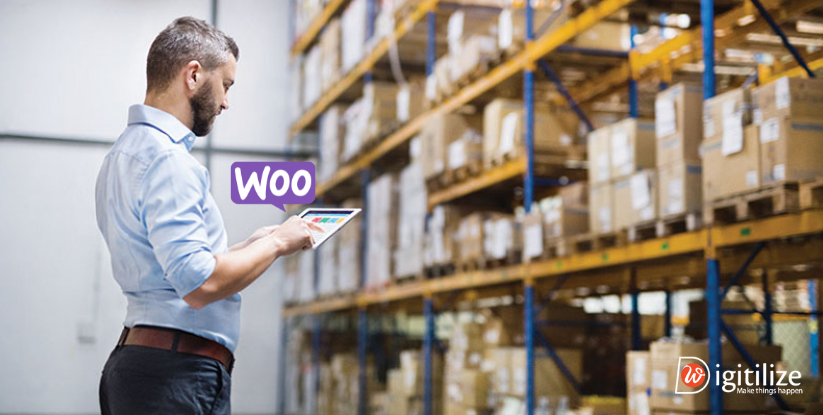 Now that we are aware of how crucial effective inventory management is for WooCommerce, let's look at some useful advice to improve it:
Make a thorough inventory policy.
A thorough inventory policy outlining the steps for managing inventory inside a business is excellent. It ought to cover things like lead times, safety stock requirements, order amounts, replenishment strategies, and inventory levels. Additionally, the policy must be in line with the general business goals of the organization as well as elements like production capacity, sales trends, and demand forecasts. Create an inventory policy that details your stock thresholds, order processing schedules, and inventory techniques.
Establish ordering points.
The requirement to place new product orders is signaled by predefined inventory levels known as reorder points. Typically, they are determined by taking into account variables including targeted service levels, demand fluctuation, and lead times. To prevent stockouts, the replenishment process must be started as soon as inventory levels reach the reorder point. Determine the best times to replenish your items based on past sales information, lead times, and demand from customers. By doing this, you may prevent stockouts and excess inventory by making sure that inventory is replenished as needed.
Be proactive and act before issues arise.
Being proactive entails taking preventive action to deal with possible inventory-related problems before they arise. Identifying supply chain bottlenecks, keeping buffer stock on hand in case of unforeseen demand surges, proactive demand forecasting, and risk-reduction strategies are a few examples of how to do this. Regularly check your inventory and take proactive measures to resolve problems like slow-moving or outmoded products, inconsistencies in stock, or supplier delays. Quick response can reduce customer displeasure and avoid possible interruptions.
Make routine audits of your inventory.
Physically counting and comparing the real inventory with the numbers entered into the system are part of routine inventory audits. Discrepancies like stockouts, overstocking, or inventory shrinkage from damage or theft are among the irregularities that audits may assist in finding. Organizations may prevent errors in inventories and guarantee accurate data for decision-making by regularly performing audits. Frequent inventory audits can find and fix inconsistencies between reported and actual stock levels. This procedure lowers the possibility of stock-related problems and helps preserve accuracy.
Employ a method for managing warehouses.
A software program that aids in managing and controlling warehouse operations is called a warehouse management system. It makes inventory levels visible in real-time, expedites order processing, maximizes storage capacity, and simplifies operations. Increasing productivity and accuracy, a WMS may automate processes including receiving, picking, packing, and shipping. If you want to manage your inventory effectively, it can be worthwhile to invest in a warehouse management system. It can facilitate picking and packaging procedures, maximize storage capacity, and offer real-time inventory information.
Make good use of WooCommerce's stock status settings to control product availability. Declare if a product is available on backorder, in stock, or out of stock. Customers can make better judgments about what to buy because of this openness, which also lessens the chance of delays or disappointment. By putting these easy mastering WooCommerce inventory management: best practices and tips, you can guarantee accurate stock records, steer clear of problems like overselling or stockouts, and provide your cherished consumers with a flawless shopping experience. 
Seeing Reports on Stock Status
Monitoring your stock levels closely is crucial to effective inventory control. Insights into your items' availability may be gained via WooCommerce's stock status reports. You may promptly take action by identifying goods that are going low or out of stock by routinely monitoring these reports. Additionally, it is possible to monitor sales patterns, recognize bestselling items, and forecast variations in demand. Hence, you can optimize your inventory levels, prevent stockouts, and keep your supply chain in good shape with the aid of this data-driven strategy.
The Top 5 WooCommerce Plugins for Inventory in 2024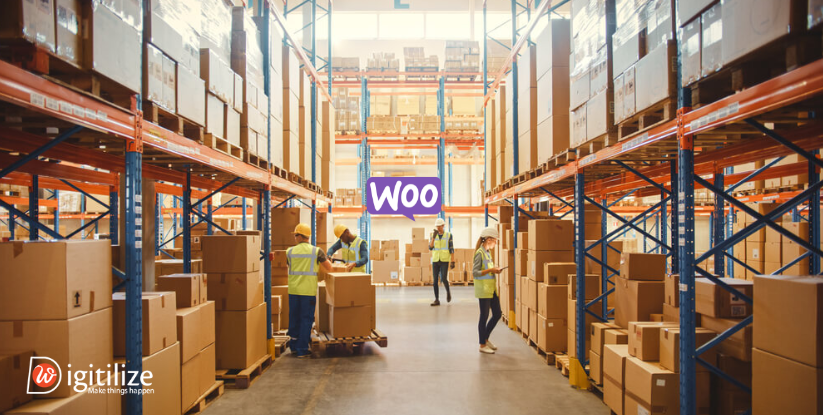 The vast plugin ecosystem that WooCommerce offers is one of its greatest features as a platform. Some of our top picks for WooCommerce inventory management plugins are these five.
Plain Inventory Management
We have included Plain Inventory Management as an additional free WooCommerce inventory management plugin. It is a simple, lightweight solution that makes stock inventory automation more effective. You may quickly and effectively arrange your shipments, purchase orders, and sales by using this plugin. So, a premium edition of the plugin is also included, with more capabilities including the ability to duplicate purchases and transactions as well as see inventory history and statistics. Additionally, you receive upgrades and support for at least a year.
Inventory Manager for WordPress
There are just about 1000 active installs of WP Inventory Manager, a relatively new inventory management plugin, on the
WordPress
repository. That does not imply, however, that it is any less useful than the plugins on this list. With only one click, you can add variant pricing, adjust stock levels, and manage bulk products on your site by using this plugin. Support and the option to utilize premium add-ons are also included in the pro version. Hence, car dealers, art collectors, and dealers will find the plugin excellent.
WooCommerce Stock Manager Scheduling
Another fantastic tool for managing the inventory in your business is WooCommerce Schedule Stock Manager, created by the well-known WooCommerce plugin developer StoreApps. The WooCommerce inventory management plugin is among the best available, with over 30,000 active installs on the repository. With only one screen, you can control your product's stock quantities and associated characteristics. Not only does it simplify stock management, but it also expedites and improves efficiency.
Syncing Stocks with WooCommerce
An external inventory file may be synchronized with your stock inventory using the straightforward yet powerful WooCommerce inventory management plugin, Stock Synchronization. You may use the external file in this manner to automatically update your stock levels. Hence, you may synchronize product pricing in addition to inventory levels. Additionally, update them via the external file, which streamlines and expedites the entire procedure.
Smart WooCommerce Manager
With just one click, you can mass change and manage WooCommerce goods, variants, orders, and coupons with this inventory management plugin. Using an Excel-like spreadsheet, Smart Manager lets you manage the stock level in your business, saving you time and simplifying the process overall. Therefore, the plugin comes with a pro version as well as a free version, which offers many more features including batch updates, inline editing of many entries with a single click, duplicate records, and much more.
Summary of the blog
In conclusion, good inventory control is essential to your WooCommerce store's success. Using WooCommerce in conjunction with the plugins we've recommended. Here are some highlights of the whole blog:
For WooCommerce businesses, efficient inventory management is essential because it guarantees accuracy, expedites order processing, avoids stockouts, improves customer service, and eventually boosts sales and company expansion.

Developing a thorough inventory strategy, setting reorder points, being proactive in resolving any problems, carrying out regular inventory audits, and utilizing a warehouse management system are important strategies for enhancing WooCommerce inventory management.

Accurate inventory records and data-driven decision-making depend on keeping an eye on stock status and leveraging WooCommerce's stock status options and reports.
Hence, to maximize your e-commerce store's inventory control and increase the success of your business with the help of mastering WooCommerce inventory management: best practices and tips. Get in touch with
DigitilizeWeb
right now for professional assistance with your WooCommerce inventory management and to learn more about these plugins.