WooCommerce Payment Gateways: Which One is Right for Your Business?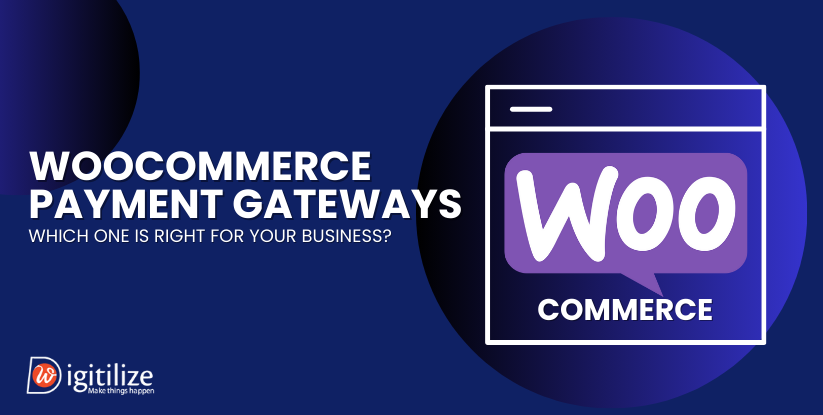 When it comes to running an online business, selecting the right payment gateway is a critical decision. For WooCommerce users, the options are plentiful, each with its own features, pricing, and compatibility. This blog post will guide you through the process of choosing the perfect WooCommerce payment gateway for your business. Therefore, we'll explore WooCommerce payment gateways: which one is right for your business, their key features, and pricing models to help you make an informed decision.
How Is a Payment Gateway Essential to Your WooCommerce Business?
A payment gateway is the digital bridge that connects your online store with your customers' payment methods, ensuring secure transactions. Here are a few reasons why selecting the right payment gateway is essential:
Customer Trust

: A reliable payment gateway can build trust among your customers. They need to feel confident that their payment information is secure.

Global Reach

: Different gateways support various currencies and payment methods. Choosing the right one can help you serve a global audience.

Conversion Rate

: The ease of payment affects your conversion rate. Complicated or unreliable gateways can discourage customers from completing purchases.

Integration

: Your payment gateway should seamlessly integrate with your WooCommerce store for a smooth checkout process.
Now, let's explore the top WooCommerce payment gateways and their suitability for different types of businesses.
Highest Rated WooCommerce Payment Gateways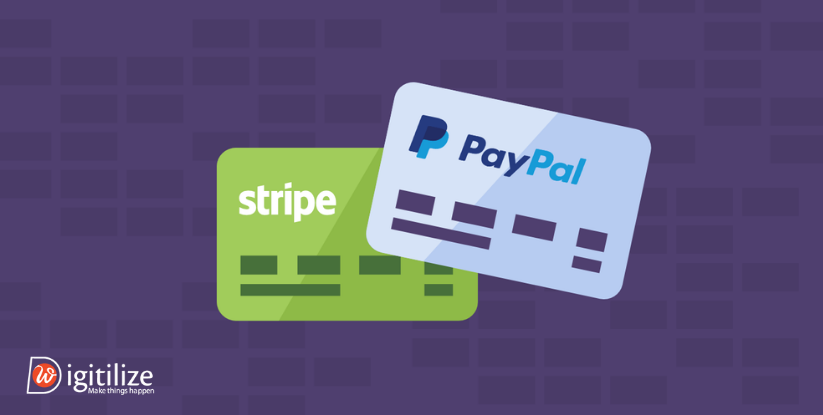 PayPal
This is one of the most widely used payment gateways, and it offers two options for WooCommerce users:
PayPal Standard: It's easy to set up and widely accepted. Customers can make payments using their PayPal accounts or credit/debit cards.
PayPal Pro: Provides a seamless on-site payment experience. Hence, it enables you to retain visitors to your website while they complete the checkout process.
Stripe
Developer-friendly practices and strong security features are two of Stripe's most famous qualities. It takes a variety of payment options and currencies. Stripe allows you to accept credit and debit card payments directly on your site. Therefore, it's an excellent choice for businesses looking for flexibility and customization.
Square
Square offers a complete payment processing solution that integrates well with WooCommerce. It's an excellent choice for small businesses with physical and online stores. Square's flat-rate pricing can be cost-effective for smaller businesses.
Authorize.Net
Authorize.Net is a well-established payment gateway with a wide range of features. It provides advanced fraud detection, subscription management, and easy integration with WooCommerce. So, it's a great choice for businesses that prioritize security.
Braintree
Braintree, owned by PayPal, offers a seamless payment experience with a wide range of payment options, including PayPal, credit cards, and digital wallets. Hence, it's an ideal choice for businesses targeting a global audience.
Amazon Pay
Amazon Pay enables customers to use their Amazon account information to make payments on your WooCommerce store. Hence, it's a trusted option for customers who frequently shop on Amazon.
Mollie
Mollie is a European payment gateway that supports a wide range of payment methods and currencies. Moreover, it's an excellent choice for businesses operating in Europe and looking to cater to local preferences.
2Checkout
2Checkout is known for its global reach, supporting multiple payment methods and currencies. It offers recurring billing and subscription management features, making it ideal for SaaS businesses and subscription-based models.
WooCommerce payment
A better checkout experience is provided by WooCommerce Payments, the greatest payment plugin for WooCommerce shops. It has a thorough integration with your store's payment gateway. One of the greatest free WooCommerce payment gateways available for download is WooCommerce Payments. Therefore, customers adore this safe platform since it allows them to finish their transactions without having to retry.
Choosing the WooCommerce Payment Gateway, Which One Right for Business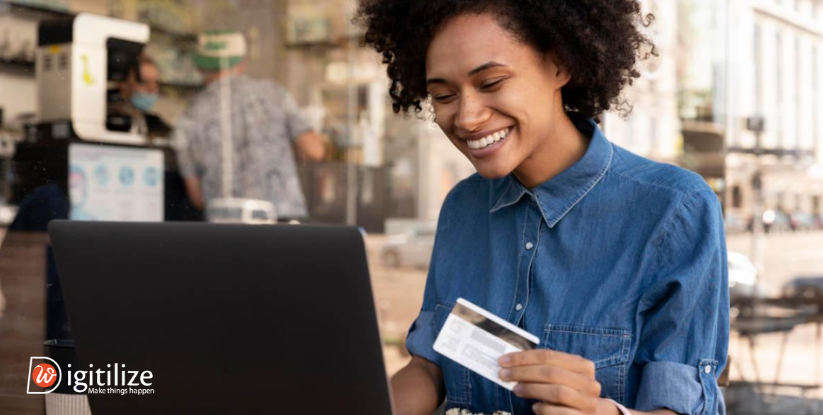 Now that you're familiar with the top WooCommerce payment gateways, it's time to make an informed decision. Consider the following factors when selecting the right payment gateway for your business:
Your Target Audience
Determine your target audience's location and payment preferences. If you cater to a global audience, choose a payment gateway that supports various currencies and payment methods. If your audience is primarily local, a regional gateway may suffice.
Ease of Use
A user-friendly checkout process is crucial for reducing cart abandonment rates. The payment gateway you choose should offer a seamless and intuitive experience for your customers, with minimal clicks and distractions.
Security
Security is paramount. Check if the payment gateway complies with industry standards and offers features like fraud detection and encryption.
Pricing
Compare pricing models, including transaction fees, monthly fees, and setup costs. Find a gateway that aligns with your budget and projected sales. Payment gateways often charge fees per transaction or on a monthly basis. Moreover, compare the pricing models of different gateways and choose one that aligns with your budget and projected sales volume. Therefore, be aware of any hidden fees or additional costs.
Integration
Check if the payment gateway seamlessly integrates with WooCommerce. This will save you time and development costs. Make sure that your WooCommerce platform and the payment gateway work together flawlessly. Therefore, this integration should be straightforward and well-documented to save you time and resources during setup.
Customer Support
Choose a payment gateway provider with responsive customer support. You may encounter issues that require prompt resolution, so good support is essential. Additionally, technical issues can arise, and responsive customer support can be a lifesaver. So, choose a payment gateway provider known for its excellent customer support to quickly address any concerns.
Scalability
Consider your business's growth potential. A gateway that supports both startups and large enterprises is a valuable long-term investment.
Payment Options
Evaluate the variety of payment methods offered. So, the more options you provide, the wider your customer base.
Choosing the WooCommerce payment gateways: which one is right for your business is a decision that can impact your revenue and customer satisfaction. Consider your specific business needs, audience, and growth potential when making this choice. Hence, by thoroughly assessing the features, pricing, and security of the available options, you can select a payment gateway that aligns with your goals and helps you build trust with your customers, ultimately leading to a successful online business.
Frequently Asked Questions
Yes, WooCommerce allows you to use multiple payment gateways simultaneously. This can be useful if you want to offer customers a range of payment options.
Square and PayPal Standard are often considered cost-effective options for small businesses due to their straightforward pricing structures.
Setting up a payment gateway in WooCommerce typically involves installing the gateway plugin, configuring its settings, and testing it with a few transactions. Each gateway has its own setup process, which is documented in the respective plugin's instructions.
Yes, you can switch payment gateways in WooCommerce, but it may require some development work. It's advisable to choose the right gateway from the beginning to avoid disruptions.
SSL (Secure Sockets Layer) is crucial for encrypting data transmitted between the customer's browser and your website. It ensures that sensitive information like credit card details is securely transmitted, enhancing the overall security of your payment process.