Boost Your WooCommerce Sales: Effective Marketing Strategies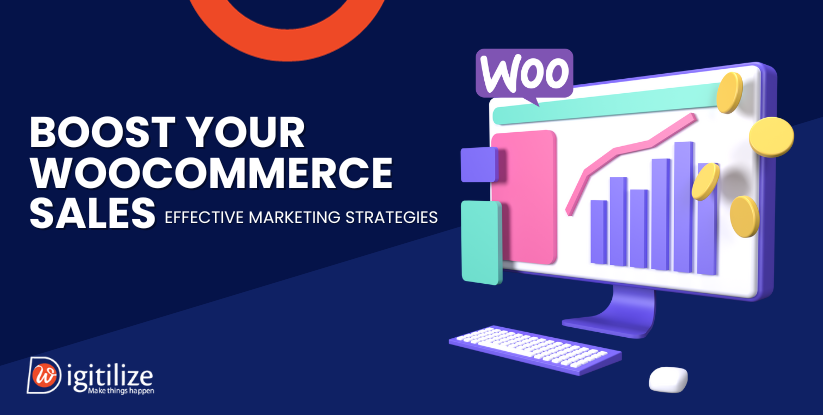 One of the greatest options if you're considering taking your business online is WooCommerce. It is an adaptable, open-source online store with countless customization options that are optimized. In the era of digital marketing, hitting the sales goal has grown increasingly challenging. To boost your WooCommerce sales: effective marketing strategies, you may implement a few crucial marketing strategies. Organizing the perfect marketing campaign is crucial, but it's difficult to do it all at once. 
We have discussed, how boost your WooCommerce sales: effective marketing strategies in this article. By using these marketing strategies, you may attract more people to your website and get them to become loyal patrons. 
Why should you use WooCommerce to develop your online business and boost sales and profits?
Why are people utilizing WooCommerce, one may wonder? because it is simple, cost-free, and quick to start up. Also, you can sell anything using WooCommerce. To assist you with any modifications and feature upgrades that might improve your business, it even has a thriving developer community. Additionally, there are a ton of WooCommerce modification companies that can assist you with creating a shop and customizing it to your specifications. 
Furthermore, one of WooCommerce's built-in features is its strong analytics tool, which allows you to learn more about your clients and comprehend how they purchase. If you're not tech-savvy, WooCommerce ought to be easy for you to set up and operate. In addition, you have access to a wealth of resources such as user guides, discussion boards, and instructional videos in case you require any help along the route.
Apart from these, to boost your sales every marketer opt for personalized strategies. Check the top WooCommerce sale strategies. 
Top Techniques for Boosting Sales in Your WooCommerce Store
Here are some tactics you may do to greatly increase your store's size and boost sales:
It's no secret that the majority of internet shopping occurs in marketplaces. With millions of users globally, Amazon and eBay can effectively assist consumers in finding your brand. Certain clients are marketers, and they will probably purchase from you via a familiar route. They do, however, have high acquisition costs and other limitations to take into account. Therefore, it is advisable that e-commerce companies use marketing to build their shop brand.
You may choose to exclude some of your best things from the market and only include a select handful. To get customers to buy straight from your website, use premium branding in your eCommerce marketing initiatives, such as WooCommerce product badges, and create dynamic listings to highlight your brand.
After checkout, use cross- and up-selling strategies.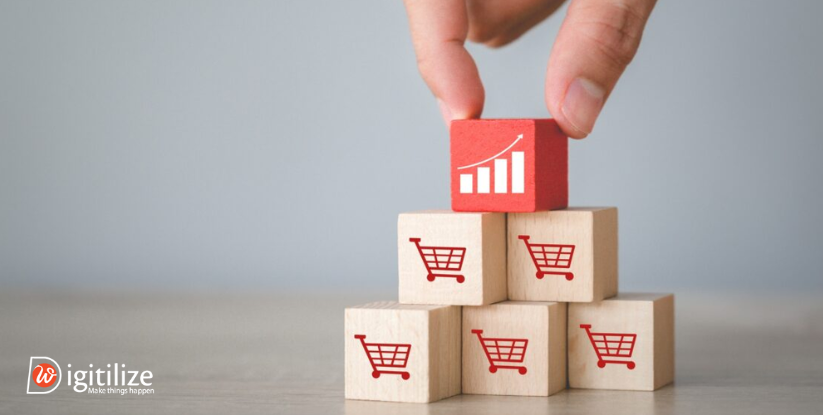 E-commerce stores make heavy use of features like upsells and cross-sells. It suggests a few more comparable products when you browse for a certain product in an online store. Upselling is a marketing strategy in which similar or better products come with incentives to get customers to spend more money.
It also implies that the things that are suggested can be more costly, leading to buyers buying upgraded goods. A similar tactic is cross-selling, which persuades buyers to pay a little bit more for more services, goods, and merchandise linked to the thing they have chosen.
Utilizing remarketing techniques to increase conversions
Even if your online business is set up perfectly, what about the customers who have previously come but didn't buy anything? You may increase the number of conversions from those visitors by using remarketing techniques. 
You may make advertising with remarketing that is particularly directed to visitors to your website who have already engaged with it. The seller can set up an ad campaign to remind them of the things in their cart and nudge them to finish their purchase, for instance, if they visit your website and add products to their shopping cart before leaving. Additionally, you may set up campaigns to retarget prior consumers and encourage them to make additional purchases.
Boost Your Client Support
If you want an effective referral program, client service must be your priority. Make sure you are available to your clients when they need you. If you make even one mistake, people will talk poorly about your company. As a result, training your customer service representatives to handle consumers and having a system in place is crucial. 
You have to be available first. Clients ought to be able to get in touch with you and hear back from you. Establish a support structure so that you can quickly address client concerns. The ability to speak openly and honestly with your client is the next need. They won't trust you if you behave robotically. Your clients must understand that they are speaking with an expert
Enhance your website's overall user experience.
Last but not least, the usability and customer experience of your WooCommerce store are the key factors that will influence the increase in its sales. Your website will keep clients longer if it is more convenient and user-friendly. Customers will quickly lose interest in the website if they have issues browsing it and discovering the things they need. You need to take extra precautions as the owner of a WooCommerce business to make sure that your website is practical, simple to use, and appropriately optimized. Make sure you personalize it, optimize the sites' content for search engines, and provide identifiable links for users to find.
Provide attractive product discounts, coupons, and badges.
Providing your consumers with irresistible discounts, unique coupons, and exclusive product badges is another tried-and-true way to increase WooCommerce sales with ease. Usually, the most effective approach to accomplish this is to use FOMO marketing techniques in conjunction with attractive offers to create a high sense of urgency in your clients. On your WooCommerce website, you can also employ exquisitely designed opt-in notification bars and showcase them with potent countdown clocks. For years, marketers have used attention-grabbing sales banners and FOMO marketing to increase sales and accelerate the growth of their businesses. Now, you can do the same.
Send Customized Emails & Newsletters About Cart Abandonment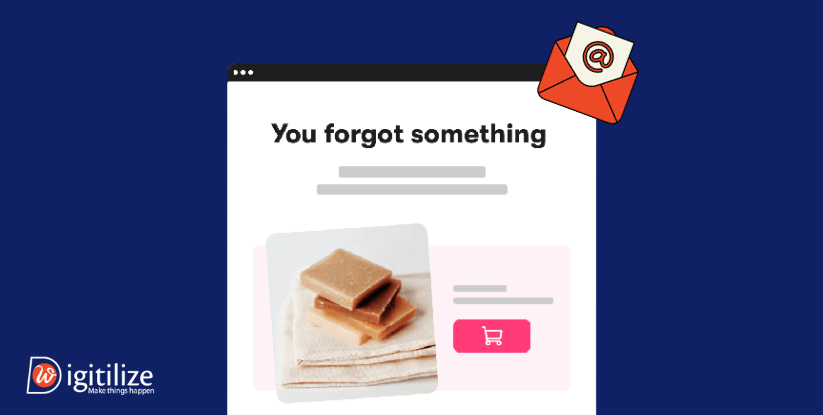 Using customized emails and newsletters at various times to keep your customers and store website visitors interested is one tried-and-true, extremely successful strategy to increase WooCommerce sales. 
Additionally, sending emails to your blog or newsletter subscribers is not enough to conclude your email marketing efforts. Aim to send emails to clients who have just visited your website, who have bought a certain item, and most importantly, to those who are consistent buyers. It is possible to complete a sale that would not have happened otherwise by sending an abandoned cart email. The one exception is that you can't compose these emails in a really boring or straightforward manner.
This well-liked marketing tactic is occasionally employed to increase revenue and attract new clients. A flash sale is a successful business tactic of any size. The website uses flash sales, an eCommerce technique, to provide discounts on a single product or a small selection of items for a brief period of time. These promotions make use of the sense of urgency that customers have as they watch the stock levels in the shop drop or the number of days remaining. Flash sales improve sales when combined with the very apparent ticking timer.
Frequently Asked Questions
You may speed up your business in a few ways to increase conversions: Make use of WooCommerce hosting optimized. Pick a theme that is optimized for WooCommerce and is lightweight. Use slow loading when creating large pages. Don't use bulky plugins. To know more contact DigitilizeWeb.
WooCommerce is a very easy to useable platform, however, there are some extra things that make your business unique. For that reason, you should hire a WooCommerce developer. Contact us for more details.
Because they aid in the better understanding of your business by customers, product and category titles are crucial for WooCommerce SEO. Additionally, by improving your SEO titles, you increase the likelihood that your categories and goods will show up in pertinent search results, which increases traffic and revenue.
Adding a Simple product is comparable to creating a WordPress article. Navigate to Products > Add Product in WooCommerce. After that, you should feel right at home because the interface is familiar to you.
Go to Settings under WooCommerce. Select the Display option after selecting the Products tab. For both Shop Page Display and Default Category Display, select Show goods. Keep your edits saved.