Leading website development company in UK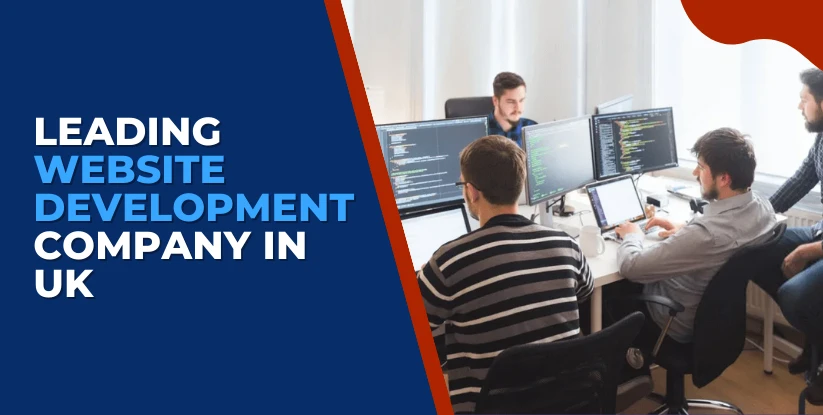 Your website is the core of your digital identity in the changing world of digital business. The foundation of this online presence is a website that is both attractive and useful. You have to consult a reputable web development company in the UK to do it. Here DigitilizeWeb comes into the frame! 
DigitilizeWeb proudly holds the position of the United Kingdom's foremost web development company. With an array of prestigious ISO certifications, and a top-notch variety of services. So, let's delve into what makes DigitilizeWeb the preferred web development company in the UK and why you should consider us for your next project. 
Our Top Web Development Related Services
By creating specialized, interactive WordPress-based websites, we have made an impact on the online world. Our
WordPress website development services
in the UK attest to the high-performance and feature-rich digital goods that help firms establish a strong online presence. Hence,  with the ever-evolving digital world, our WordPress websites provide clients with countless opportunities to develop and thrive.
The e-commerce web solution that DigitilizeWeb is offering may assist companies of all sizes in selling their goods and services online. With the help of our experience, we have developed a strong platform that is simple to use and can be tailored to the particular requirements of your company.
CodeIgniter and Laravel expertise
Our expertise in CodeIgniter and Laravel makes us your perfect partner for companies needing specialized web development or bespoke web apps. Moreover, We develop web apps that are reliable, effective, and secure and help you stand out from the competition.
Web hosting and maintenance
We are aware that a well-designed website is only as good as its hosting setup and capacity to maintain stability. In addition to providing the stability, speed, and security your website needs, DigitilizeWeb goes above and beyond by providing
web hosting services
. To guarantee that your website is constantly operational, we also offer thorough
monitoring services
. You can relax knowing your online presence is in good hands when you pick us.
Now the question is if anyone finds a web design and development service provider they will get a lot of options then why us? To know what makes us different you have to go more below:
What Makes Us Unique?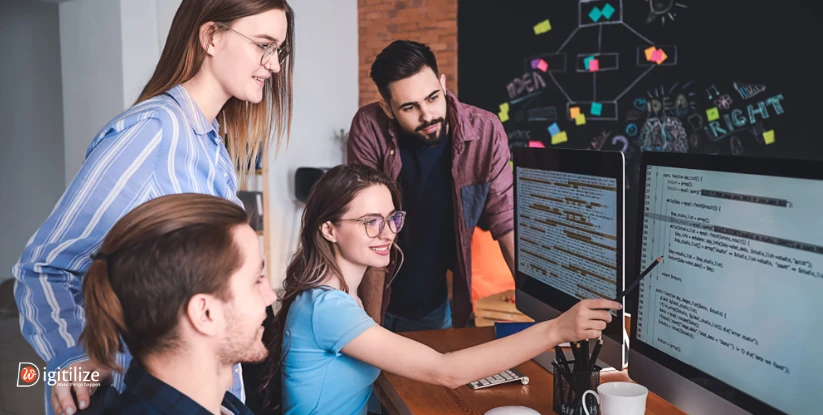 Making a name for oneself in the ever-changing digital world is essential. As the
leading web development business in the UK
, DigitilizeWeb has refined its competence. Our wide variety of services and ISO certifications are only the beginning. Here's a closer look at the DigitilizeWeb Difference, which is what makes us unique.
You can trust that you'll be included in every stage of our collaborative, transparent approach to creating personalized websites. Being that, we start by learning about your company and your objectives, after which we create a unique approach that will assist you in achieving your objectives.
Your website is a user experience, not just a digital place. Our method centers the design and development process on your target audience. This makes sure that your website is not only aesthetically pleasing but also responsive and user-friendly. What's the result? Delighted clients who keep coming back.
Keep in mind a web development company that employs a team of highly qualified personnel while searching for one. DigitilizeWeb is steadfast in its commitment to remaining up to date on technological advances and business best practices. We make use of the most up-to-date technologies and methods to make sure that your website not only satisfies current requirements but also survives the test of time.
Transparent communication
An excellent web development business should be accessible to customers. Throughout the web development lifecycle, you should be able to keep an eye on the process and actively take part in solving problems, giving ideas, and making changes.
We have all of the aforementioned characteristics as a top web development business. You are constantly informed and able to make wise decisions because of our dedication to being honest and transparent.
Outstanding creativity and innovation
Innovation and creativity are the inspiration for every project we work on. We create digital experiences that attract consumers and make a lasting impact rather than merely creating websites.
The price is a key consideration when choosing a website-building business. Selecting the cheapest website development firm is frequently not the best move. The improper decision might damage your business' internet reputation. It is difficult to repair this harm. As a result, we work hard to provide affordable solutions because we appreciate the importance of your investment and want to make sure you get the most for your money.
Our Hard Work, Clients' Happiness!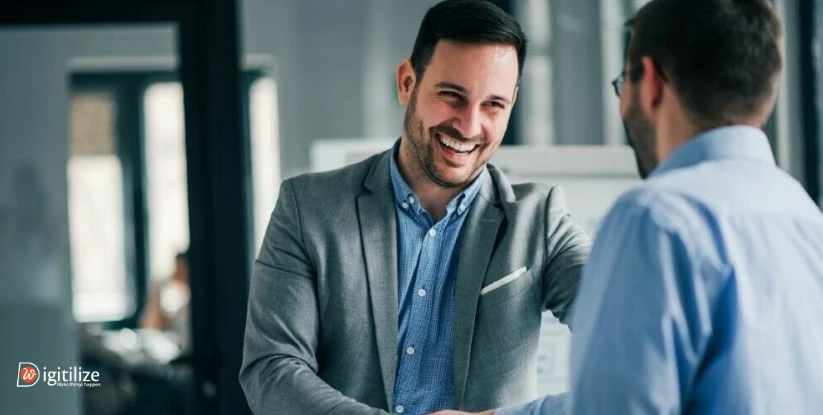 More than simply a leading website development company in UK, DigitilizeWeb is your partner in achieving success in the digital sphere. A dedicated team, a client-centered philosophy, and a proven track record of providing top-notch web development and design services. Apart from these, we focus on the top three things when it comes to our clients:
Customized Design and Development
Our team of talented designers and creative developers collaborate to produce a solution that is specifically tailored to your demands and represents your brand identity.
Thorough Testing and Quality Assurance
Your project is put through extensive testing and quality assurance before it goes online to ensure that it runs smoothly, is secure, and provides the greatest user experience.
We don't just stop when your project is ready to launch. In order to keep your digital assets in top shape, we continue to support, update, and maintain them after the project is complete.
Here you can see some of our client's feedback:
"DigitilizeWeb was my primary contact on a B2B app/website launch as part of our off-shore developer group from VTeams. DigitilizeWeb was very reliable and thorough and completed all tasks on time. The team was also very pleasant to talk to and always brought questions and ideas quickly to my attention. I can highly recommend DigitilizeWeb."–
Bettina S. Lindner Lippisch ,Produce Universe
"DigitilizeWeb was responsible for the redevelopment of our website. DigitilizeWeb exceeded our expectations. Captured all our requirements without having to go into too much detail, and instructed his design team which clearly implemented these requirements without any issues. DigitilizeWeb is highly attentive; attends to any queries and provides a solution without any delay and goes above and beyond to ensure his clients are satisfied."–
Bhavni UnadkatBhavni Unadkat ,ACCL International