DigitilizeWeb's Significant Progress in the UK PHP Development Industry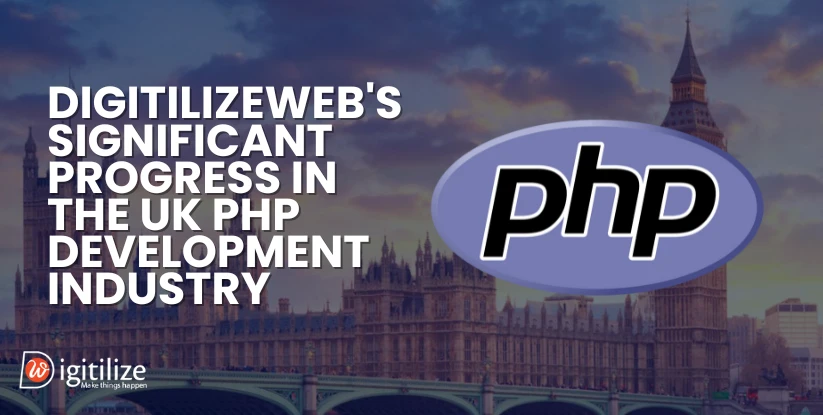 Online presence has become essential for businesses to connect with potential clients and persuade them to purchase their products in the wake of the devastating COVID-19 pandemic. Whatever you may think unusual, this was the only reason businesses were first hesitant to create websites, and now see the situation. All thanks to the PHP web development! From here DigitilizeWeb's significant progress in the UK PHP development industry started. 
Due to the increasing need for innovative websites and online apps, the PHP development sector in particular has been expanding steadily. The world of PHP programming, its evolution, and DigitilizeWeb's significant progress in the UK PHP development industry will all be covered in this blog. 
What is PHP development and why is this the top choice for web developers?
The Hypertext Preprocessor, or PHP, is a popular tool in web development. It is a language for server-side scripting that creates dynamic web pages and apps. Because of PHP's various capabilities and functionalities, organizations may create database-driven websites and web pages with plenty of functionality. Looking ahead to PHP's future, a few tendencies become apparent. 
PHP is evolving with the times, as seen by headless CMS solutions, API-first development, and a growing trend toward cloud integration. Future iterations of the language should have enhanced security, greater speed, and more memory efficiency, meeting the demanding requirements of contemporary online applications. 
These are some of the main advantages of PHP that illustrate why web development still finds it to be so vital.
PHP code runs quicker than other programming languages because it makes use of its own memory space, hence websites produced using this language load faster than others. Therefore, when it comes to speed, many web developers believe that PHP web development is the best strategy.
Adaptability of Databases
Because PHP places a strong emphasis on creating feature-rich websites that are simple to integrate with various databases, it is a great option if you want to create a website for your company. PHP can interchange several types of database data with ease. MySQL is the database that PHP developers utilize for integration the most frequently.
Open Source and Economical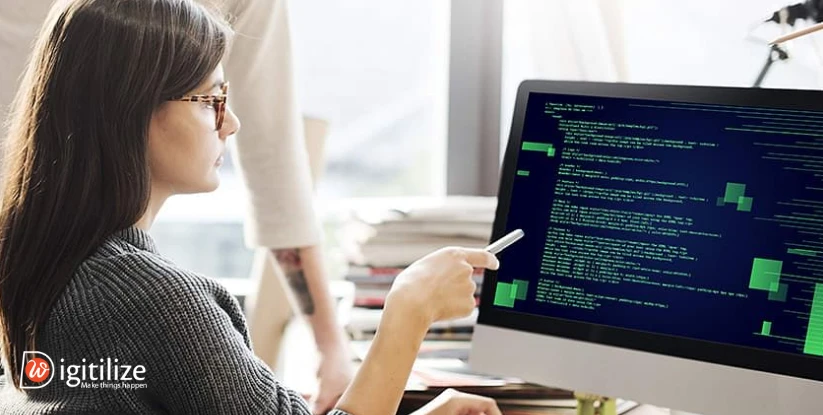 PHP's open-source scripting features make it an absolute joy to work with when compared to other languages. Additionally, PHP has a sizable developer community and is free to use under the terms of the PHP General Public License. You may code using any free PHP editor, such as Emacs, jEdit, Notebook++, etc., thanks to the open-source software.
Increased Rates of Customer Retention
The quick data processing capabilities of PHP speed up website loads. In general, people dislike having to wait for websites to load. But if the website doesn't reload within three seconds, they usually go away. Hence, the PHP-based apps improve customer retention, speed up page loads, and improve the usability of your product.
PHP Development Made Easy
The development of a PHP website takes less time than that of other programming languages. The PHP programming language allows you to immediately run even complicated projects. The time savings associated with PHP programming result in significant financial savings when creating a website.
Why did DigitilizeWeb rise in the PHP development industry?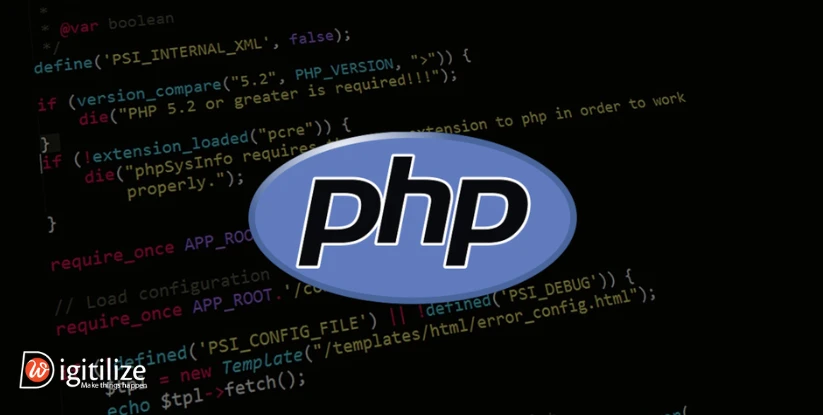 The journey began a few years back with a vision that not only focuses on the best web development services but also sets the bar high in the PHP development industry. From the beginning, DigitilizeWeb concentrated on building a group of gifted and experienced PHP developers. Only the most exceptional candidates are selected thanks to the rigorous recruiting procedure. In addition to meeting industry requirements, their goal was to provide solutions that stretched the limits of what PHP was capable of. 
The DigitilizeWeb team was known for their unwavering quest for information. An unwavering commitment to being on the cutting edge of web development technology. Here is the reason why
DigitilizeWeb's
significant progress in the UK PHP development industry:
Websites of companies that are clients of this organization, DigitilizeWeb, are known as being creative. They are trendsetters instead of just trend followers. Thus, these programs are much more flexible than what users can achieve with PHP.
Culture of Collaborative Work
The organization fosters a free flow of ideas and critique in order to build a team culture. This environment has enabled them to come up with solutions for customized needs. However, these solutions are also robust.
The digital world is constantly evolving along with new technology and approaches. DigitilizeWeb in turn remains flexible to accommodate these changes. This is done by adopting new PHP frameworks, tools, and development approaches to ensure the best practices remain current with their resolutions all the time.
DigitilizeWeb's steadfast dedication to its customers is the foundation of its success. They are aware that each customer is different, having different wants and objectives. As a result, they put a lot of effort into developing unique solutions that address the particular needs of every project and guarantee client pleasure.
DigitilizeWeb keeps a high level of openness through the development process. They provide their clients with updates on the status of the project, its milestones, any obstacles, and its anticipated results. This open and honest approach cultivates cooperative connections with clients by fostering trust.
Impact of DigitilizeWeb's PHP development services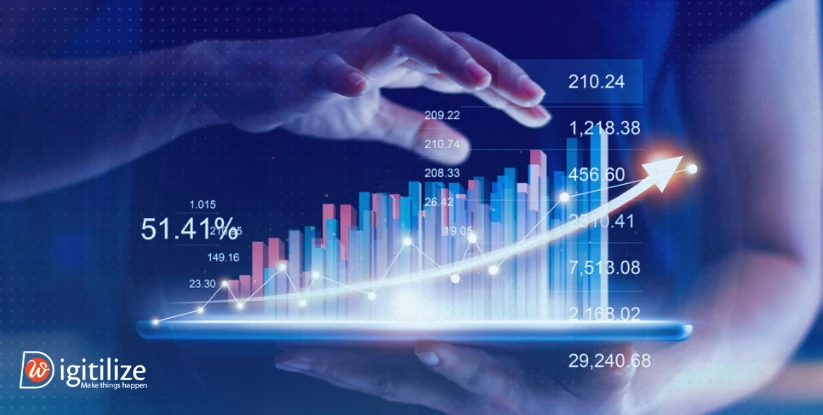 Scalability is a priority in the engineering of DigitilizeWeb's PHP solutions. It is crucial at a time when businesses are always changing. With DigitizeWeb's solutions, clients can be sure that their web solution will be able to easily accommodate more data and traffic. 
Keeping up and Assistance
DigitilizeWeb provides continuous maintenance and support services beyond the development stage. This guarantees that the PHP apps they create keep working at their best and that any problems are quickly fixed. Therefore, their dedication to providing post-launch assistance guarantees the projects' long-term success.
The cost-effectiveness of DigitilizeWeb is made apparent by its affordable php programming services. Companies, both big and small will find them a great value option since these people make it easy to deliver good solutions while observing clients' budget limits
.
First, Digitilizeweb focuses on creating fast-performing digital applications. They implement the best techniques to ensure optimum PHP application efficiencies. This goes a long way in helping clients perform faster through increased speed, smooth operating environments, and higher SEO ranks.
DigitilizeWeb is cognizant of the fact that one size does not fit in all fields within web development. They offer tailored PHP solutions after understanding completely what is required by each individual customer. Therefore, the end item fully caters for the client's business needs in order to surpass their expectations.
Case Study: DigitilizeWeb's Success Story
To illustrate how DigitilizeWeb's PHP development services have benefitted clients, let's explore a couple of success stories:
Serving a wide range of clients, Legalinc has made a name for itself as a reliable supplier of corporate filing and regulatory compliance solutions. Hence, they hired DigitilizeWeb to improve their visibility and online presence. 
Legalinc partnered with DigitilizeWeb, a business recognized for its cutting-edge technology, creative problem-solving, and customer-focused methodology, to tackle these obstacles. Redesigning Legalinc's online appearance and streamlining its service offerings was the goal of DigitilizeWeb's comprehensive plan. 
Increased conversion rates were the result of a user-centric design and better online exposure. More website traffic converted to customers, increasing Legalinc's earnings. This case study provides an example of how a firm may change its digital environment and increase its chances of long-term success by forming a strategic collaboration with a
web development company
.
If you're interested in exploring more success stories and case studies, we invite you to check out our other case studies on how businesses like Legalinc have thrived in the digital age. Discover how innovation and strategic partnerships have helped them achieve their goals and stay ahead in the ever-evolving business landscape.
Explore More Case Studies
Don't miss the opportunity to learn from real-world examples and gain insights into how businesses can thrive in the digital era.
Final Thoughts
PHP is a predominant web development technology on which millions of websites and apps operate. PHP is noted as one of the greatest programming languages for building highly functional, and cost-effective websites with less time. DigitilizeWeb's significant progress in the UK PHP development industry is a sure sign of its dedication, knowledge, and customer-centric approach. DigitilizeWeb is one of the pioneers in the dynamic world of digital business – hence its customers stand to gain much by subscribing to its products and services. a strong contender within the PHP development community. Hence, consider DigitilizeWeb when in need of unparalleled PHP development services to boost your online visibility.