Different Ways to earn cryptocurrency on the Internet?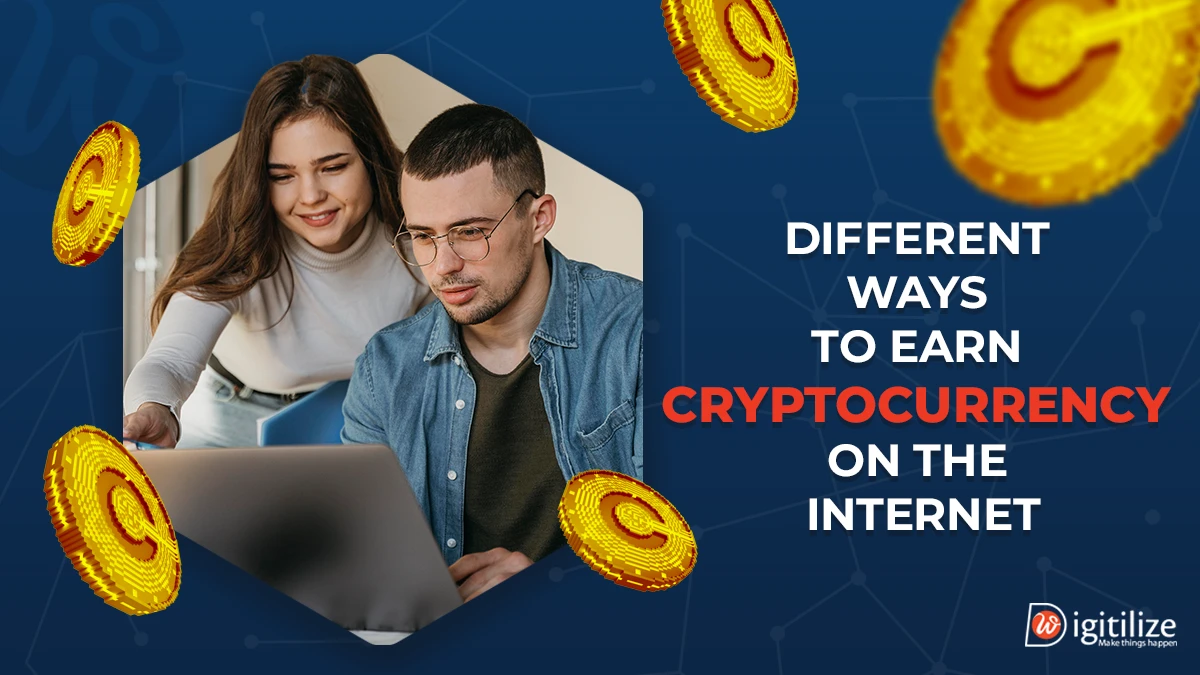 The most significant time to investigate and discover various methods of obtaining cryptocurrencies is if you have ever been interested in them. Nevertheless, everyone nowadays aims to earn virtual cash in various ways.
You may check out this if you need help deciding which strategy to utilize to earn cryptocurrencies in this digital age. Each method will have a different risk, return, and source of the method. Let's create a blog to clarify and investigate several avenues for earning virtual money.
How can one earn cryptocurrency on the internet?
You want to exchange Bitcoin for cash because you are interested in the cryptocurrency industry. People who invested early and sold at a profit have made millions of dollars through success stories. Everyone enters the cryptocurrency industry to make money, but not everyone succeeds. Because they need to grasp how to profit from cryptocurrencies fully, many people either give up or lose money. The good news is that there are several cryptocurrency-based income opportunities.
Top ways to earn cryptocurrency on the Internet: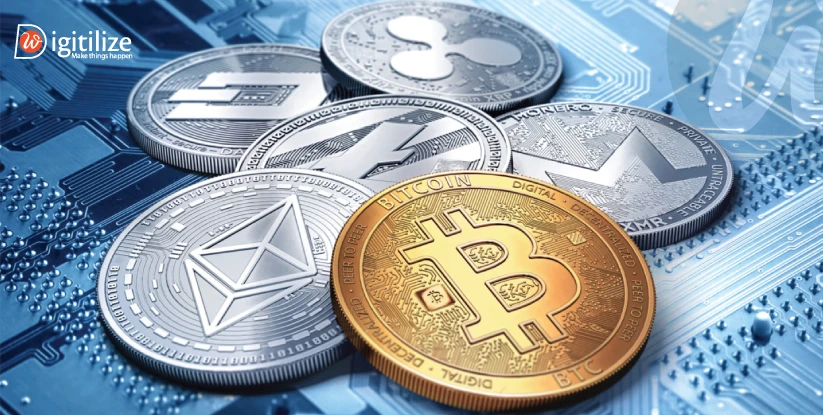 Crypto by playing games
You read correctly. Playing games might win you free cryptocurrency just for participating. Depending on the genre you want, there are many games to choose from. For more detailed information, check out our guide to the top games to play to earn cryptocurrency, but some of the most well-known games that you can use to earn free cryptocurrency are as follows:
A decentralized 3D virtual environment where practically anything is possible. Decentraland's money is called MANA, and there are several methods to get it. The most frequent transactions on the market are for land and names, including building rentals, public space construction, and NFT item sales.
A wide variety of games are available at Gala, including Spider Tanks, Last Expedition, Echoes of Empire, and The Walking Dead Empires. Through leaderboard placement in select games, the sale and exchange of in-game NFT items, and the operation of a Gala node to support the network, players may gain GALA.
On the Ethereum blockchain, a virtual metaverse where you may play, create, and make money from virtual experiences. Rent land, build locations for other users to visit and collect SAND, and construct NFT items to sell on the marketplace.
An NFT-based tactical trading card game is called Splinterlands. The $10 Summoner's Spellbook is required to access the play-to-earn function. However, you can play for free. As you play, you will collect DEC tokens and Splinterlands credits, which you can use to purchase additional cards in-game and sell on NFT markets like Opensea.
Crypto mining
Mining cryptocurrencies is a fun way to earn some fantastic rewards. Proof-of-work is the basis for digital currencies that function in this fashion. Miners receive compensation in the form of virtual money for their services. Depending on how quickly miners solve the math problems, a ledger used by computers to authenticate transactions in a mineable digital currency like Bitcoin can become highly complicated over time. Compared to the early days, when these issues were manageable with a primary CPU, they are now complicated and require much computational power in 2023. As a result of mining farms, miners now face fierce competition. You can still mine digital currencies with a reliable internet connection and cutting-edge computer, but you should consider joining a mining pool.
Trading
Trading takes advantage of short-term opportunities, whereas investing is a long-term project. The cryptocurrency market fluctuates. Trading indicates that in a short period, the prices of assets change significantly. To be a successful trader, you must be technically and analytically literate. You'll need to examine market charts for the assets listed to develop precise forecasts of price rises and declines. Trading involves either taking a long or short position, depending on whether you expect an asset's price to rise or fall. You may still earn if the cryptocurrency market is bullish or bearish.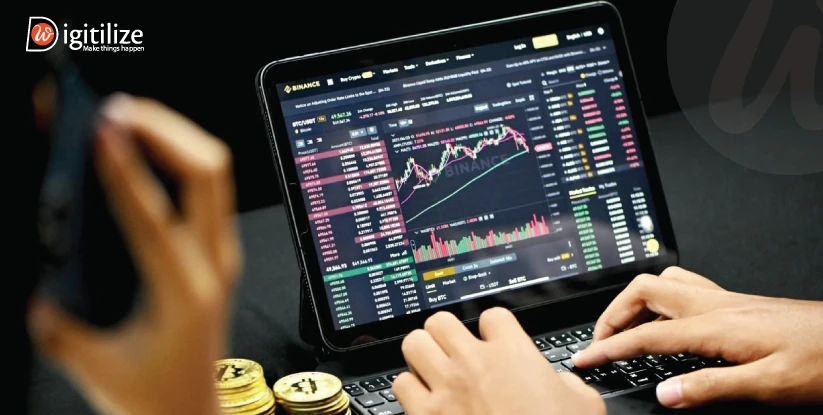 Airdrop
Being an investor and participating actively in the initiative are two standard requirements for airdrops. However, there are situations when the investor is asked to take relatively basic steps like liking or following the project's page on social media, tweeting or blogging about the initiative, etc. As the focus has shifted to rewarding early adopters and substantial contributors over the past five years, airdrops have altered. Uniswap's well-publicized airdrop in 2020 led to cryptocurrency projects implementing airdrop techniques that utilize cutting-edge technology and offer more significant incentives. Consider a cryptocurrency project like Telos if you're an investor wanting to park money in a high-potential enterprise with an airdrop prospect. It offers cheap gas prices, and quick block production is one of its primary features. Users may earn TLOS tokens, Telos' governance token, by completing specific tasks. These tokens are then put into their cryptocurrency wallet.
Crypto giveaway
The cryptocurrency market needs to be more supplied. Offering an enormous freebie is one of the most popular strategies new ventures use to stand out in the marketplace. As a prize for a competition, the project will give out its native cryptocurrency token. Users often have to complete a variety of chores to acquire free tickets to get entry. Wall Street Memes, a well-known cryptocurrency site with a sizable social media following of over a million users, has decided to launch its native cryptocurrency, named $WSM. There will be five winners in the cryptocurrency contest, and each one will get $10,000. Users may follow Wall Street Memes on numerous social media networks to increase their chances of winning. The Wall Street Memes token doesn't have a wide range of uses, yet despite this, it has grown significantly in popularity thanks to the community of meme enthusiasts. The members will benefit since they will only receive the 2 billion token supply of $WSM.
Final words!
This blog has taught you how to use cryptocurrency to generate money online in all real-world and practical methods. Through the methods mentioned above, you can make cryptocurrency. You can increase the number of digital assets and currencies you have by using the technique suggested as an alternative. Now it's up to you to decide how to use digital currency to create money. If you want to learn more about cryptocurrencies, check out DigitilizeWeb's website.