Best AI Business Ideas to Consider Launching in 2024?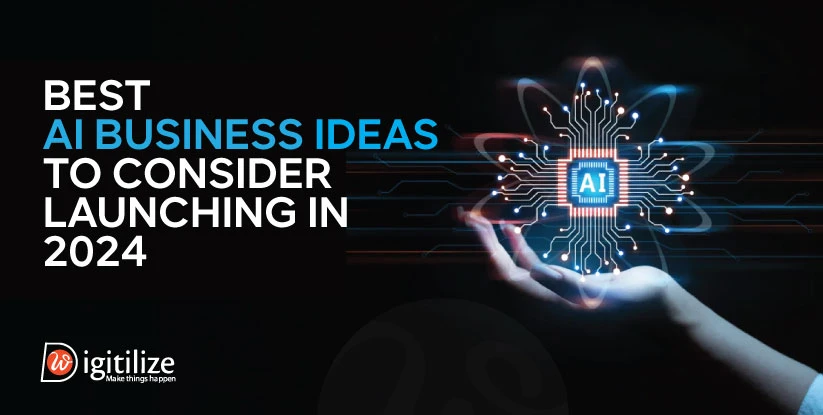 Are you interested in launching a fresh business in the fascinating field of artificial intelligence? Look nowhere else! This may motivate you to launch an AI-driven company in 2024 as an entrepreneur. Artificial intelligence (AI) can conduct precise assessments, make faultless judgments, and even take over many repetitive chores. All for a fraction of the price of hiring a real professional. Here,
DigitilizeWeb
has discussed some of the best AI-driven startup ideas. Do read.
History of AI
How different industries conduct their operations, the AI revolution has dramatically impacted. At core of AI systems lie three key factors – machine learning, data generation, and domain knowledge. Understanding practical applications through domain knowledge allows us to build tasks by explaining why and how they should be constructed. To feed the learning algorithms with relevant data, the data aspect focuses on building databases. With no direct or indirect instruction, machine learning learns through patterns identified in training data, makes predictions, and completes duties.
How have businesses been influenced by AI?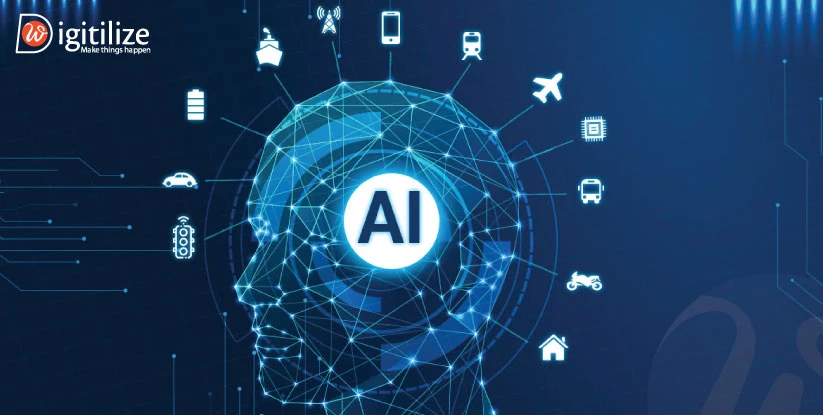 Artificial intelligence revolutions have left their mark on the business world. Routine duties with little human interaction are frequently automated. Now that algos are advanced, AI goes beyond boosting productivity levels. To stay competitive, client satisfaction, creativity, and top-notch service are non-negotiable. How AI grabs hold of the best AI business opportunity is something we will cover next.
Profitable AI business ideas
Businesses are increasingly providing customers with customized services in exchange for personal data. There is a high likelihood that hackers or other cyber criminals may take this data because it is stored in the cloud.AI can easily keep up with cybercriminals' new tactics, whereas experts may find it challenging. It can manage enormous volumes of data and identify unknown threats with proper training. It's safe to argue that as the number of cyberattacks rises, so will the need for affordable, trustworthy cybersecurity services. Starting an AI-driven cybersecurity firm will be pretty successful in such a setting.
Supply chain and logistics start-up
An AI-powered logistics firm is the next item on our list of AI startup ideas. And here's why you ought to think about it. Companies in the transportation sector are streamlining their supply chains. all the while minimizing emissions and fuel costs. AI logistics services enable businesses to design the most efficient routes and reduce the number of kilometers traveled. What is ideal? Employers are not compelled to ask their personnel for extra time to complete these duties. This is why firms in logistics that AI powers will gain popularity over time. Consider starting one. With the start-up expenditures, a business loan might be helpful.
Consumers may spend up to 50% of their internet time on mobile devices, according to reports from entertainment entrepreneurs. And as time passes, this number will increase. Social media companies will increasingly need tools to determine user trends and preferences. They'll also need novel techniques to keep people's attention and contentment. AI can help with all of this. Additionally, there will be an increase in AI businesses that offer tools for image recognition and humorous feature speech. You can consider starting an AI-driven entertainment company considering all these issues.
Startup for automated e-recruitment
AI-powered automation of hiring is an innovative company idea to consider. Here's why. Businesses spend a lot of time reviewing resumes to find the best candidate for a position. AI could replace this time-consuming process. For almost 100% less than an AI-based recruiting automation company, you can help organizations immediately locate the people they need.
Startup marketing consulting
When new small businesses appear, it will be challenging for existing ones to tell them apart. They'll look for cheap ways to market their products and services. These companies may be able to use excellent marketing systems at a far lower cost with the help of a marketing company driven by AI. These businesses may provide helpful advice, help with strategy and analytics, and raise brand recognition.
As was previously discussed, messaging takes up a sizable portion of a residential property manager's duty. Even more communications effort is required for an Airbnb host. There is a chance to either develop a software application that automates the bulk of Airbnb messaging for hosts OR to provide full-service Airbnb administration and employ AI messaging internally to reduce your expenses.
Telehealth is gradually gaining popularity. Patients may now get prompt, high-quality medical care online. And AI can be helpful here. Doctors don't need to hire employees to monitor their patients. They can instead make use of AI technologies. They can utilize AI to make precise diagnoses and even have bots do primary care for minor ailments. This will be less prevalent in fields like cancer detection, where mistakes and misdiagnoses are common due to human error. Healthcare AI enterprises may save money while helping patients. Implementing machine learning in healthcare settings, including clinics, research institutes, and private practices, might save many lives.
Startups relating to energy
Create an AI-powered software that uses a selected resource to learn and anticipate outcomes. Saving energy may be achieved by launching an AI-powered business. Many manufacturing-related businesses are searching for solutions of this kind. It might help businesses become more productive and reduce unused expenditures. As a result, you will have many chances at your disposal. Artificial intelligence programs may accurately predict future energy demand. It affects one-on-one conversations. It will be able to reduce expenses as a result without compromising effectiveness.
Startup in personal shopping
One of our suggestions for AI-powered businesses is a personalized shopping service. Do you know clients who receive a tailored experience will spend up to 34% more on goods? Retailers may provide clients with just that using a personal shopper driven by AI. Such a service would utilize AI to identify consumer preferences based on past behavior. Additionally, it would make shopping suggestions based on them.
Benefits of having trending ideas for your startup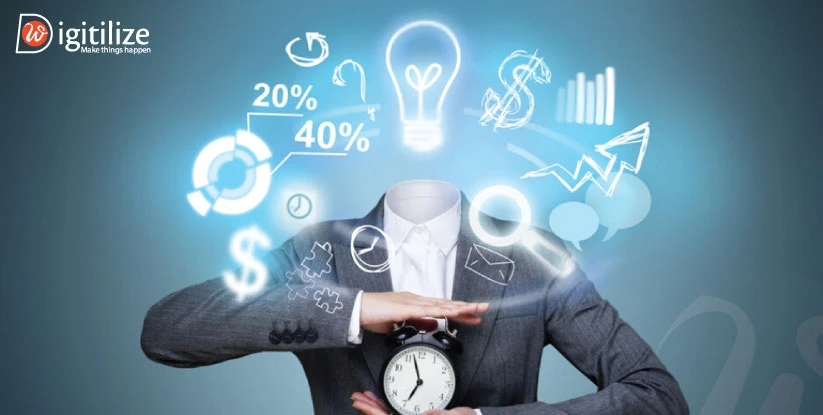 Any business, service provider, person, or organization may use market research as a service to assist them in makingmore intelligent, more informed decisions. When more research is included into strategic planning, a firm is better equipped to deal with its evolving operating environment. The following is a list of the key advantages of funding marketing research:
Make you understand the weakness and strength
It's helpful to know your own and your opponent's strengths and limitations. It is important to approach any market research job with "eyes wide open," which is why it is often recommendes to engage with a market research organisation to ensure completely objective reporting. Utilize research results to address your own vulnerabilities and get insight into those of your competitors while taking advantage of your newly acquired information to stay ahead of the competition.
Increasing a revenue stream
Depending on the real need for the proposed product or service, a lucrative firm concept can produce a steady cash flow. A thorough investigation of the company concept is necessary to determine the products and services to consider, create a profile of the ideal client, and construct a profile of the idea's scope and objective. Put differently, it is necessary to have an explicit corporate strategy that outlines principles. A compelling business plan explains the idea's potential revenue streams, the target market for the product or service, and how it would be profitable.
It helps companies remain competitive by keeping them ahead of the pack. The ability to consistently execute the fundamentals well while also being curious and innovative are requirements for being the greatest. Making the most of the findings and insights you get through market, audience, and data research is key to gaining and keeping an edge.
It is vital to adapt to changes in the world as they occur. Although wanting change can be challenging, especially when things are going well, evolution is a positive thing, thus change is a good thing. If you don't attempt new things, you'll never fully know how productive or efficient you can be. You may be depriving yourself the possibility to experience even greater success if you refuse to follow new trends.
Finding rivals and partners as well as working on a company concept are all parts of the process. It's important to do a competitor analysis to make sure your company idea is distinct from that of other companies offering comparable services, goods, and concepts. Additionally, look for associates that are eager to contribute to your achievement. Industry groups, media contacts, and pertinent associations are examples of collaborators. You may rely on the network you create by joining these associations and organizations for advice and mentoring.
Conclusion
A company concept for AI that you liked from our list? After creating your blueprint, the following step is to hunt for marketing. If you use our
digital marketing services,
you'll be able to grow. To find out more, visit our website.