8 Best Fintech Apps 2024 to Streamline Your Finances and Achieve Financial Freedom?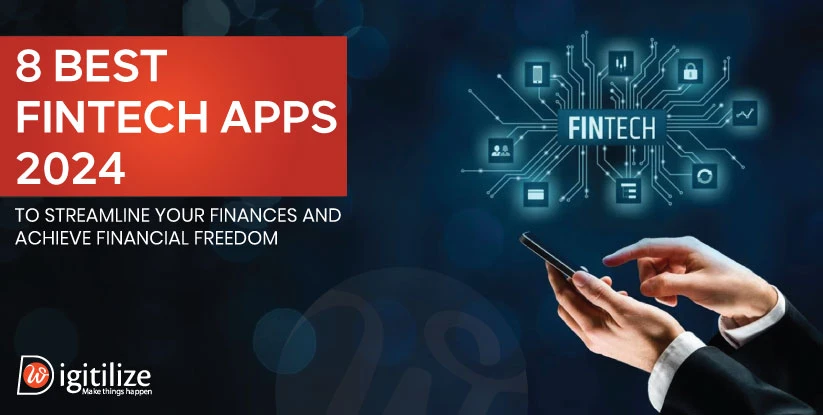 With Fintech applications, smartphone users may monitor the stock market, pay bills, transact in numerous currencies, and conduct financial activities. An online banking app is another name for it. It makes handling digital payments more manageable for people, businesses, and organizations. Best Fintech Apps is not new; it first appeared in the early twenty-first century. Several companies have released Fintech mobile applications. You will want assistance from a reputable app development firm if you also intend to have a fintech app for your organization. This is because experts know the specialized technology utilized for online banking systems. The most popular and cutting-edge FinTech applications that have transformed the financial sector will be looked at in this article.
Top 8 Fintech Apps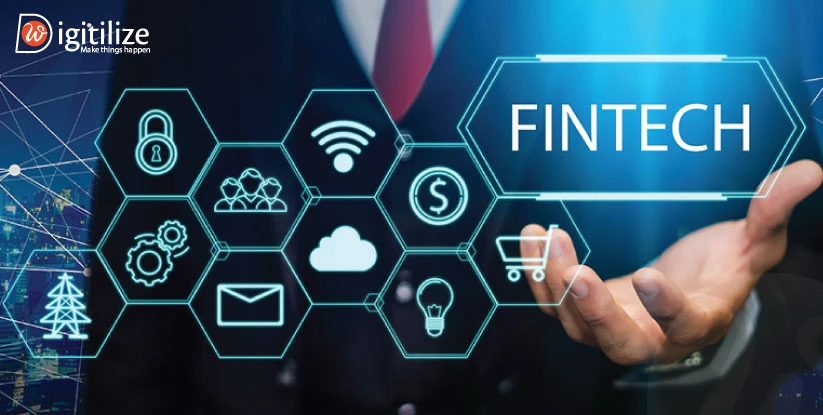 One of the most significant applications for tracking payments and invoicing in the fintech space is Nubank. The team remarks that the scalability, usability, and reliability of our database have freed them from having to worry about it, allowing them to focus more on other aspects of creating Nubank and offering their clients. It provides real-time data on credit card balances, savings accounts, and Nubank rewards.
Mint is a thorough personal financial tool that aids users in budgeting and cost tracking. It synchronizes with their bank accounts, credit cards, and invoices for a complete picture of the users' financial condition. To assist users in making wise financial decisions, Mint organizes transactions into categories, develops budgets, and offers individualized insights. Understanding expenditure trends and locating improvement opportunities is made simple by the app's user-friendly interface and graphics. To assist consumers in managing their money, Mint also provides alerts and reminders for bills.
Users may send money quickly and securely with the well-known peer-to-peer payment platform Zelle. Without the need for additional sign-ups or transfers, it works directly with participating banks to let customers send money straight from their bank accounts. The critical advantage of Zelle is its vast network of partner banks, which makes it straightforward to transfer money to friends and relatives who have accounts at other banks. Recipients will almost instantly receive their money thanks to the app's quick transfer capabilities.
Prepare to bid a fond farewell to unforeseen bank fees for receiving and sending money. It is the first entirely mobile bank in Europe. More than 750 million people utilize N26 throughout 24 nations. This one is one of the quickest and most adaptable tools for money management. Furthermore, the country where you reside permits two free ATM withdrawals monthly. The leading fintech app, N26, gives you complete control over your money. App users may benefit from quick, precise, and flexible money management solutions. The app's intuitive design and straightforward pricing make it an appealing choice for individuals seeking a cutting-edge and practical banking experience.
Coinbase offers a wide variety of decentralized innovations. Rare digital artwork and other digital valuables are collected by it. Additionally, it accepts cryptocurrency. The Coinbase app uses blockchain and cryptocurrency technology. One of the most popular mobile applications is this one. You can monitor Bitcoin trades with this top fintech software.
Chime is a personal finance platform that provides an alternative to conventional banks. As part of the fundamental package, Chime offers one bank account, a protected credit card, and a savings account. Because it offers a variety of automated saving choices, it is a well-known money management application. A feature of the app is its extensive and accessible ATM networking. Chime doesn't charge extra fees to manage consumers' spending and savings accounts.
The mobile banking app SoFi is for social finance. You may apply for student loans using this online portal. In addition, it offers career guidance in its advertising for young people. One of the most popular fintech applications, SoFi, may assist users in making wise financial decisions. SoFi's cutting-edge financial services and tools support saving, spending, investing, and borrowing. The finest fintech may be used to finance a home purchase, pay for college, pay off debt, and save for retirement, among other things.
One of the fintech applications for beginners that allows micro-investing is Acorns. Using this software will make investing less intimidating. Thanks to streamlined interfaces and instructional resources, investors may present themselves in the best possible light. Acorns is a good choice for beginners because of its user-friendly mobile banking capabilities. Mobile phone users can utilize services, including a bank account, a tax-advantaged IRAS platform, and a robo-advisor platform.
Different types of Fintech app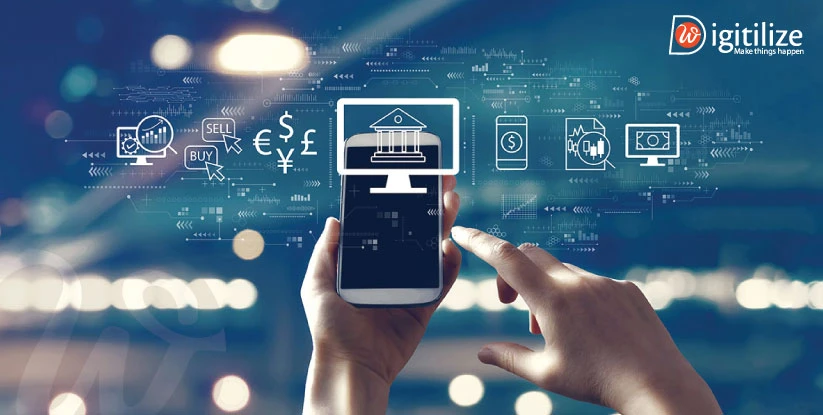 Fintech applications have benefited several companies and organizations. The experience of the consumer is enhanced. Businesses and people employ several app kinds depending on their needs. Choose the appropriate sort of app for your fintech startups with the aid of the several Fintech app categories.
Customers may receive financial services and manage their accounts using digital banking applications without physically visiting a branch. It includes mobile and internet banking to offer financial services wherever and whenever needed. To pay your expenses, for instance, app alerts might alert you when your salary comes in. Most banking programs allow you to set up automated payments, so you don't need to do this manually.
Insurance technology applications significantly enhance the insurance industry by providing more accurate risk assessment. Furthermore, they offer policyholders the convenience of swiftly applying for coverage or managing claims. These applications cover various insurance types, including property and auto insurance. While some apps assist insurance agents in conducting on-site risk evaluations and closing deals, most are designed for customers who wish to efficiently manage their policies and initiate claims.
Loan apps streamline financing by putting the lender and borrower in close contact. The platforms control everything, including loan payments and the application process. The fact that loan applications are available at institutions other than banks and credit unions is novel. Another feature that certain applications offer is peer-to-peer (P2P) lending, which allows users to lend money and get interest.
One of the critical advantages of Fintech is that it can help individuals manage their money more effectively. Apps for managing personal finances are the best example of this. Consider these applications to be robotic financial counsellors. Moreover, Users only have to establish a financial goal and link their different bank accounts to the app to get started.  Because they consolidate all of your financial data in one place, personal money management applications are brilliant. Managing your money and keeping track of your spending habits is simpler when you do that easy action.
Payment processing applications manage a company's payment transactions, acting as intermediaries between the cardholder's data and the credit card issuers. The following informative diagram illustrates how payment processing fits into a
typical eCommerce environment
. In this scenario, they enable small businesses to accept credit card and online payments, making it easy for anyone to receive payments, including individual users.
Benefits of the Fintech app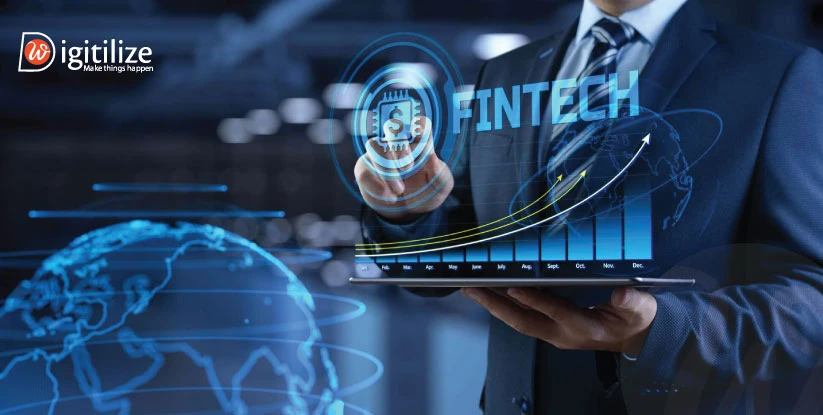 FinTech applications expand financial inclusion by enabling consumers to access previously inaccessible financial services and items. This positively impacts financial inclusion and empowerment, especially in disadvantaged communities.
Businesses can automate crucial financial processes and maintain their books more easily thanks to digital banking systems. Additionally, real-time transactions can be monitored, and updates are received in real-time, allowing for quick payments to be made and received.
For organizations and developers, cost savings are one of the significant advantages of developing fintech apps. Moreover, since the code for the best fintech apps can be reused for other applications, developers can concentrate on other crucial areas of application development, all while saving both time and money.
By implementing a fintech solution to streamline the investment process, an organization can enhance its efficiency and foster growth. Furthermore, fintech has the potential to empower individuals to exercise prudent financial management, avoid debt, and achieve overall financial stability.
The majority of FinTech applications employ cutting-edge security measures to safeguard user data and transactions. Additionally, these apps can be customized, providing efficient and swift fintech services. This enables startups to streamline complex business processes by accessing funds and offering a range of funding options.
Enhance users' experience
The implementation of a fintech solution can significantly enhance an organization's efficiency and promote its growth by streamlining the investment process. Additionally, fintech can be applied in a cost-effective manner to enhance the consumer experience.
Those who utilize financial technology use mobile communication, which enhances the system's agility, simplifies transaction tracking, facilitates communication among users, and resolves issues. However, this primarily broadens the pool of people who can use it. So, if you have thought of having any new financial app for your business, you must hire a developer from
DigitilizeWeb
to have your desired app precisely.
Top features you must include in your next app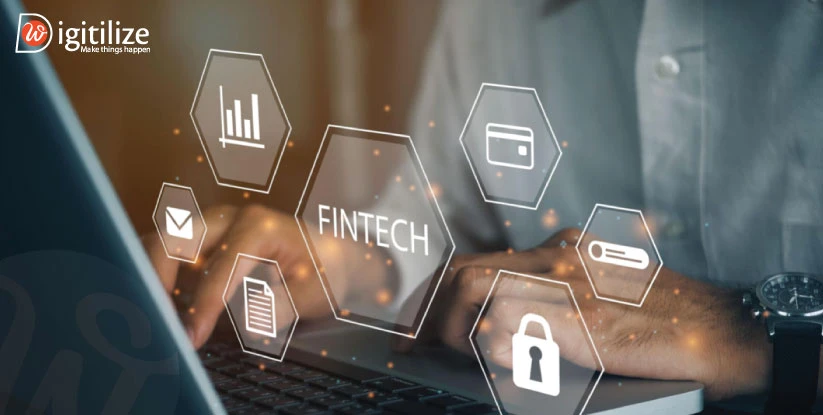 Fintech application features are developed to meet user needs and market demands. While all payment applications share some common functions, some also offer unique features. Many of these features and user interface/user experience (UI/UX) designs are user-friendly, simplifying the consumer experience. The distinction between UI/UX design is explained here, which would effectively address concerns about the appearance and functionality of financial apps.
Monitoring and Live Spending
One of the best features of a fintech app is the ability for users to review and monitor reports and statistics, allowing them to track their spending. Live tracking can save users time, and it's a valuable feature provided by the top financial applications. This feature could also be part of your first fintech application.
Notification in Real Time
Users can receive real-time notifications to learn about financial news, changes, and money transfers. They receive notifications for investments, immediate money transfers, bill payments, etc. A financial app becomes user-friendly thanks to this functionality.
Fintech applications, designed to offer more than banking services and cryptocurrency trading, provide free financial advice from professionals. They assist you in making wise investment choices to prevent losses. Several leading fintech applications offer both robo-advice and human investment guidance, and the frequency of advice depends on the type of investment – weekly, monthly, or quarterly.
Conclusion
The blog on the Best Fintech Apps comes to an end here. You may also create a competitive fintech app; information on the types and examples of fintech applications can help you become more knowledgeable. It will improve the quality of your app development process and assist you in selecting the
top team
for your business app.