Why Every Real-Estate Agent Needs a Website?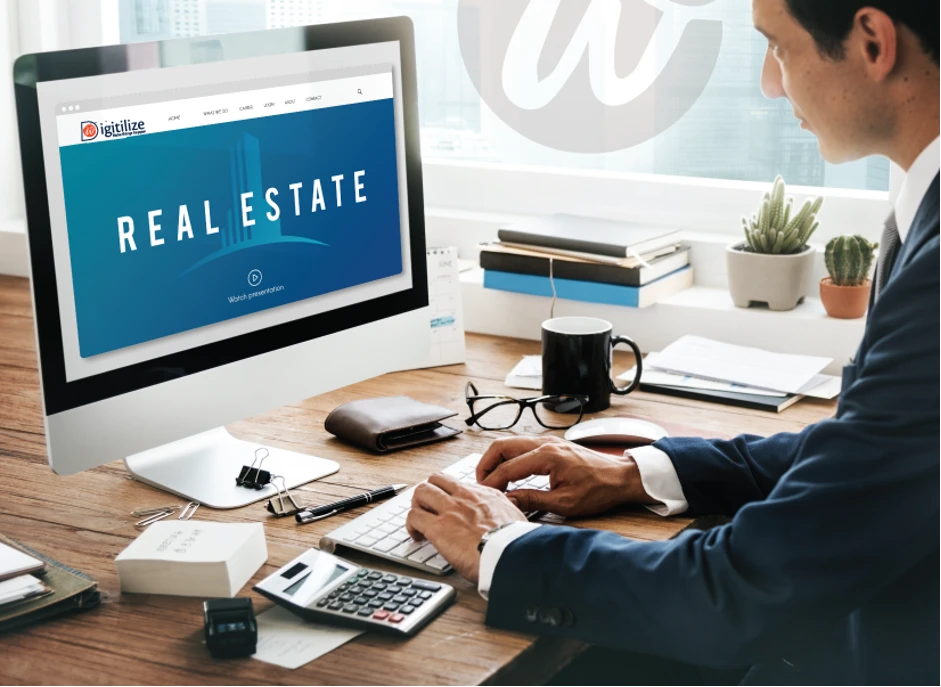 Nowadays, when searching for new homes, many people use the Internet. Previously, you would have used a desktop computer to look them up online, obtained a map, and then driven out to view a possible home. In the modern world, you grab your smartphone and head out since you can search for anything else.
You must always have a web presence for your company. It is necessary nowadays. Every year, the real estate industry advances, making running a company without a customized website risky.This blog will discuss the reason for having a website for Real Estate agents.
Top reasons to have a website for Real Estate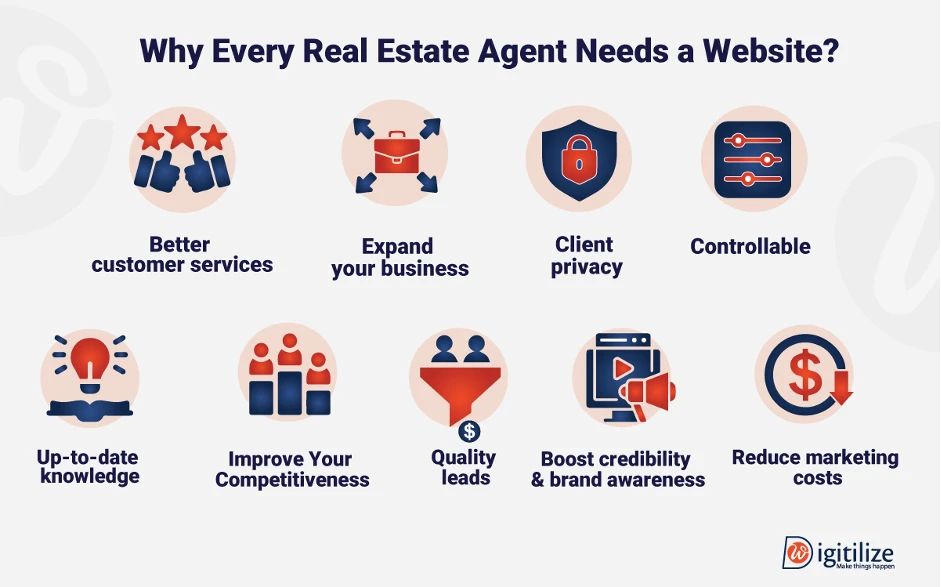 Outbound marketing that works is quickly going out of style. You must now concentrate on inbound marketing and establish an online presence with your website to draw your target market to you organically.Here are the main justifications for having your website for self-promotion.
You need to enhance your customer service to stand out from other real estate businesses in the industry. It outlines the best ways to engage customers before, during, and after their transactions.Your customer service may be promoted in several ways on a business website. It first allows you to contact them and reply to their inquiries around the clock. Their issues will only be fixed after several hours. This encourages them to continue engaging with you and having a good time. You may also gather client feedback by using a website. Customers have used your services and left views or comments on your website. It's among the most excellent techniques to determine whether clients are happy with your offerings.
Successful businesses rely heavily on marketing; the real estate industry is no exception. You may promote your real estate company using a variety of techniques. These include email marketing, social media marketing, and other forms of marketing. You must install software for each marketing method on your company's websites. You can't use most online marketing techniques without a website advertising your real estate firm. So, hirea
website design company
to have a good website.
Most users are only willing to provide real estate brokers access to their personal or financial data if necessary. This trend is increasing since the virtual world is prepared to provide them with the knowledge they need to decide and purchase a home. Therefore, you need a real estate website to get all house purchasers. If your website is created with user experience in mind, the game changes once they view it, and you win.
When you have a real estate website, you may exert superior control over its appearance, information, functionality, security, and every other aspect since you are in complete charge of the code. It is best to avoid using a website builder tool that bases its services on a monthly or yearly subscription because business is usually a long-term commitment. You will lose control over the situation and never know how long a vendor like that will be in business. Therefore, it's always preferable to create a website from scratch using the best content management systems, such as Drupal or WordPress, that are now on the market.
Things that are brand-new and contemporary are connected to the Internet. A website may help you establish the reputation you desire for your real estate company as a new and exciting player in the industry. Prospective customers may believe your company is current with trends and technology because of your website.Make sure that they like you since sometimes it's only a question of impression that purchasers choose a specific real estate agent.
Improve Your Competitiveness
Competition is crucial for start-ups and small real estate enterprises seeking to enter the market. Market dominance by giants makes it difficult for small enterprises to acquire even a single consumer. The best answer to this is to create a website. There are giants and small enterprises with a website. Customers view everyone as being equal. You may easily connect with your target audience through a website. Competing with other businesses in the market also increases your visibility. Create a website with style.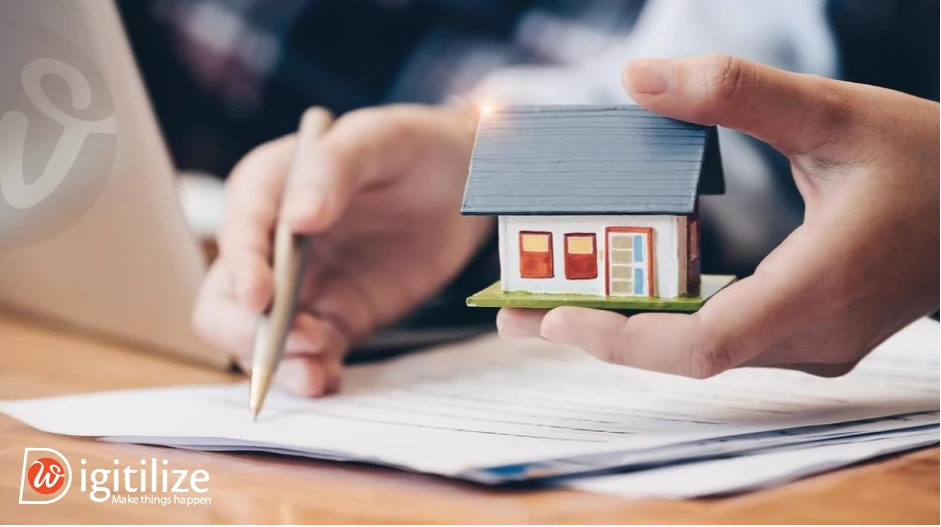 Much time is spent by real estate agents on marketing, promoting, and prospecting for leads, according to studies and sources from several periodicals. Lead generation wastes much time. Agents may work with digital marketing firms to develop strategies and lead-generation ideas with the help of a straightforward website. PPC or paid marketing may be used for instant lead creation. Organic growth may be facilitated over the long run by using content and SEO marketing. Real estate agents may utilise any strategy to generate leads from their websites and free up their time.
Boost credibility and brand awareness
You are not in charge of your leads if you operate as an agent for a brand since sellers and purchasers go to the company website. You constantly face competition from other agents in a firm for the same clients.It's time to establish your web profile once you've decided to quit the company, which takes time. Since the internet presence is linked to the agent brand rather than the firm's brand, this is avoided with an agent's brand website.
For anyone, buying or selling a property is a significant issue. The most popular option is to enlist the assistance of a reputable real estate agent or builder. Everyone is interested in your past performance and customer service philosophy. It would be more effective to include reviews from previous clients, display awards for quality, and provide other value-added services to draw in new clients. So, do you want all of these benefits in your business? Then check our services; we have a wide range of services, especially web development.
Final verdict!
In today's world, it's connected to building your brand, cultivating your image, and continuing to be relevant to your expertise. The best method to protect these areas, guarantee your company's success, and grow is to have a website.A well-developed may help you achieve several advantages, including enhancing your brand's visibility and being current in your expertise. Whether you run a little real estate company or a prestigious business, you may use a website's advantages. As a result, DigitilizeWeb offers a variety of price options to assist you in meeting your unique company requirements and financial restraints. Contact us if you have any further questions!