The role of UX design in creating high-performing mobile apps in the UK market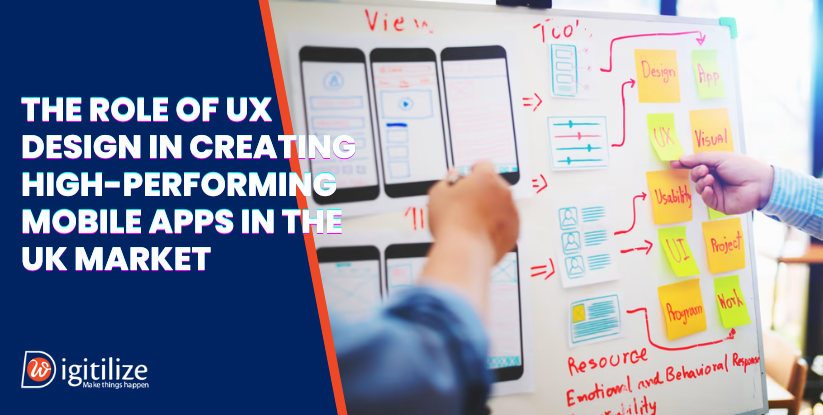 Though UX design is not new, many people are still unaware of the role of UX design in creating high-performing mobile apps in the UK market. A mobile application's success is entirely dependent on how it functions, appears, and captures users' attention. 
Only an effective UX design can provide a mobile application with a stunning design.  The whole user experience and series of interactions that users have with an app on portable devices. Such as smartphones, tablets, and wearables, is known as the mobile app user experience (UX). Therefore, let's discuss the role of UX design in creating high-performing mobile apps in the UK market. 
What is UX design in the app?
Designing user experiences (UX) for products means creating designs that are intuitive and pleasurable for users to interact with. You can promote product adoption, retention, and loyalty by designing them to be as simple as possible for users.
UX is an iterative process of continuous improvement. As a product grows, product teams and designers utilise data and usability testing to continually enhance the user experience and make it easier for users. For this reason, it's critical that you hire a trustworthy app development company with excellent UX design skills to handle the creation of your mobile app.
The Role of the UX Design in creating High-performing Mobile app in the UK
It improves ROI by raising customer satisfaction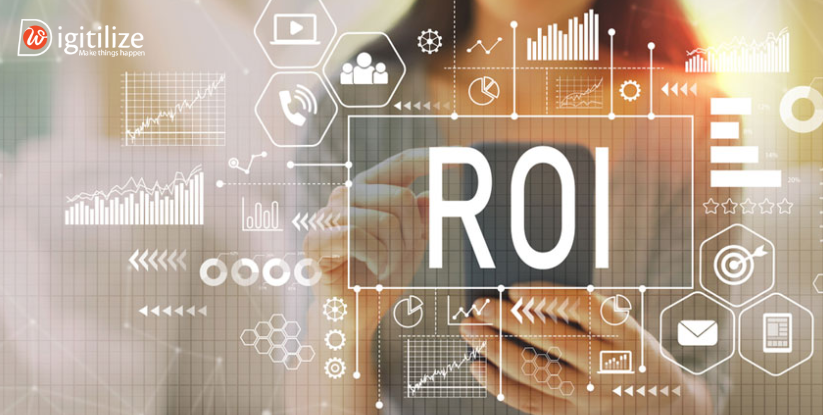 Easy navigation and interesting information are features of a well-designed mobile app. Visitors will be happy with your website's offerings as a result. Additionally, happy customers might lead to additional conversions since they will spread the word about your company to others. In addition to this, they will return and show more loyalty to your company. Which would raise your return on investment.
A methodical approach to UX design investments contributes to higher customer satisfaction, which benefits the clients. Even consumers enjoy doing business with happy brands. Most significantly, they will inform you of the elements that require improvement, allowing you to focus on improving the website. A customer's good connections with your brand and company increase your enterprise's reputation and reliability. Hence, each of these things helps your business grow.
Making a Good First Impression
A user's initial engagement with a mobile app after downloading it determines how they will feel about it in general. A well-thought-out and aesthetically pleasing design contributes to making a good first impression. This is the role of UX design in creating high-performing mobile apps in the UK market. The layout, graphic components, and user interface of the app should all be created to captivate consumers and make its goal obvious. Hence, a well-thought-out onboarding procedure leads users through the capabilities of the app, guaranteeing a seamless and easy start.
Improving Usability and Natural Navigation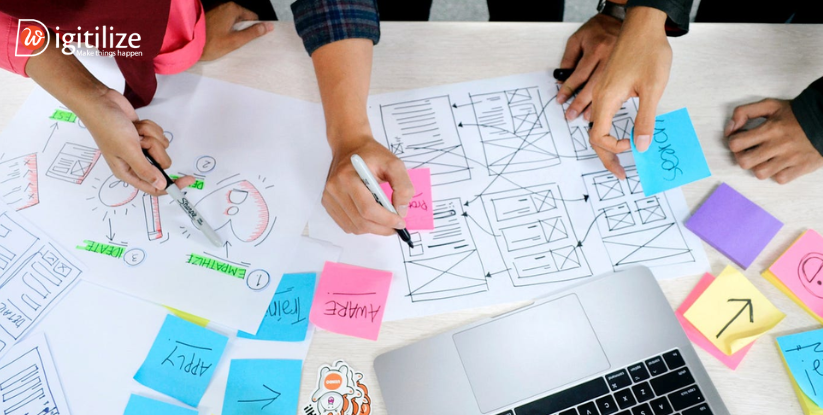 Users of mobile applications anticipate user-friendliness and ease of use. The goal of a well-designed user experience (UX) is to make the app simple to use and intuitive so that users can complete activities quickly. Logical information design, strategically position interactive elements, and unambiguous and uniform navigation patterns all contribute to a smooth user experience. The objective is to reduce cognitive burden, remove confusion, and direct users towards the activities they want to take. Think about where buttons, menus, and icons are positioned in the app's UX. They need to be simple to locate and recognise. Therefore, sability is further enhanced by incorporating well-known mobile app design patterns and conventions.
Data-driven iteration and Continuous Improvement
Gathering user feedback, examining app use statistics, and implementing data-driven changes are all part of the iterative process of UX design. Designers can find areas for improvement by obtaining insights from user analytics, user testing, and feedback channels. The software adapts to changing user demands and preferences through iterative enhancements base on user feedback and data analysis. This is the role of UX design in creating high-performing mobile apps in the UK market. Over time, this cycle of constant development improves the user experience and keeps the app competitive in the marketplace.
It is possible to get important insights into user preferences, problems, and areas for development by routinely examining user behavior and engagement data. Hence, finding areas where the app could be lacking and where changes are required is made easier by holding usability testing sessions and getting direct user input.




Fulfilling the Needs of Consumers
An app with a good design better serves the demands of your users. Customers will like using your mobile app more if it is more engaging. An appealing, successful mobile app should be simple to use, comprehend, and assist users in meeting their goals. A nicely made mobile application is enjoyable to use and conveys the principles of the firm that made it. Smooth navigation is a feature of perfect design software that is maintaining over the whole package. Additionally, enabling clients to use your mobile app to accurately do the duties that are expected of them.
Final verdict
Prioritizing the role of UX design in creating high-performing mobile apps in the UK market. These days, regardless of whether the product is a web or a mobile app, every mobile app development business is closely monitoring the UX design of the app.
It's time to put your designers to work if you were not aware of this. And let them give your ideal app life. Get in touch with us if you're looking for an exceptional
mobile app development company in UK
for your app!
DigitilizeWeb
would love to hear from you!