The Cost of Great Design: Understanding Pricing from UK Web Design Agencies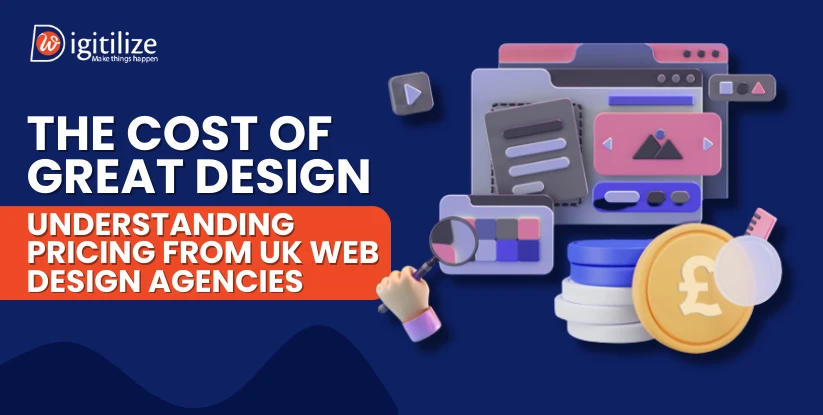 The hourly question of how much a website costs in the UK now arises. We will go over the several categories of the cost of great design: understanding pricing from UK web design agencies. The response, however, is contingent upon the nature of the enterprise and its needs. You must have the tools and ability to manage your eCommerce stores if you intend to launch an online business in the UK. 
One example is that proprietors of eCommerce stores strive for a smooth checkout process. The functionality and functionalities of eCommerce websites are truly endless. Several variables and the demands of the company determine the price of developing a website. Hence, we will go over the several categories in which the cost of developing and designing a website falls depending on the kind of business in this part.
Top factors that need to know to understand pricing from UK Web Design Agencies
When choosing by the cost of great design: understanding pricing from UK Web design agencies, you need to be aware of many aspects. These attributes are all listed below:
The dilemma of whether or not to be has been resolved. You've decided to get a website, but now you have to ask: Custom vs. Template? A bespoke website seems smart if you're searching for more control, convenience, and carefully chosen copywriting and design. That said, it also implies that the cost is higher and the wait periods are significantly longer. 
However, you may save a significant amount of money by choosing a "Template Website" if you want the best results and are prepared to give up on your website's long-term scalability and adaptability.  Additionally, under the correct conditions and with the appropriate specialists, template websites may look just as excellent as custom ones.
Type of platform and technology
It is crucial to choose a technology and platform that your development team is knowledgeable with. The short-term ROI of using a new programming language that sounds "fancy" and "latest," but that your engineers find hard to learn, might result in output that is full of bugs and takes longer to fix. 
This is the tried and true method. Fixing your key performance indicators (KPIs) is also essential if you want your website to function properly across a range of browsers and devices. These all have an impact on the time and method of coding the website. The amount of work required by the development team will directly impact the project's cost.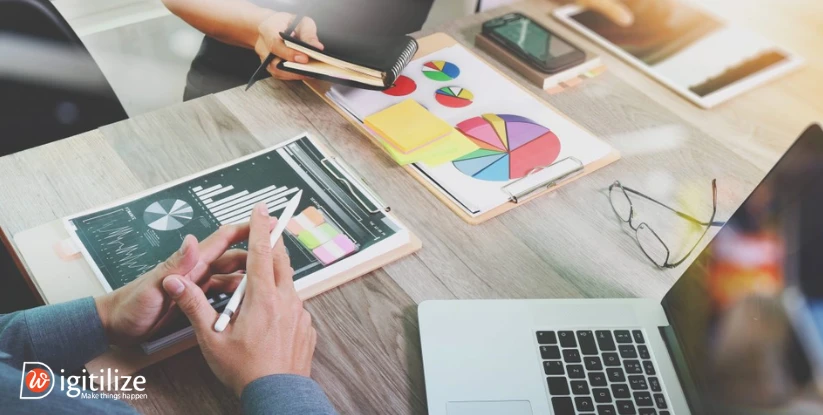 Another important component that significantly influences the price of website creation is the design of your website. The cost of great design increases with design complexity and customization. The degree of customization, the quantity of design features, and the design's intricacy may all affect how much a website needs to be designed. You will have to spend more money during the design phase if you want a distinctive and highly personalized design.
Several, Unique Page Templates
A unique page template can be used for any page that has a distinctive appearance. The more programming and design work needed to create the website, the more distinct templates it comprises. A more intricate website could have more than 20 distinct page layouts, whilst a smaller website might have a few.
At
DigitilizeWeb
, we create websites with great efficiency by using a methodical approach to each project. Usually, three rounds of modification are sufficient. A maximum of five rounds of changes may be necessary, depending on the business, which may raise the project's cost and duration. Moreover, unanticipated changes do happen occasionally. For instance, excessive changes are likely to occur and will significantly alter the cost of the website construction if client teams alter the direction or structure of the website well into the design or development phase.
One important aspect of the website is maintenance. Every website requires occasional maintenance. This covers everything, from expanding webpages and remodeling to making adjustments and fixing problems. It would be worth your while to inquire with the organization about their maintenance policy. Moreover, some companies favor using independent contractors. Although it is up to you, it is usually advisable to have expert assistance when handling any problem.
With an SSL certificate, the "HTTPS" prefix takes the place of the conventional "HTTP" prefix. The letter "S" stands for security, and an increasing number of websites are using this symbol. If you have an SSL certificate, the search field will display a lock icon. It implies that Google will view your company as secure, as will your clients or consumers. Customers find a website without SSL to be rather annoying. 
They don't trust these websites, thus they don't like to purchase from them, and search engines are no different. Therefore, having an SSL certificate makes sense. Find out whether this is included in the bundle by speaking with your site developer. Therefore, make sure that is the case because many hosting plans offer free SSL certificates.
The Cost of Great Design: understanding pricing from UK web design agencies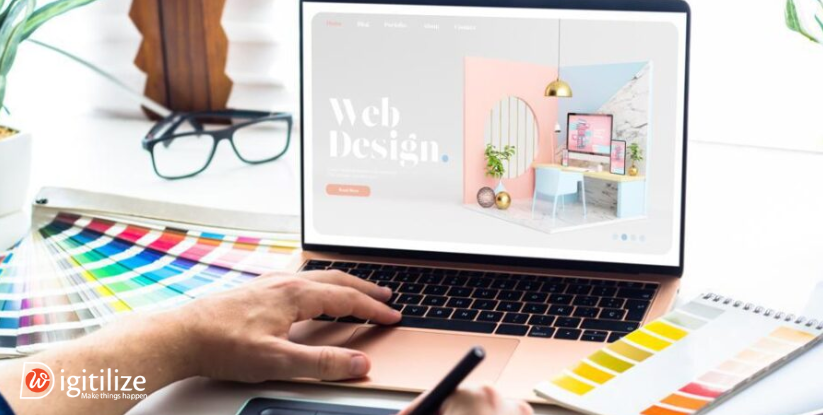 A simple website is preferred by most novices and small company owners since it is quite inexpensive and has all the features they need. In the UK, developing a simple website might cost between £1000 and £1500. The price will include domain registration, hosting, design, and development. If one chooses maintenance and other options, they will have to pay more. It is also essential to gather as much information as possible, read reviews, check the quality of prior work, and then choose a provider. So, you may avoid scammers and fraudsters of all types by following this simple procedure.
An eCommerce store's price may differ. How many items you want to offer and how many variations there are of each item determine how much to charge. So, depending on how many more features you want to add, that will change. An
e-commerce web design
ought to have an ordering system, facilities for monitoring shipments, and a web chat feature, as opposed to features found on a small business website. In the UK, the average cost of designing and developing an e-commerce website is £3500. However, getting an exact quote will be made easier if you are as clear as possible about your demands. The platform you select will determine how much an eCommerce website costs.
Magento
,
WooCommerce
, and other eCommerce platforms are some of the finest in the UK.
Custom websites might be advantageous for larger companies with more traffic or more feature needs. From the ground up, a totally personalized website is made to satisfy certain requirements. Power websites that are custom-built using databases. They have an endless number of sub-pages and strong features. Additionally, custom websites would improve mobile flexibility to an unprecedented degree, enabling a more fluid mobile layout. Therefore, an entirely functional website might set you back £15,000 or more.
These websites, as their name implies, are for large and medium-sized businesses with a lot of online traffic. These websites need to have very high levels of functionality. Database integration, among many other characteristics, is one of the integrated third-party services. The price of a website of this type in the UK can vary from £3,500 to £10,000, depending on its features and dimensions. 
It is suggested that you research companies that specialize in difficult web development. Experts will be able to understand your goals and desires and guide you through the process, utilizing their prior project expertise and knowledge to ensure that every detail is taken care of. Moreover, when compared to other websites, complex website designs will result in significantly greater precision.
A sophisticated website is the next item on our list. Generally suitable for small to medium-sized organizations, this website is more advanced than basic websites. In the UK, a sophisticated website might cost between £2,500 and £5,000. Several pages with varying functions make up the website, depending on the demands of the business. 
These websites have Google My Business functionality, social network integration, a content management system (CMS), Google Analytics, and Google Maps. They'll be designed to be mobile-friendly and have more pages than a typical website. Take a look at a WordPress website that integrates with WooCommerce.
Up to you!
That's it! You now have the understanding pricing from UK web design agencies. Any business needs a website, but most choose cheaper services in an attempt to save money, which we think is a unwise decision. The website is the first thing a user will see when they visit your website, and as they say, first impressions are lasting. 
One of the
best web developers
available, highly regarded by customers, that you can work with to expand your company. Speak with our professionals, explain your needs, employ developers at reasonable prices. Also allow us to create a dependable, safe, and effective website for you. We are also available on multiple
social media
, contact us now.