Dropshipping vs. Marketplace – Which is suitable for the business in 2024?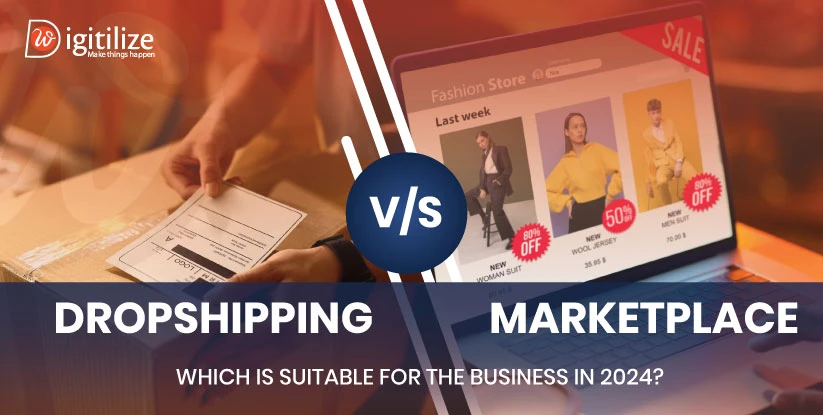 The most discussing topic is Dropshipping vs. Marketplace: Which is suitable for the business in 2024? Over the past ten years, access to the Internet has increased.  Online payment methods have become safer, and delivery options have increased, increasing the appeal of online shopping. A rising number of businesses have started selling online due to the rise in demand for online shopping.
There are several business models to choose from when beginning an online venture in the rapidly increasing field of e-commerce. However, most business owners are getting confused between dropshipping and marketplace. Read our in-depth comparison article to understand the advantages and disadvantages of Dropshipping vs. Marketplace: Which is suitable for the business in 2024? and the factors to consider while selecting.
Learn how to prioritize the customer experience and cost-effective marketing tactics to drive revenue if you want to succeed in the cutthroat internet market. With the correct information and resources, you may start your journey to a successful online company after properly weighing Dropshipping vs. marketplace.
What is making business online, and why is it so vital for any business?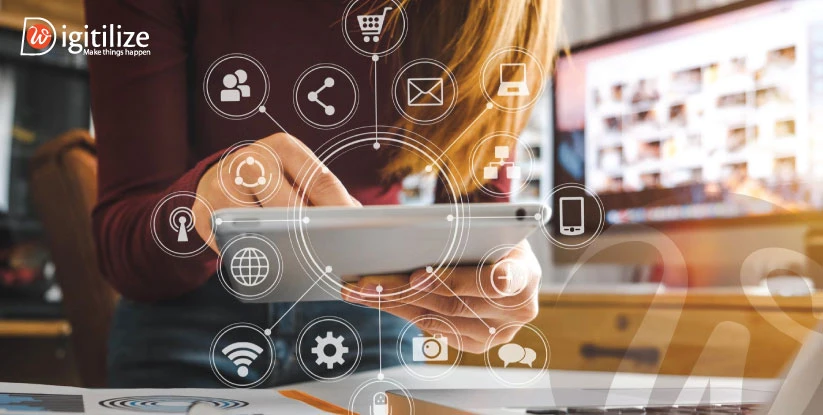 Any possibility that arises as a business opportunity must be taken advantage of. A global audience may be connected to and reached by your business thanks to its internet presence. Because your internet website can access all those locations that your physical business cannot. Customers often visit your website before visiting physically, and that online visit is the decider move whether they will visit physically or not. Now consider the possibility of losing a potential consumer if you don't have an online business. Having an online business has a lot of advantages.
Can start with low investments.
Online marketing is something where you don't need to add huge investments; your investment will pay off as a profit. Therefore, getting online is quite pocket friendly.
If you have an online store, you can include product photos or videos that give a detailed overview of your offering. The use of videos and photos to improve your services is highly recommended.
It would be challenging for your company to operate 24 hours a day without the internet. You may allow people to come and learn about your services whenever they want from anywhere in the globe with an internet website.
Your business may reach customers even when closed by establishing an online presence. Running an online business has several benefits, including a broader audience. As a direct result of this, the sales and revenue will increase.
Numerous payment options that are not frequently offered by traditional businesses are made available by online enterprises. Online business gives customers as many payment alternatives as possible, allowing them to pay as they like, giving them another incentive to be loyal clients. After reading about all these advantages, you are thinking about your business online and enjoying the vast length of leads. Then, visiting
DigitilizeWeb
for your web development consultation would be the best. However, you might be thinking of one question: dropshipping vs. marketplace which is better? Don't worry you are getting into that discussion now.
What is dropshipping?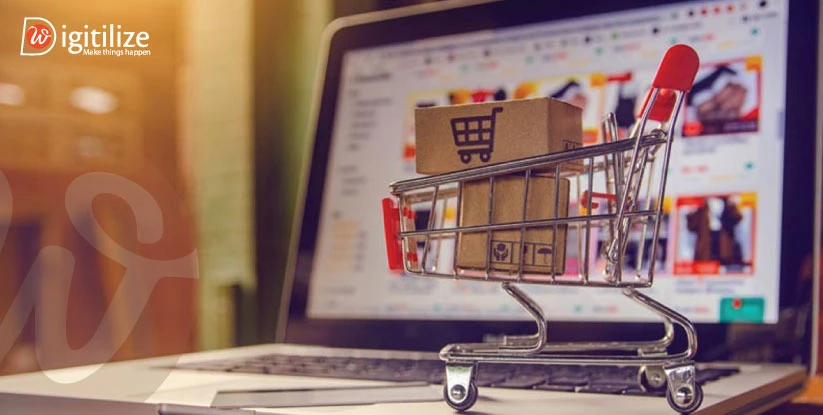 Online merchants frequently employ drop shipping contracts with suppliers to buy, store, and transport their items to complete orders.
Dropshipping is the practice of selling items that a person or business does not really have in stock on their website. When a client puts an order, the firm sends it to another company to deliver the goods to the customer. Since they are middlemen, drop shippers may charge more.
Company owners frequently prefer this order fulfillment technique for efficiency and low prices. There can be a minor downside, especially regarding the customer experience.
The benefit from the higher sale price goes to the drop-shipper. Because drop shipping relies on a third-party supplier, drop shipping businesses can be managed by one owner. So, Dropshipping vs. Marketplace: Which is suitable for the business in 2024? let discussing one this.
A dropshipping company advertises its goods and conducts online sales. A customer's order is promptly sent to the drop shipper after being placed. The consumer is then told that their merchandise will soon arrive. The procedure of fulfilling orders is outside the control of the company. The dropshipping supplier handles the shipment and maintenance of tangible products. Nevertheless, the company may handle customer service in specific agreements. A supplier and a business that serves customers together engage in dropshipping.
Advantages of the Dropshipping
Dropshipping could be the solution if you are a startup or an entrepreneur wishing to launch an online store and sell goods without inventory. Dropshipping is a fantastic solution for new businesses or small business owners who lack inventory space or cannot manage shipping or item delivery. Here are some advantages of using dropshipping:
Even more product opportunities are made possible by this method. Retailers can sell a wide range of products without having huge storage priority.
A dropshipping store may grow fast since order fulfillment is not reliant on the size of a physical location or the number of employees required to ship an order. Because of this, it may be advantageous for shops that face erratic sales owing to seasonal variables or other causes.
Businesses that use a dropshipping model save money by not having to set up a warehouse or invest in inventory. Additionally, they don't have to invest time in employing personnel to fulfill orders or manage their inventories. Thus, there is a shallow entrance barrier for the profession.
Dropshipping gives a retail firm more freedom in a variety of areas. Anywhere a brand chooses to operate, it may provide a variety of goods, and it can quickly alter its product lineup in response to shifting consumer tastes.
Challenges of the Dropshipping
Managing suppliers takes time.
Although they are more expensive, long-term supplier partnerships require much care. Dropship retailers must collaborate closely with suppliers to create agreements, communication channels, and efficient operations.
Less control over satisfaction
The face of the sale is the merchant. The merchant is responsible if a supplier's subpar product quality or delayed delivery occurs. The stock of a supplier is also a constraint for merchants. Sales halt abruptly if a supplier runs out of stock.
What is the marketplace?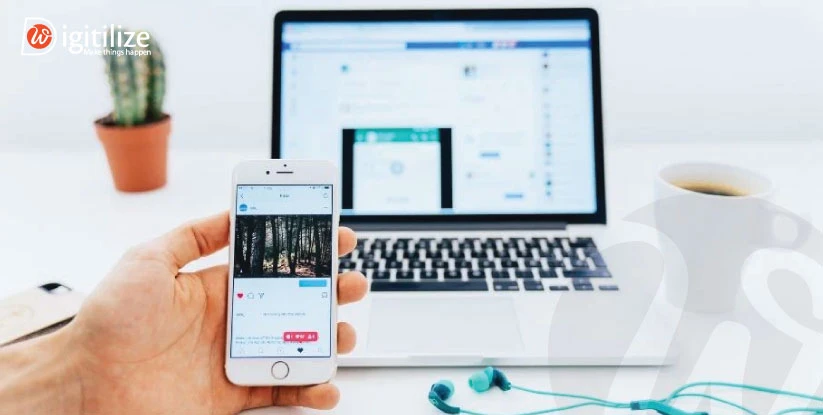 Multiple retailers are housed in an e-commerce platform. Providing a route for other businesses to sell their goods is all that a marketplace has to accomplish; it need not maintain any inventory of its own. The retailers are then responsible for facilitating transactions and completing each order. Marketplaces are appealing because you may expand your product availability and selection at a substantial scale without considerably raising overhead. A well-known illustration of an online marketplace that doesn't have its inventory is eBay. Despite its enormous popularity, Amazon has a product line that is listed apart from that of other sellers. Here is how a marketplace functions, using Amazon Marketplace as an illustration:
The consumer uses Amazon to order a six-pack of Athletic Brewing.
Amazon deducts a percentage of the order money as a commission. It delivers the order to Athletic Brewing and the remaining cash. Athletic accepts it as one of its orders.
Athletic sends the 12-pack straight to the buyer after packing it in Athletic packaging.
It is delivered to the client as if it were a product of Athletic.
Apart from these, there are a lot of advantages we will discuss here:
Advantages of Marketplace
Have a wide range of customers.
Brand collaborations are simpler to secure since successful retailers have enormous audiences that marketers want to reach to attract new consumers. Another reason it's simpler to deal with brands is that they control the price and marketing of their goods.
Most post-sale customer care is handled by brands under a marketplace approach, which provides minimal customer support.
You can display your products on your online marketplace in any way you want, set their prices, accept orders, manage delivery logistics, analyze data, and much more. You can focus more on your product with advanced automation opportunities from an online marketplace.
Businesses that can't relocate their products due to geography are best suited for an online marketplace. You may make your items available to customers from all across the nation and the world by joining an online marketplace or starting your own.
Challenges of Marketplace
While suppliers determine product pricing in a marketplace, retailers set product prices in a dropship program.
Dropshipping encourages greater brand loyalty among consumers since merchants have more control over brand touchpoints, including packaging, refunds, and customer service. Because customers deal directly with suppliers on marketplaces, there is less affinity for the retailer's brand.
Is dropshipping better than the marketplace?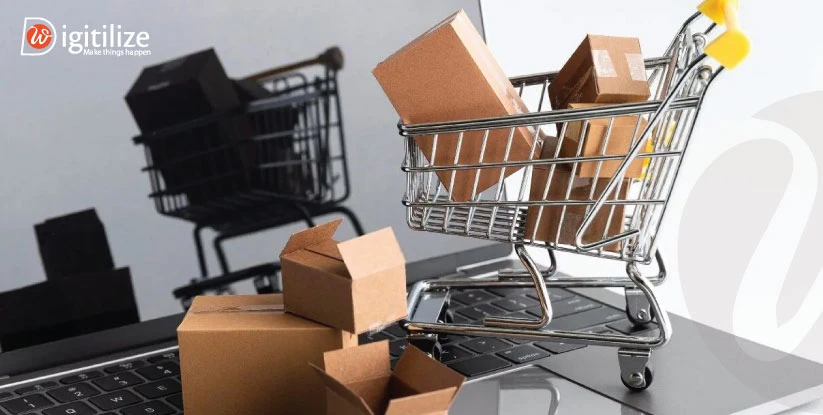 Dropshipping and marketplace are two distinct business methods, each with pros and cons. The best model for your company will rely on your tastes and aims. When dropshipping, the vendor purchases the products from a different provider. They may avoid managing the inventory this way. The order is deliver to the supplier, and it is then send directly to the customer. Consequently, the supplier won't need to manage inventories. In the end, this reduces overhead expenses and makes it possible for a more adaptable company strategy. Dropshipping, however, also refers to the seller's ability to regulate the product's quality and the delivery procedure. On the other hand, Marketplace describes any business transaction carried out online. It can also refer to various business models where the seller oversees the shipping process, keeps inventory, and drops shipping. More control over product quality and shipping options is provided by marketplace. The disadvantage is that it necessitates a more significant initial outlay and overhead expenses. Dropshipping and the marketplace have benefits and drawbacks, so you must decide which is ideal for you by weighing those factors. Dropshipping vs. Marketplace: Which is suitable for the business in 2024? This could be preferable if adaptability and low overhead costs are priorities. The market can be preferable if you strongly emphasize having control over the manufacturing and shipping processes. Drop shipping can be preferable for a newcomer with cheap initial expenses.
Conclusion
You will select dropshipping vs. Marketplace: Which is suitable for the business in 2024? based on your preferences and circumstances. If you want a low-cost, low-risk option with a wide range of products, think about drop shipping. If you're willing to invest money in inventory and storage in return for more control over your product offers, the market is preferable. You can consider our
ecommerce development services in UK
to make a significant entry to the digital world.