Best 20 Innovative Web App Ideas for Startups to Make Money in 2024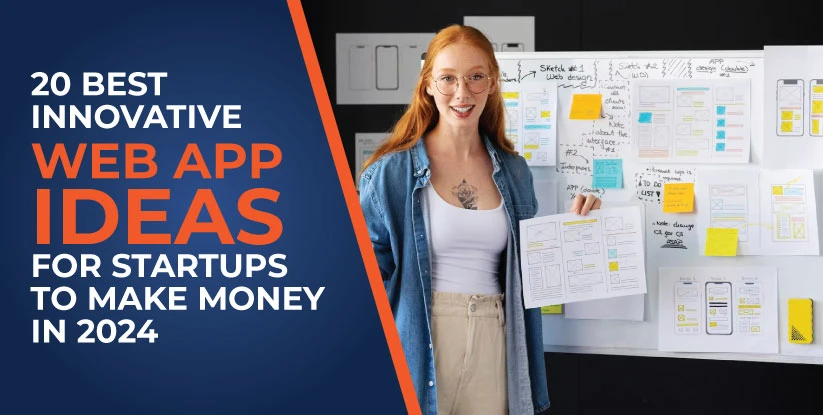 In this new reality of digital transformation the web-apps become more accessible and effective than ever. The need & usage of web application is increasing rapidly exponentially.
Designing or building an innovative app on the internet is way harder than it seems. In order for a Web App to work as intended, it must be awesome at things like being functional, innovative, reliable, easy to use, etc. So developing a good web app idea will allow to implement in real-time and thus help you create a better web application. Regardless if you are a startup, or medium to large business or an enterprise, your company requires unique web app ideas to create something exceptional to take your brand awareness and the number of sales higher. Creativity is the key here and what better than to pick up an idea from these web app project ideas.
In this article we shared the
20 best innovative web app ideas for startups to make money in 2024
. So quickly let's recollect what is a Web App and its different kinds before reading concepts.
The 20 Best Web Apps for Startups to Consider
Fintech Web App Development
 As financial technology continues to evolve, so has the number of fintech apps being created. This demonstrates the financial potential of various web app concepts. If you are a startup and are unsure of which app can help you make a successful start, choose a global fintech web app concept that can send money anywhere in the globe and is not nation-specific. PayPal, Moneygram, and other popular mobile financial apps are examples of successful apps, however, these are mobile apps rather than online apps. 
Nowadays, kids use their mobile devices for everything from learning to eating. There is a lot of content on other video applications that kids shouldn't watch. Now there is a demand for a kid-focused YouTube web app with fun, colorful content. The involvement and contentment of their children are frequently issues for working, busy parents. Such parents as well as companies might benefit from creating such web apps for startups as it will generate significant cash. Their youngster will be entertained in addition to learning without being diverted by offensive material. 
Idea for a Virtual Event Planning Software
In the virtual event era, planning software simplifies virtual gatherings. It offers event management, ticketing, live streaming, networking, and analytics. Revenue options include charging planners, sponsor collaborations, and premium features for better events.
Creating a portfolio for your graphic design work can be tough. But a portfolio web app can simplify this task by gathering all your work in one place. It increases your chances of getting job offers and is an easy-to-implement idea for entrepreneurs. You can easily update the app to stay current with design trends. Many web app development services are available to build and maintain your portfolio web app.
Telemedicine web apps focus on providing real-time healthcare services via telecommunications. This can include healthcare apps, email, chat forums, video/audio calls, and more. The pandemic has driven people to try telemedicine apps, offering the benefits of skipping lines, quick appointments, no travel, and secure digital payments.
On-demand pet care services app concept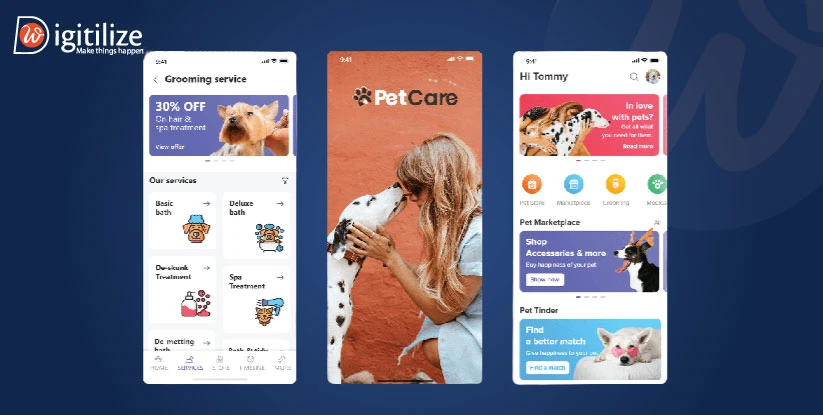 This app concept links pet owners with pet care providers including dog walkers, pet sitters, and groomers. Pet owners can quickly locate and reserve dependable specialists for services catered to the requirements of their dogs with this on-demand pet care service app. Pet care providers' profiles, scheduling control, real-time location monitoring, safe payment methods, and in-app communication are just a few of the features that may be offered. Service charges or a commission on each reservation made through the app might be used to earn income.
An on-demand home services app connects users with experts for tasks like plumbing, electrical work, cleaning, and repairs. This app simplifies finding trusted service providers, allowing users to browse services, schedule appointments, track progress, and make payments. Monetization options include service fees, premium subscriptions, and lead-generation partnerships.
Web applications for crime alerts
Given the global rise in crime rates, a web app for crime alerts is a great idea. Users can report crimes in their vicinity, similar to a social networking app. This keeps others informed, helping them stay vigilant and protect their homes. These online applications also enable community-wide crime reporting, including online crime reporting, complaints, registering missing persons, and tracking progress.
Blogging is both popular and profitable for establishing a company's identity, allowing bloggers to informally express their opinions and generate income. Additionally, the potential to monetize your blog through advertisements and sponsorships is an excellent web app concept for companies. Moreover, affiliate marketing offers another income stream for bloggers. In this model, affiliates earn by promoting merchant products and services and directing visitors to affiliate sites with relevant information. Your affiliate marketing income depends on your site's visitor count and the generated traffic.
Numerous book fans read novels of their own preference and genre all over the world. A real review of the book they feel like reading is what they actually seek. An expanding audience will be attracted to the popular notion of having a book review web app in the upcoming year. Users have the option to preserve their ratings and search up reviews of books they want to read thanks to these programs. Even while this idea for a web app might not sound as interesting as the others, its intended audience will certainly find it appealing.
Ride-sharing applications have recently become quite popular due to their distinctive business strategy. Many office workers choose to go to places at affordable prices by sharing transportation with others. An excellent
web app
concept for consumers may be the implementation of a modernized ride-sharing online app. Through this software, users may rapidly reserve transportation to a certain location, either by traveling alone or sharing it with others. This one the mostly use app among the
20 best innovative web app ideas for startups to make money in 2024.
The software is smoothly connected with efficient online payment sites. With comprehensive time tracking and monitoring tools, this software is user-friendly, safe, and configurable.
App for learning languages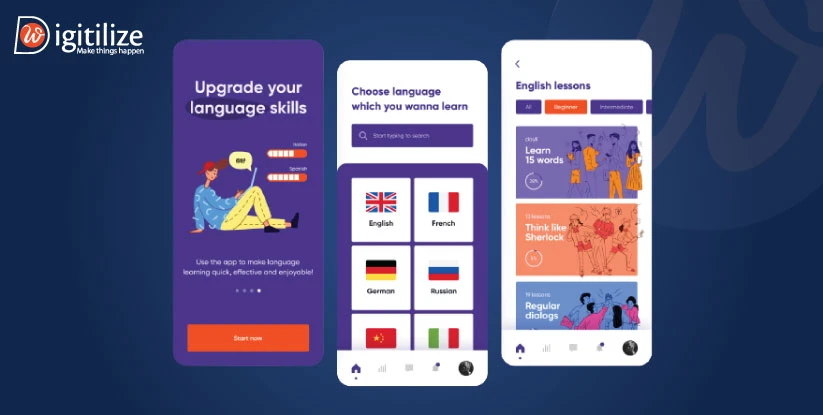 One of the best app concepts for 2024 is a language learning app that provides users with some basic lessons in various languages. With the first level consisting only of alphabets and fundamental letters and the advanced level including full-fledged discussions, the app can have varied levels of complexity. 
If you're dining out with friends or family and need to divide the tab, the tip calculator app contains features that make it easy to enter the total quickly. The institution will provide excellent service each time you want their assistance if you compute the precise proportion of tipping from your whole bill on the spot.
To succeed in the cutthroat business world of today, a company must concentrate on enhancing the client experience. However, many organizations frequently fall short of providing their consumers with outstanding experiences because of pricey customer relationship management software. Consequently, creating a CRM online software for small enterprises has a bright future.
People with hearing impairments and students who need text transcripts of lectures can benefit from a web service that converts audio to text. Additionally, This app's real-time feature can enhance availability and communication in meetings, chats, lectures, and more. It's also a time-saver for writers and screenwriters. To bring your creative ideas to life, you can reach out to top-notch web development services. Real-time voice-to-text online software can be a lucrative income source due to its global usefulness.
Furthermore, The success of every organization heavily relies on the quality and effectiveness of staff training. A specialized employee training and orientation web app can prove highly beneficial as it focuses on various training activities, employee status, planning, and progress tracking. Such an app can efficiently handle the documents required for staff training. Additionally, It enables seamless data transfer between systems and integration with third-party software applications, making these employee orientation web apps accessible from anywhere worldwide. To ensure data integrity and security, it is imperative to maintain robust user authentication and security processes.
 App for managing expenses
Additionally, Our user-friendly expense tracking system empowers you to take control of your budget. You can say goodbye to the hassle of paper receipts and laborious hand calculations. The app streamlines the process, allowing you to track and organize your expenses, create custom budgets, and generate detailed reports. Moreover, it helps you stay on top of your spending, providing valuable insights into your financial habits, and saving you precious time. Having our app by your side makes achieving your financial goals easier.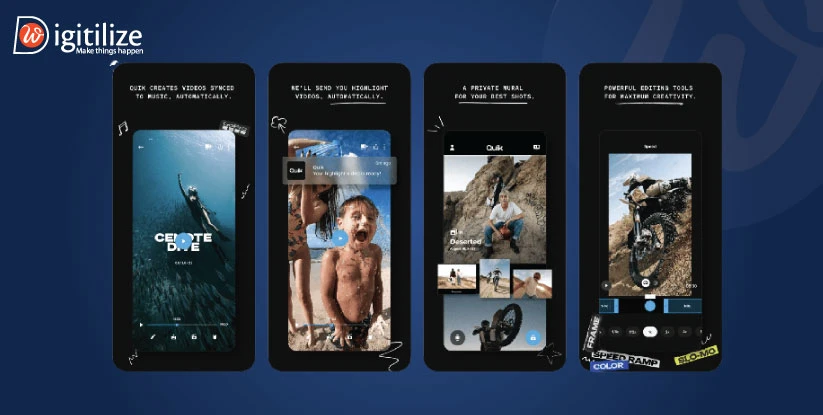 Moreover, People use social media in various ways (Facebook may no longer be the largest platform), but social media consumption is unquestionably on the rise. Many individuals utilize social media both for sharing their daily lives and as a promotional tool to generate income. Consequently, they must consistently maintain a polished and captivating appearance. Furthermore, a new video editor app has been introduced today, offering everyone the opportunity to create professional-quality content.
Furthermore, People or groups looking to raise funds for their endeavors still prefer crowdfunding. By employing this method, you can also raise funds for a mobile web application. Clearly, if you intend to develop the app yourself, it should empower users to create successful crowdfunding campaigns, set financial targets, and share their projects with anyone of their choosing. Subsequently, contributors can use the app to select organizations and individuals they believe deserve financial support.
Many individuals face travel limitations due to various factors, such as financial constraints or medical issues. For these people, an application that offers virtual tours mirroring reality can represent a remarkable web app concept for businesses. These apps can offer them an affordable and convenient travel experience. However, while it may be cost-effective for consumers, it can be expensive for startups if you choose to build it with your team, as it requires VR technology and skilled engineers. Therefore, we recommend hiring a specialized business proficient in
custom web applications
 development and well-versed in VR technology. They can seamlessly integrate it into your app, creating a truly unique experience.
Last but not the least, a web app concept for e-commerce may make money in several ways. First off, companies may be charged for web app creation and upkeep services. Second, it is eligible to get commissions for purchases made using the site. Businesses may also be provided with advertising possibilities, special features, and membership plans. Finally, it is possible to commercialize data analytics and insights, offering useful information to companies in exchange for a price. By using a variety of strategies, the e-commerce web app may generate a steady stream of revenue. With cutting-edge technology and expertise, our e-commerce agency offers businesses a complete
online ecommerce solution
along with the
ecommerce marketplace services
.
Conclusion
Technology is improving rapidly, so it's easy to create apps, but hard to differentiate them from other apps. Custom web app development and services can help you differentiate yourself from the competition and achieve enough success. Choose the best and latest Web App Concepts and leave the rest to the Web App Development Company. A seasoned and successful business like
DigitilizeWeb
can develop an interactive and captivating online application that will guarantee a permanent seat for your new business in a cutthroat industry.