Custom Newsletter design Strategy

PMI saw the need for a cutting-edge, user-friendly website to improve its online presence, interact with its members, and offer helpful project management materials. To accomplish this, DigitilizeWeb, a reputable web development company, collaborated with PMI to create a brand-new website.

This required identifying crucial features, functionality, and design components and soliciting feedback from important stakeholders, including the marketing team and members of PMI.
In order to facilitate iterative development and tight coordination with PMI, DigitilizeWeb used an agile project management methodology.
DigitilizeWeb designed a responsive web design in response to the increasing importance of mobile devices to ensure the website works properly on various screen sizes and devices.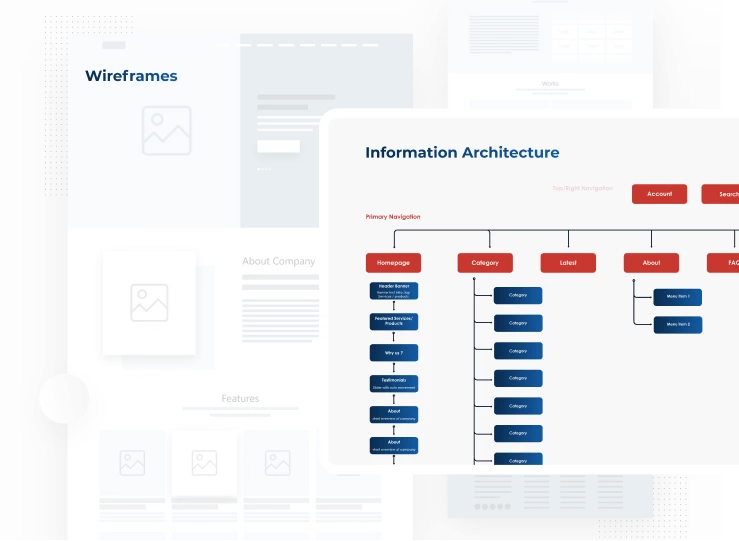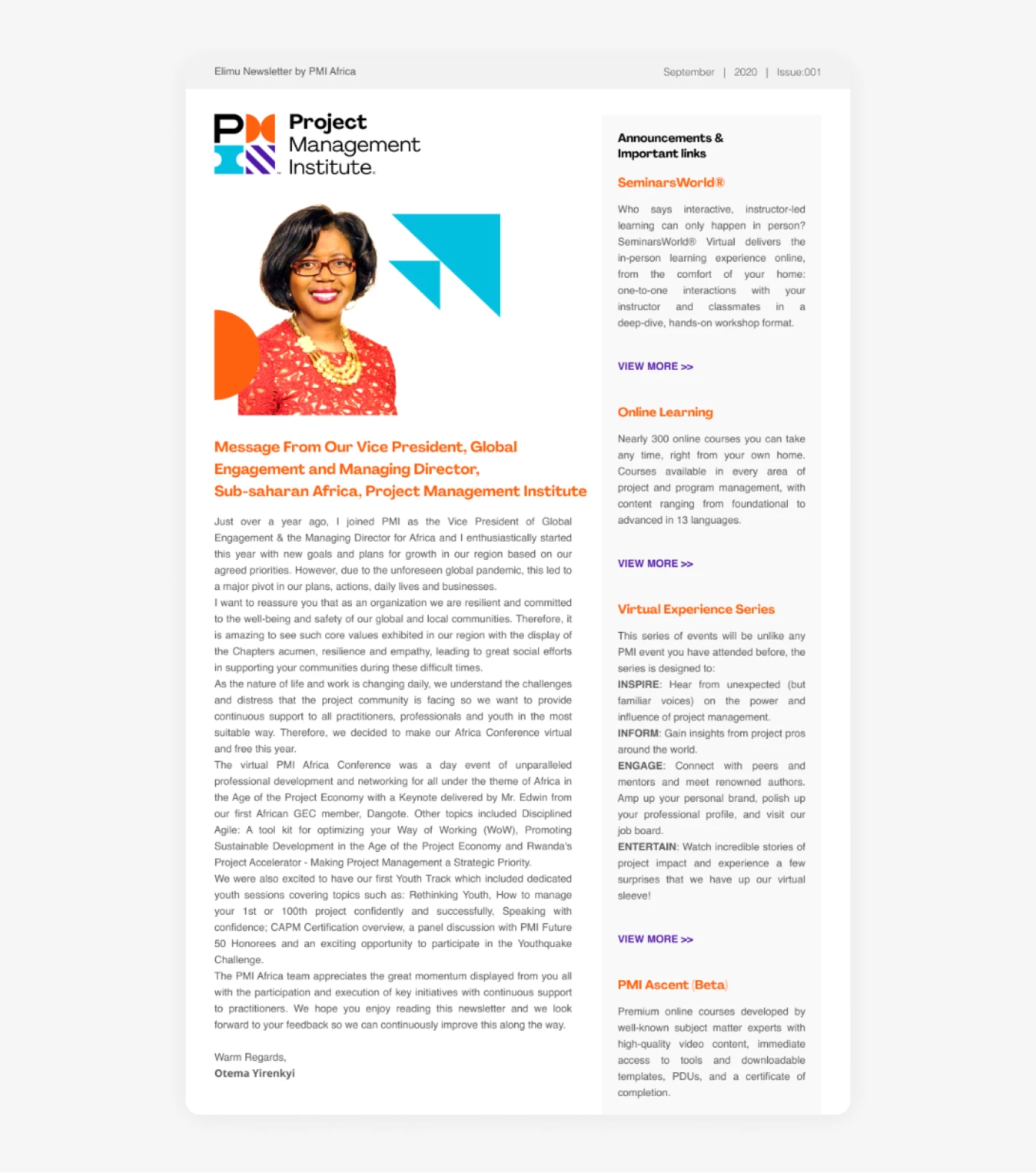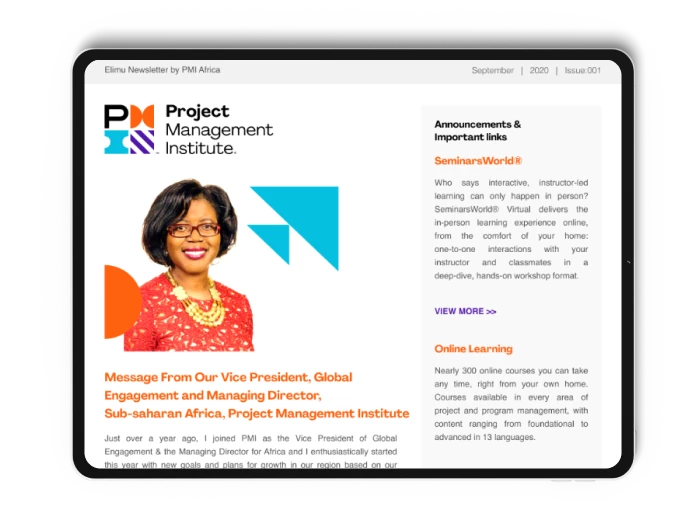 Results
A website that exceeded expectations was produced due to the successful partnership between PMI and DigitilizeWeb. As a consequence, PMI noticed a considerable increase in member engagement, with greater involvement in debates, information exchange, and networking events. In order to increase PMI's reach, a responsive web design was implemented. The website's adaptability with various screen sizes and devices, combined with the growing use of mobile devices, offered a smooth experience for mobile users. As a result of the collaboration between PMI and DigitilizeWeb, PMI established a strong online presence and a cutting-edge website.